A new shopping mall "Europa" opened in Ryazan in Russia in Q1 2015. The mall includes an energy-efficient supermarket where the cooling systems help to increase the preservation of the food and at the same time, reduce the energy consumption of the refrigeration equipment. The solution has helped the store to save around 190,000 kilowatt hours per year. The result has been achieved thanks to the hot gas defrost evaporators, ADAP-KOOL® monitoring based on AK-SC 355 and frequency regulation of the compressors and condenser fans.
Danfoss helps with defrosting and energy savings
In Russia, around 20-25% of all food products are frozen, and this percentage is increasing together with many chilled foods like dairy products, cheese and sausages. A high percentage of food waste is due to wrong storage of frozen and chilled products, and currently, the implementation of innovative technologies is one of the main challenges for the Russian retail business.
Defrosting used to be a problem for the supermarket but the new solution developed by Danfoss prevents defrosting. In the new system one defrost cycle takes only 10 minutes, whereas traditional defrost lasts more than 30 minutes to achieve the same effect. Moreover, another important advantage of this defrost system is energy saving – a topic that is gaining more and more attention in the Russian food retail industry.
By using hot gas defrosting the mall "Europa" will save more than 40,000 kWh a year. "The system works automatically, and 20% of the evaporators are defrosting at the same time. That helps to minimize the temperature difference in the chambers of the refrigerators," says Sergey Perepelitsyn, Executive Director, "LAND" company, responsible for engineering, assembling and the startup of the project.
The supermarket also uses the ADAP-KOOL® system by Danfoss. It allows remote monitoring and integrated control of the refrigeration equipment. The analysis and optimization of the cooling equipment work in real-time mode. This preserves the products, increases equipment life-time and reduces the energy consumption approximately with 25% which is equivalent to 150,000 kWh per year. The system predicts and provides the alarms on failures before the equipment get seriously damaged, and the products expire.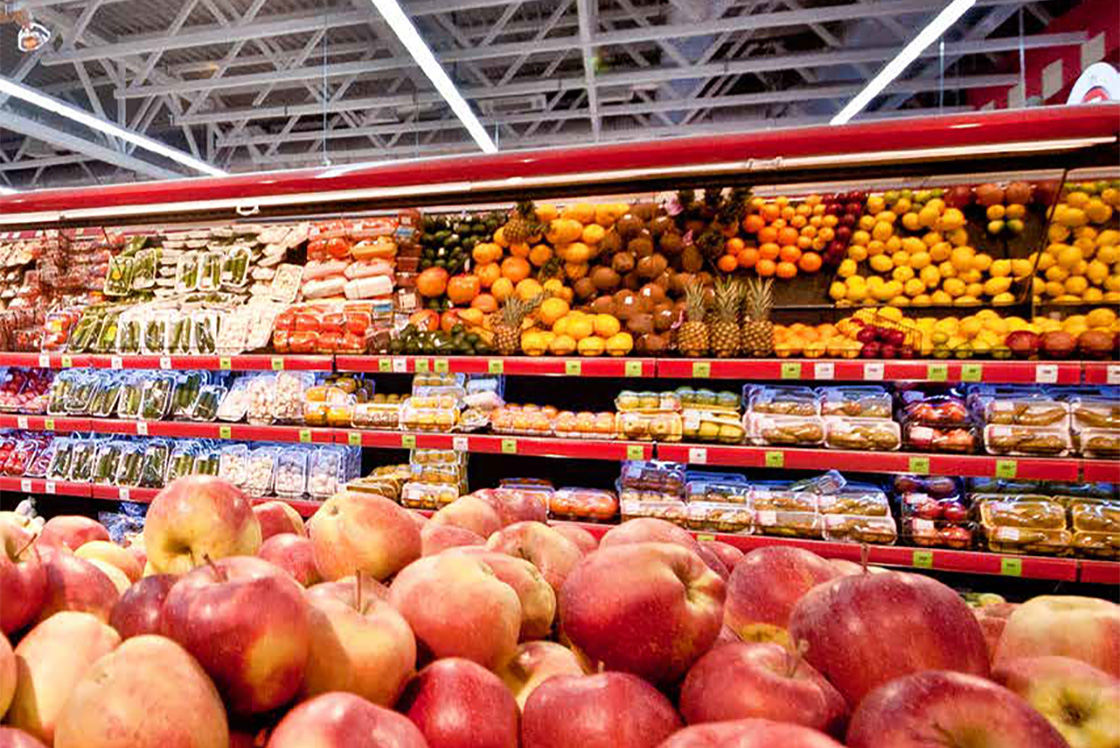 The Europa brand is owned by Promresource Group, a constructor of shopping malls. Another focus area for the group is Food Retail – supermarkets and hypermarkets.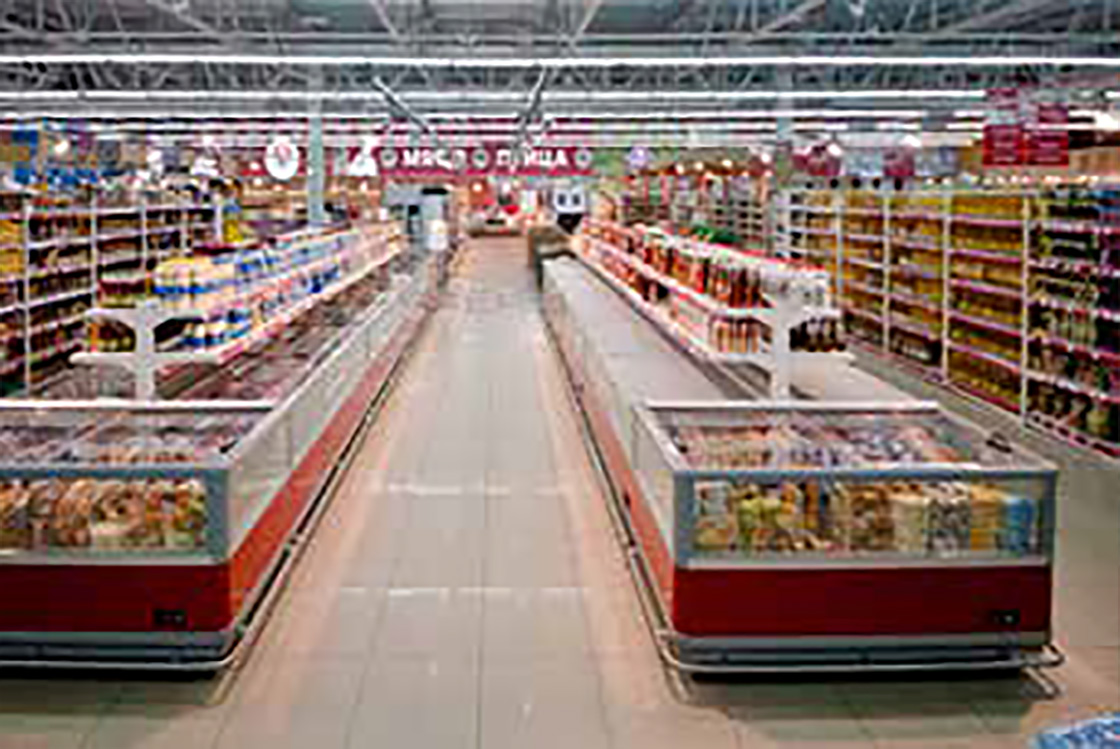 Promresource Group has 50 supermarkets in Russia. The supermarket in the Europa shopping mall is the group's first store in Ryazan, and thanks to Danfoss the supermarket saves 190,000 kWh per year.