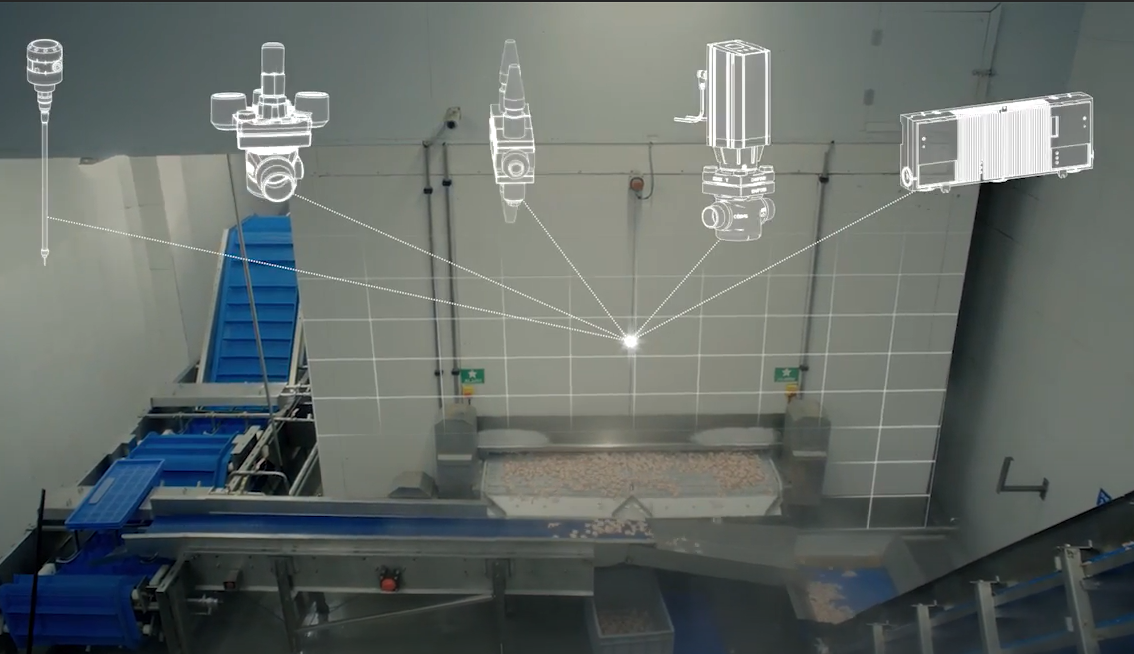 India, with a coastline of over 8,118 kms, is one of the leading suppliers of quality seafood to all the major markets of the world. India ranks 2nd in global aquaculture production with seafood exports from India during the year 2017 – 2018 reaching an all time high of US$ 7.08 billion. Frozen shrimps and fish contribute more than 2/3rds of India's seafood export basket.
Ananda Foods, a flagship company of Ananda Group established in 1994, is a recognized leader in the seafood industry in India. Set up in the coastal city of Bhimavaram in Andhra Pradesh, Ananda foods is best known for supply of shrimps in frozen blocks or individually frozen shrimps.
It is the only company which is vertically integrated for fish processing in India, with Hatchery, Farming, Feed Mill and Processing plant for both Black Tiger and Vannamei Shrimps, the major contributors to India's seafood exports to markets like US, EU, and Japan. Ananda Group produces 8000 tonnes of seafood annually, exporting to some of the biggest retail chains in the world: Walmart, Kroger, Safeway, Tesco, Metro and more.
Shrimp processing requires maintaining consistent low temperatures right from the point of catch to the point of consumption to sustain the quality and enhance the shrimp's shelf life. Apart from maintaining consistent temperatures for shrimp processing, keeping the energy consumption to a minimum is equally important. Danfoss, the global leader cold chain technologies, ensures food security and reduces food losses across the fisheries industry with their reliable and future-facing refrigeration solutions.
At Ananda Foods, Danfoss refrigeration solutions provide the backbone for shrimp processing value chain by ensuring chilled water at accurate and stable low temperature for pre-processing, providing a continuous supply of varied forms of ice for pre-cooling, ensuring consistent temperatures within the IQF system for shrimp processing, and storing the processed shrimps in cold storage.
Danfoss' Turbocor compressor helped Ananda Foods to achieve consistent low temperature chilled water for pre-processing the shrimps. The oil-free compressor from Danfoss has not just helped Ananda Foods with chilled water but has also helped reduce their energy consumption by up to 30%. Further, Danfoss' refrigeration solutions for ice-making have enabled Ananda Foods with the required quantum of varied types of ice including flake ice, tube ice and block ice for multiple purposes across the range of operations.
The IQF (Individual Quick Freezing) system forms the core and the critical part of the shrimp processing value chain. At Ananda Foods, Danfoss' liquid level controllers and other refrigeration solutions for IQF Individual Quick Freezing) systems improved productivity by maintaining consistency in freezing temperatures. Danfoss' valves and controls for IQF system ensure a continuous supply of ammonia thereby maintaining a consistent temperature (-40 C).  In case of power failures, VFDs help adjust the belt speeds, which ensure that the end product coming out of IQF achieves the core temperature.  Danfoss' solutions for IQF systems have helped Ananda Foods reduce their temperature fluctuations by 30% thereby enhancing their productivity.
Further enhancing Ananda Foods' productivity are Danfoss' hot gas defrosting solutions, that replaced the traditional water defrosting system. Danfoss' hot gas defrost systems have helped Ananda Foods reduce the water consumption significantly, and further reduced the defrosting intervals while increasing the number of freezing cycles. The hot gas defrosting solutions have helped Ananda Foods reduce their downtime by up to 1.5 hours per defrost cycle. Also, the required manual labour has been cut down to a minimum, since most of the defrosting process is now performed automatically. As a result, Ananda Foods achieved a productivity increase of around 75% as compared to the traditional water defrost systems applied before.
Once the shrimps are frozen, Danfoss' refrigeration solutions help Ananda Foods maintain consistent temperatures inside their cold store thereby enhancing the shelf life of the processed products. Additionally, Danfoss' Variable Frequency Drives optimize the energy consumption basis the amount of processed shrimps stored in the cold store thereby reducing energy consumption by up to 15%.
One of the pre-requisites for a shrimp processing plant is to maintain a consistent ambient temperature and humidity levels inside the processing chamber and an efficient and effective HVAC system can go a long way in delivering the same. Danfoss' HVAC solutions have helped Ananda Foods maintain a consistent ambient temperature of 25 0C while also limiting the humidity levels as well thereby helping sustain the food quality.
Danfoss takes pride in providing future-ready refrigeration solutions to help Ananda Foods improve efficiency, enhance productivity, and delivering quality produce to its global clients. By providing reliable, precise and efficient refrigeration systems for the food industry, Danfoss helps bring food to consumers around the world.