DST P40M titanium pressure transmitter
The DST P40M is a market-leading pressure transmitter with all the required marine approvals, designed to withstand harsh, corrosive marine environments such as ballast water treatment, desalination systems, seawater cooling, exhaust gas treatment, and wastewater processing.
State-of-the-art, weldless titanium housing provides exceptional resistance to corrosion in harsh environments.
The pressure element consists of ceramic ensuring protection against aggressive media. This combination of titanium and ceramic provides the best-in-market protection from a broad range of acids, alkalis, and aggressive pollutants.
Features and benefits
Enclosure Titanium grade 2
Foolproof electrical assembly thanks to reverse polarity protection.
Pressure gauge (relative)
Improved accuracy with high linearity and low hysteresis value.
Best-in-Market Quality
Titanium housing and ceramic AL203 96% pressure element ensure best-in-market corrosion resistance.
Innovation
Robust weldless titanium construction ensures optimum structural integrity.
Partnership + Application Expertise
40+ years of market experience means Danfoss is a reliable partner, providing application-driven solutions and expert support around-the-clock.
Approvals
Marine Approvals
China Classification Society (CCS) (Pending)
Korean Register (KR)
Nippon Kaiji Kyokai General Incorporated Foundation (NK, ClassNK)
DNV-GL EU RO Mutual Recognition Type Approval Certificate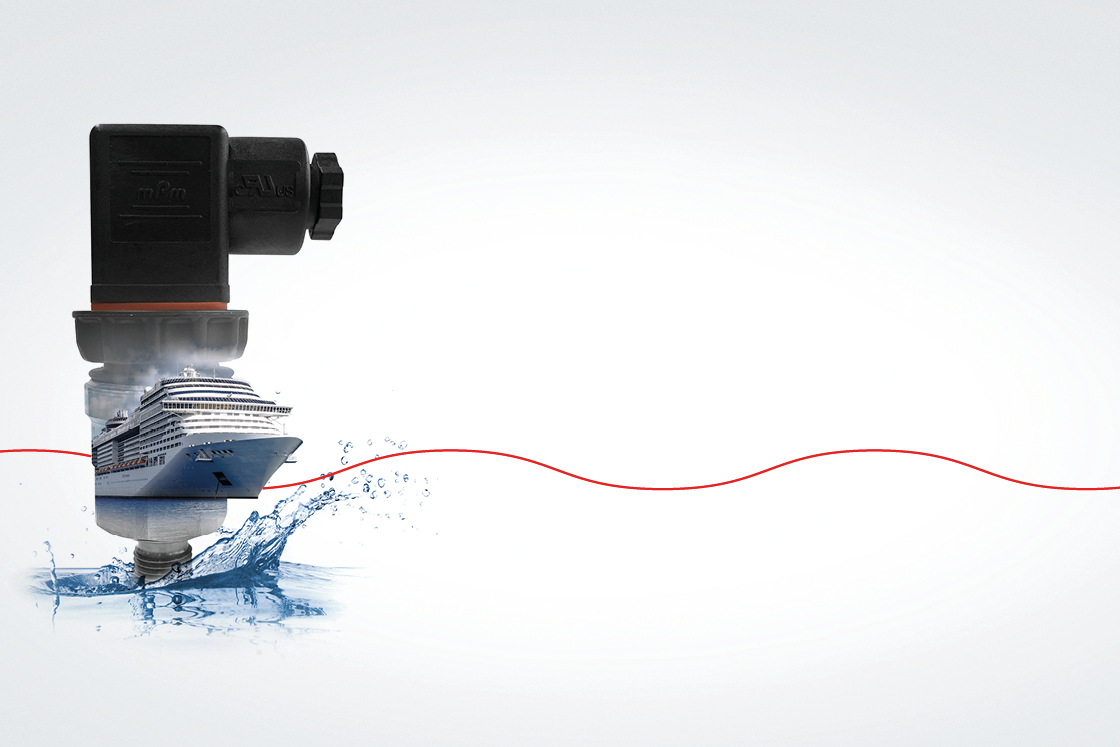 Corrosion-resistant titanium for high-performance control
The marine industry has adopted the use of exhaust-gas scrubbers and ballast water treatment systems to meet the International Maritime Organization's strict environmental legislation. Read more about the corrosive environments of these systems requiring tough, high-performance controls.
Documents

| Type | Name | Approval authority | Language | Valid for | Download | Expiration date | File type |
| --- | --- | --- | --- | --- | --- | --- | --- |
| Installation guide | DST P40I and DST P40M Installation guide | | Danish; German; English; French | Multiple | 71.3 KB | | .pdf |
| Data sheet | Pressure transmitters for marine applications DST P40M | | English | Multiple | 295.8 KB | | .pdf |
| Data sheet | Pressure transmitters for marine applications DST P40M | | English | Multiple | 296.4 KB | | .pdf |
| Data sheet | Pressure transmitters for marine applications DST P40M | | English | Multiple | 296.8 KB | | .pdf |
Approvals

| Type | Name | Approval authority | Language | Valid for | Download | Expiration date | File type |
| --- | --- | --- | --- | --- | --- | --- | --- |
| EU Declaration | Danfoss EU 078R0006.03 | | English | Multiple | 1.0 MB | | .pdf |
| Marine Safety Certificate | DNV MRA000003B | | English | Multiple | 86.8 KB | | .pdf |
| Marine Safety Certificate | KR CPH 04967-AE014 | | English | Multiple | 100.8 KB | | .pdf |
| Marine Safety Certificate | NKK TA21093M | | English | Multiple | 991.3 KB | | .pdf |