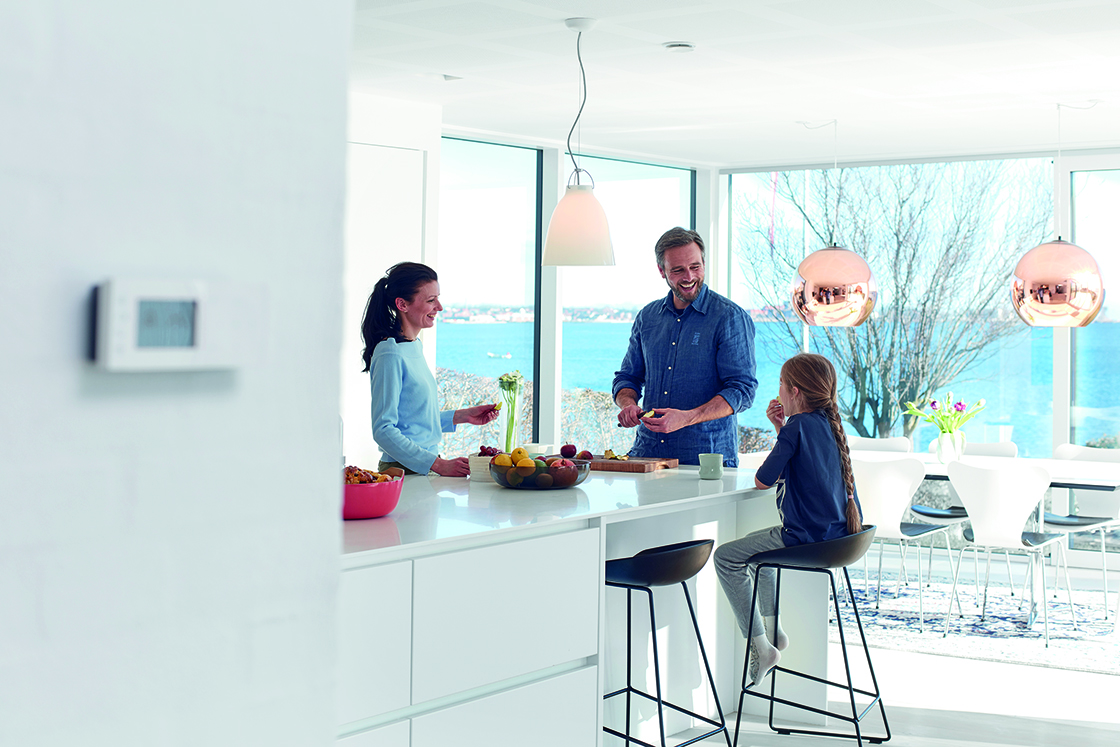 Danfoss TPOne-S intelligent control
Intelligent heating control is now easier than ever before.
Our Danfoss TPOne-S programmable room thermostat makes it easy for homeowners to flexibly control their heating and energy use, whether at home or away.
Where to use TPOne-S?
TPOne-S is ideal for virtually any domestic heating application with a boiler system, from single to multi-family houses.

Big plus for homeowners
Intuitive user interface
Flexible heating schedule
One Touch Comfort Modes
Clear Text Setup Menus
Click & Save energy saving
Energy-saving benefits
With Danfoss TPOne™ you can achieve energy savings of approximately 20% compared to a manually operated thermostat due to utilization of free heat gains and constant room temperature.
With the Danfoss TPOne-S programmable thermostat, it's easy to maintain a comfortable indoor environment while saving money. Simple to set and adjust, TPOne automatically regulates the temperature of your home to a rhythm that you define. With just the touch of a button, you can enjoy a perfect indoor climate, morning, day and night.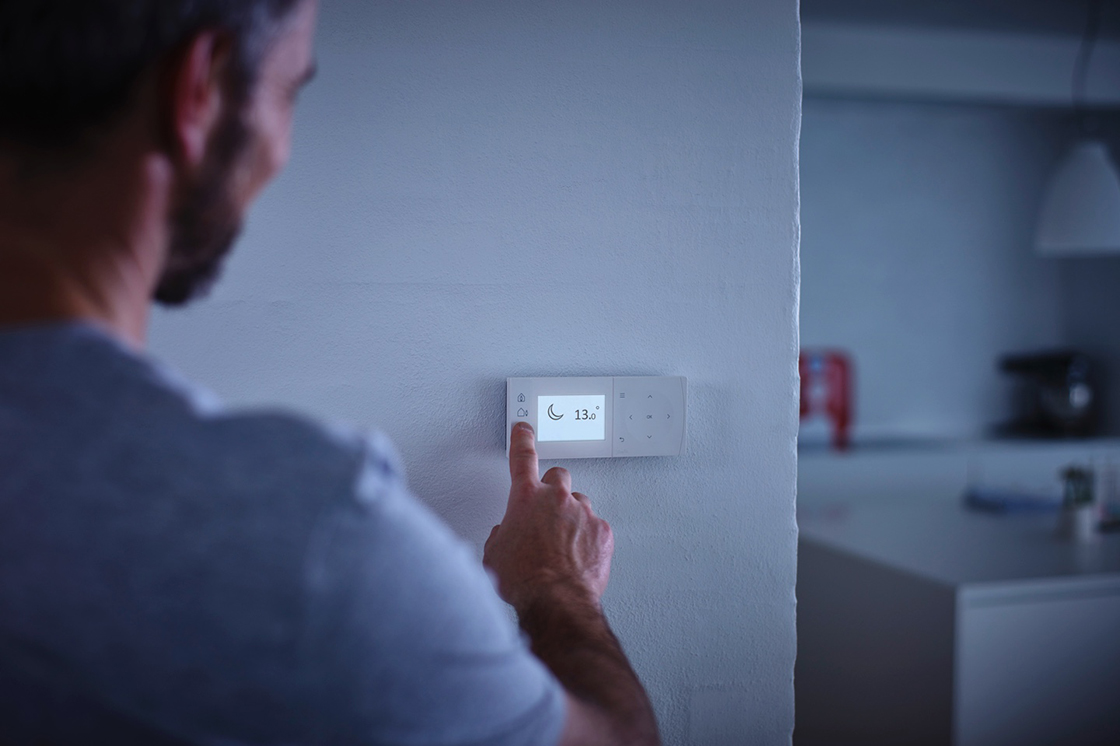 One touch energy saving
Independent tests have shown that lowering the home comfort temperature by just one degree can reduce energy consumption by as much as 10%.
With TPOne's innovative 'Click & Save' function, you can quickly lower all your pre-defined comfort settings by one degree with just one click - helping to protect the environment and saving money at the same time.