Use filters to optimize harmonic performance of the system, ensure protection of the motor, or run with unscreened cables. Filters suppress harmonics or compensate for the harmonic effects of the drive on other equipment. They ensure the best possible reliability and efficiency for AC drives in system configurations where power quality is a high priority. 
To assess harmonic mitigation requirements for your system and find the best solutions, use the online tool MyDrive® Harmonics.
Advanced Harmonic Filter OF7P2
This advanced passive harmonic filter delivers optimized harmonic performance for iC7 drives rated up to 480 A. Meet higher capacity requirements by paralleling. This program offers 2 versions, for THDi system levels of 10% and 5% or better, respectively. This passive harmonic solution provides the best possible energy efficiency in part-load application, outperforming most AFE-based solutions.
Benefits:
Suppresses harmonics to meet THDi 10% or 5%, or better
Improves power quality to ensure maximum uptime
Ensures compliance with IEEE 519-2022 when installed with an iC7 drive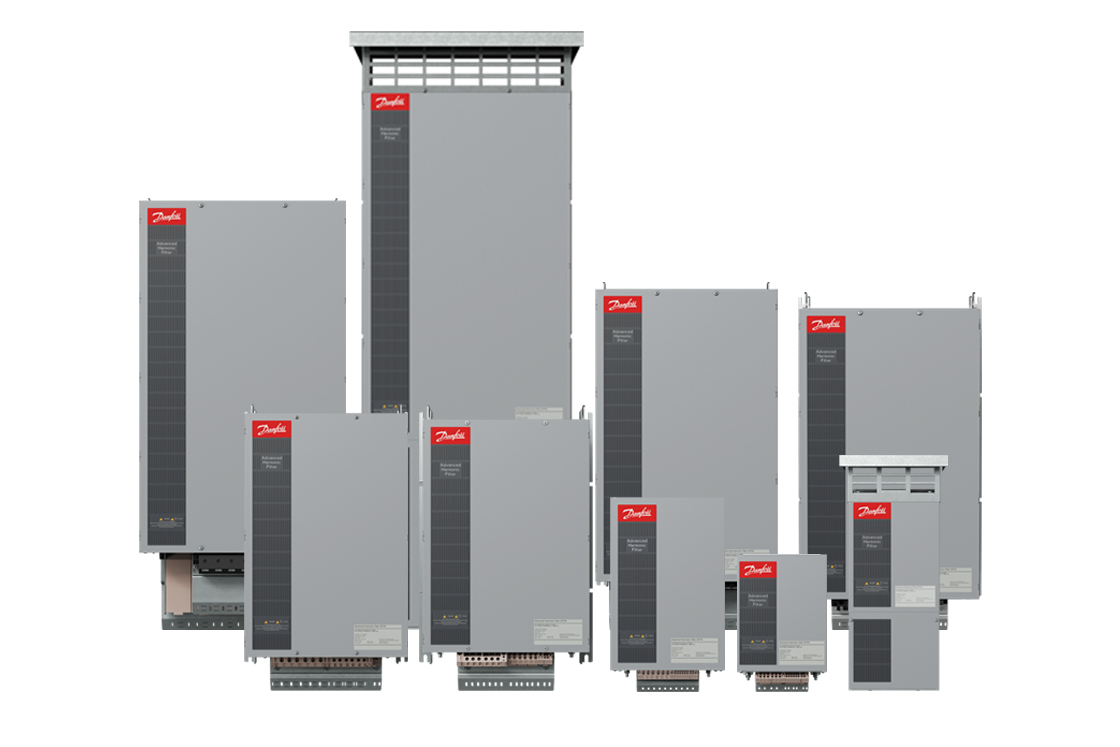 This sine-wave filter provides a sinusoidal phase-to-phase motor supply voltage. The filter reduces motor insulation stress and acoustical switching noise from the motor and allows the use of unscreened motor cables.
Benefits:
Allows the use of unscreened motor cables

Up to 600 m unscreened cable
Up to 300 m screened cables

Reduces motor insulation stress
Reduces common-mode currents
Reduces acoustical switching noise from the motor
Provides optimum motor protection to prolong lifetime
Reduces losses in the motor