New levels of flexibility and accuracy
The AKS 4100 liquid level sensor takes you to a whole new level of flexibility and accuracy. With TDR guided radar technology, the sensor is fully adapted to industrial refrigeration – reliable and with high accuracy.
All sensors are easy to install and fully flexible. No on-site calibration is needed, and you can easily adjust the probe length on site.
Features and benefits
Easy commissioning regardless of liquid level or refrigerant type – including ammonia and CO2
Available with cable or coaxial (sleeve) tube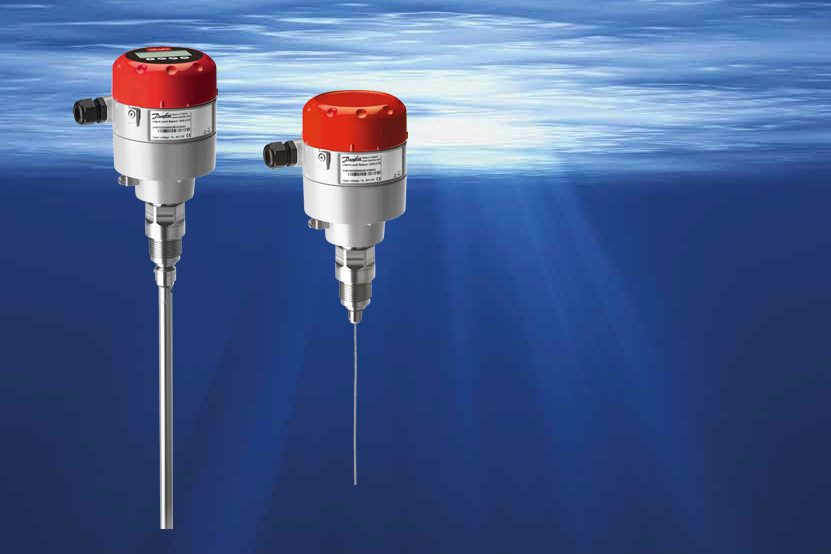 A whole new level of flexibility and accuracy
Learn more about all the benefits of our liquid level sensors in our brochure.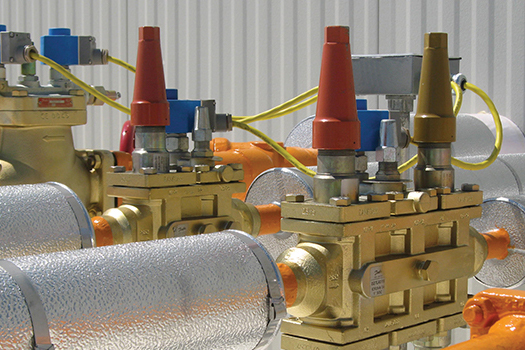 Industrial refrigeration application tool
Want to know more about industrial refrigeration with ammonia? The IR application tool is an interactive PowerPoint slideshow that takes you through all details of a two-stage ammonia plant. By clicking on a specific area of the plant, you will be provided with detailed cut-away drawings and information on the specific valves required. You will also find useful links to technical literature, product animations and videos.