Experience the benefits of oil-free technology in high lift applications
The world's first oil free compressor optimized for high lift applications.
The Danfoss Turbocor® TTH/TGH oil-free centrifugal compressor is specifically designed for high lift applications such as air-cooled chillers in hot ambient climates, heat recovery, heat pumps or thermal storage.  The TTH/ TGH compressor provides a high-performance alternative to the traditional oiled screw compressor that is more efficient, quieter and with a smaller physical footprint.
In addition, oil free technology has no performance degradation over the life of the compressor unlike traditional oiled screw compressors which can incur performance degradation due to excess oil and mechanical wear over time.
As part of the Danfoss long-term refrigerant strategy, the TTH/TGH compressor is available with low GWP refrigerant options. The TTH model utilizes R134a and is compatible with non-flammable R513A while the TGH model uses ultra-low GWP HFO-1234ze.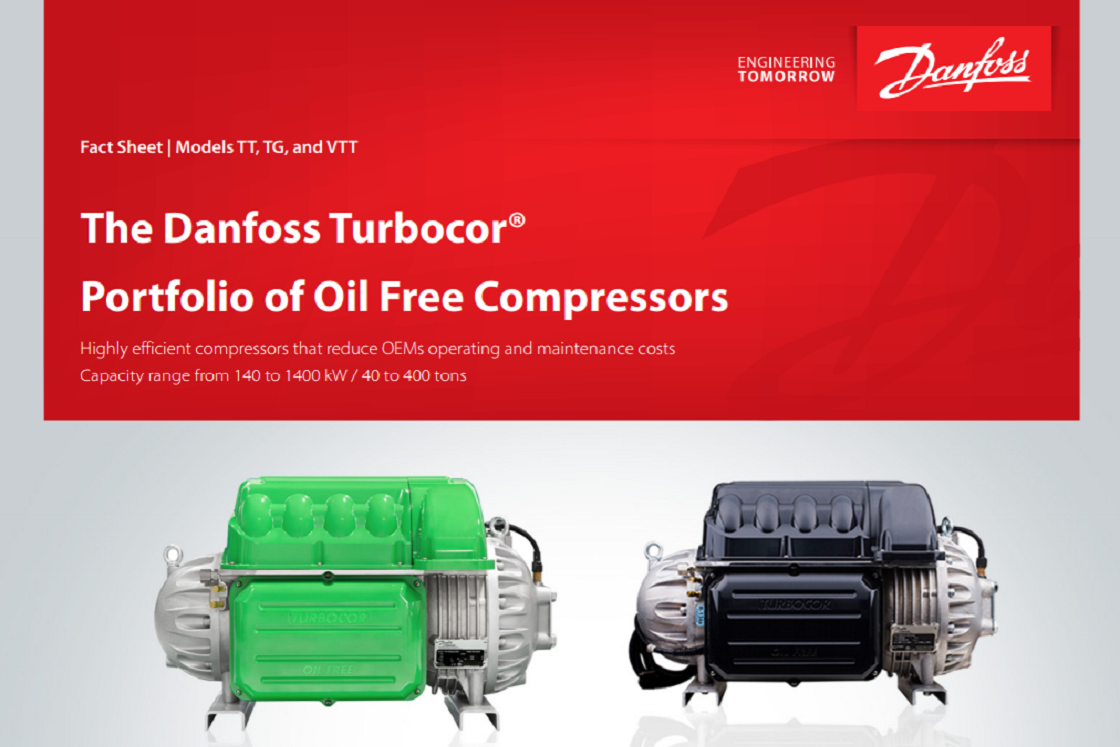 Turbocor® fact sheet
Danfoss Turbocor® portfolio of oil free centrifugal compressors, models TT, TG and VTT, deliver innovative technology that reduces operating costs and maintenance for your air conditioning applications.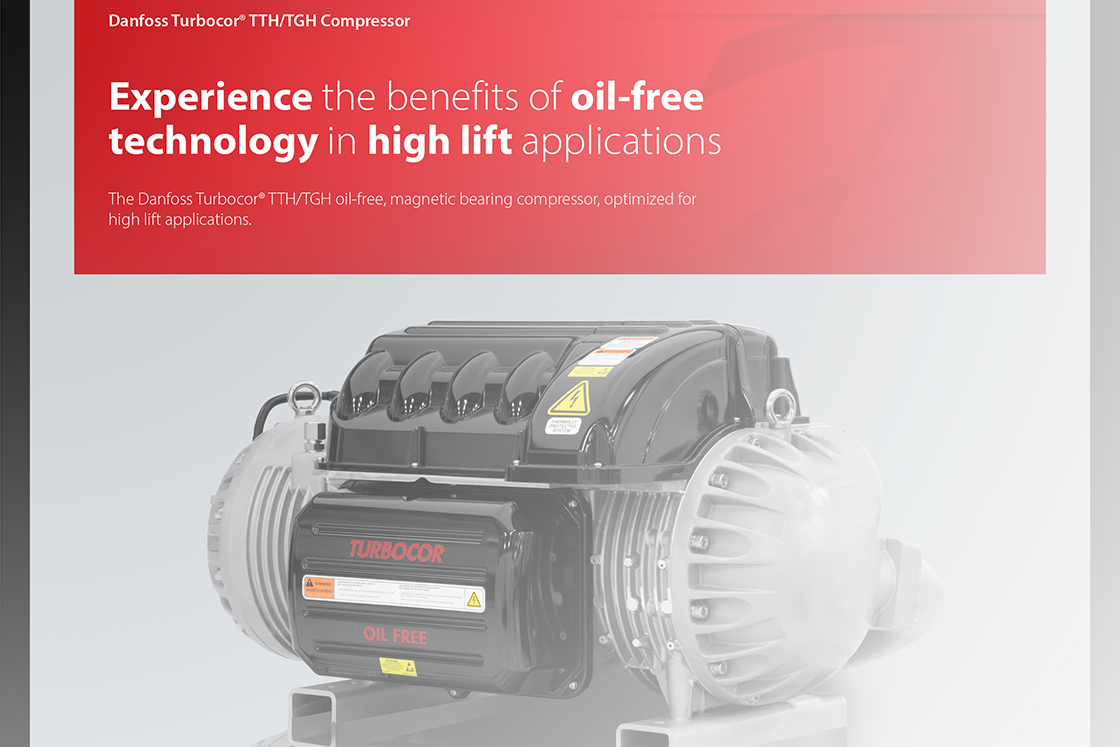 Danfoss Turbocor® TTH/TGH Compressor
The Danfoss Turbocor® TTH/TGH oil-free, magnetic bearing compressor, optimized for high lift applications.
Features and benefits
Zero performance degradation and no mechanical wear over the life of the compressor
Outstanding energy efficiency at part load
Compact, lightweight and simple system design reduce installation and maintenance costs
Soft Start reduces in-rush current at startup
Exceptionally quiet operation - 70 dB(A), up to 8 dB(A) quieter vs comparable size screw compressor
ETL Listed and CE Compliant
Two compressor models are available
| | |
| --- | --- |
| TTH375 | TGH285 |
| High Lift up to 6.2 PR and water-cooled capability | High lift up to 6.2 PR and water-cooled capability |
| Low, medium and standard temp applications | Low, medium and standard temp applications |
| 380, 400 and 460V | 380, 400 and 460V |
| R134a and low GWP R513A | Ultra low GWP HFO1234ze |