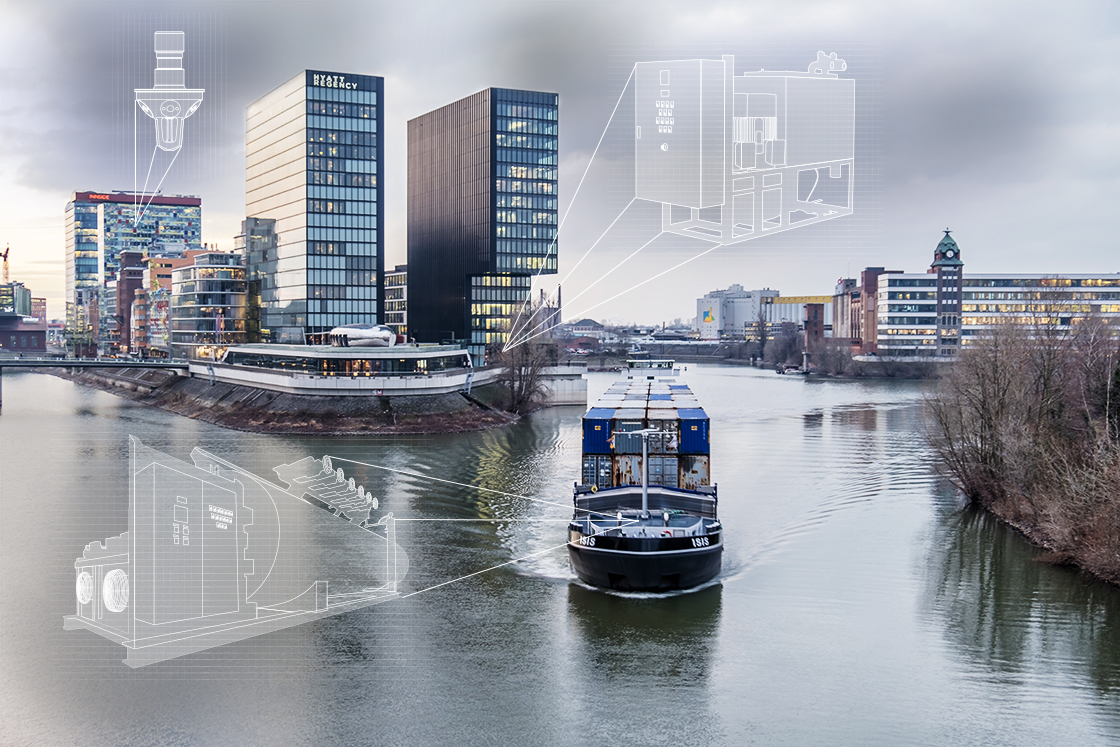 Complete fire fighting system design for ships
During the last few years, safety on board ships has become a major focus area for ship yards, ship owners and operators. Imagine a fire breaking out on a ship in the middle of the ocean - the potential outcome would be catastrophic. You cannot call the fire brigade and there are no escape routes except for jumping into the sea. This places great demands on safe fire extinguishing equipment as well as a well-trained crew.  The Danfoss fire fighting solutions for marine and offshore provide optimum fire safety on board ships for passengers and crew, while protecting assets and keeping downtime to a minimum.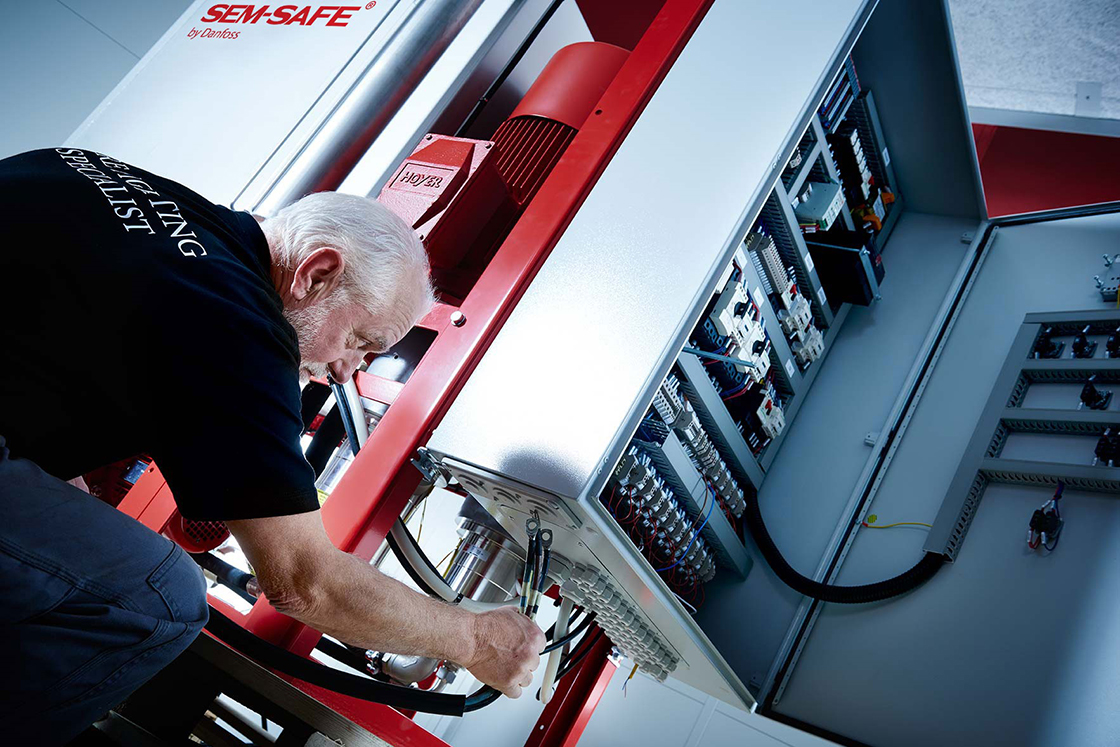 High-pressure water mist – the fast growing fire fighting technology
High-pressure water mist technology is now one of the most progressive fire fighting technologies within the marine segment. Danfoss was one of the pioneers in this market and has proven expertise with installations worldwide.
SEM-SAFE® high-pressure water mist is in increasing demand as an effective means for controlling fires in any area on the ship, from engine rooms to accommodation areas. The minimal water consumption combined with high suppression capabilities makes high-pressure water mist an optimal way to ensure safety throughout all hazard areas on a ship. 
SEM-SAFE® is a high-pressure water mist fire fighting system that uses micro droplets released through nozzles into protected areas. It comprises a high-pressure modular pump unit, section valves, piping and water mist nozzles.
The SEM-SAFE® high-pressure water mist nozzles will activate immediately upon detecting a fire to ensure the best possible fire protection for the passengers and crew on board the ship.
The SEM-SAFE® high-pressure water mist system from Danfoss can protect all areas on a ship, with no additional technologies being needed.  This makes SEM-SAFE® a cost and time saving solution when it comes to installation, maintenance and operation.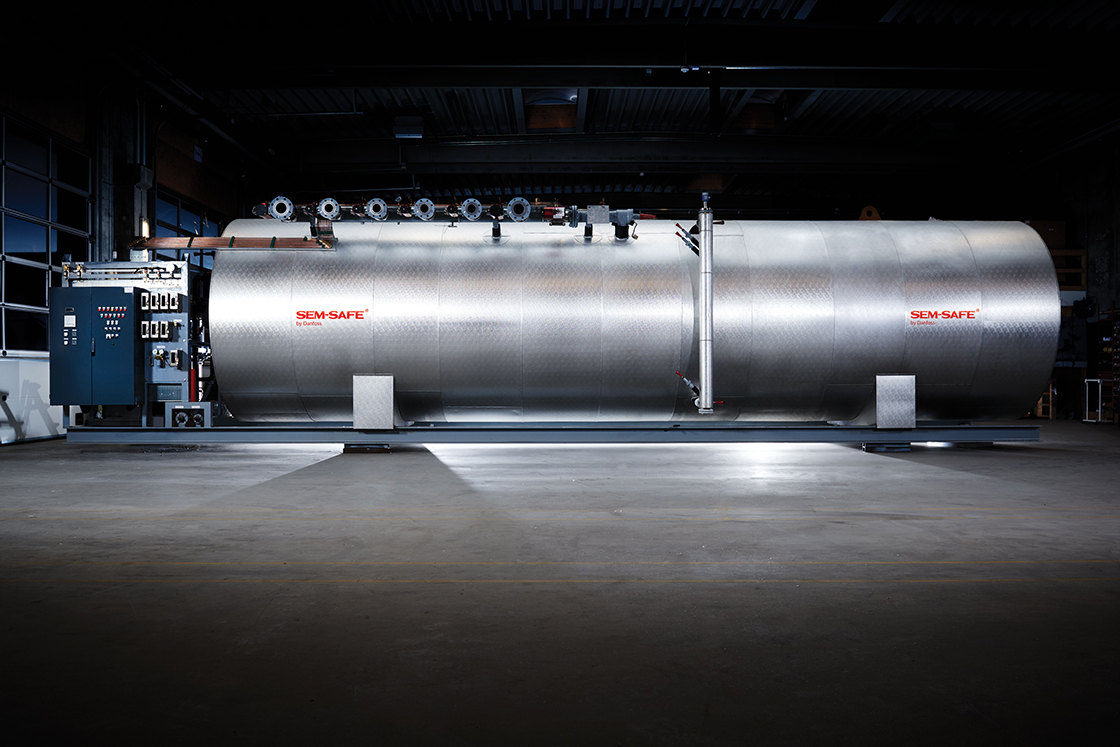 Low-pressure CO2 -revolutionizing fire fighting on board ships
The SEM-SAFE® low-pressure CO2 systems are intended for use where large machinery space requires protection with carbon dioxide. The advantage of the low-pressure system is that one single tank replaces a large number of CO2 cylinders with an approximate saving of 50% in weight. The tank, main valves, distribution valves, refrigerators and associated controls are supplied prewired and already assembled on a common steel frame.
SEM-SAFE® low-pressure CO2 offers lower cost and safer operation for yard, owner and crew.
Benefits for the shipyard:
Skid mounted and tested unit
Less time for checking and verification
Plug & Play
No risk of missing parts
Size of room: yard has more freedom in ship design, so the space can be used for something else e.g. cargo etc.
Handling is faster and easier
Lower weight makes it easier for yard/design bureau to meet specifications from owner
Lower weight of installation reduces fuel costs
Benefits for the ship owner:
System safety and crew comfort
Shorter handling time
Refilling is much faster than with high-pressure CO2 cylinders
Benefits for the ship crew:
Electronic monitoring of leaks
Low-level alarm at 5% content loss
Refilling of tank takes only 10 hours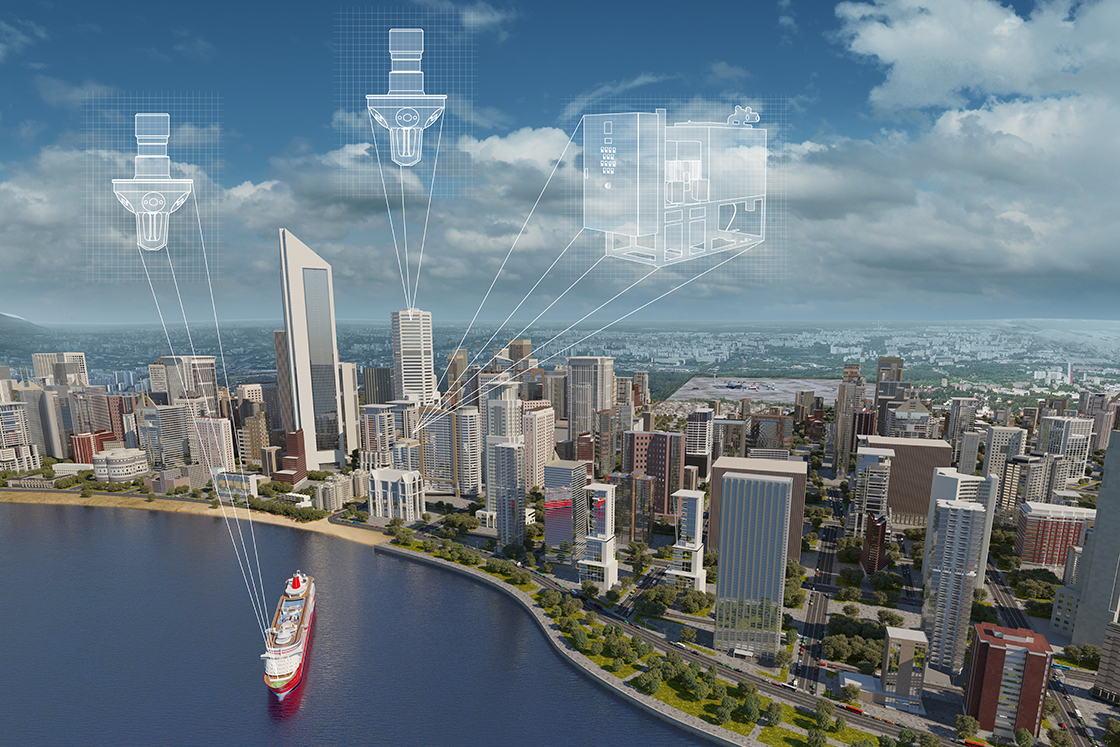 Safer water journeys for all vessel types
It is paramount that your fire-fighting system is reliable, safe, and adapted to your type of vessel. Based on evaluation of in close cooperation with naval architects, marine authorities, and ship designers, we recommend the most appropriate fire-fighting solution for each specific vessel:
Container and bulk carriers
Tankers
RO-RO and PCTC vessels
Passenger and cruise ships
Navy and patrol vessels
Supply vessels
Offshore vessels
Yachts
Special vessel types, such as mining and diving support type vessels
Dedicated to marine applications
Danfoss has specialized expertise in the integration of equipment and processes. We offer a unique ability to understand and identify the needs and requirements of our customers. Our priority is to create long-term customer relationships in the global market, based on our outstanding ability to supply complete solutions and innovative designs.
Our flexible approach allows us to respond appropriately in each case and appoint the system most suitable for each application.
The SEM-SAFE® fire fighting systems have been tested and recognized by all leading classification societies and national maritime authorities, including ABS, BV, DNV, FM, GL, KRS, LRS, NK, PRS, CCS, RMRS, RINA and others. Besides achieving external approvals, we also use internal test facilities accepted by DNV, LR, and BV for the component testing of nozzles covering tests that include: leak, hydrostatic, vibration, thermal shock, water hammer, vacuum, stress corrosion and coating test.