Making cruise shipping more competitive – and more sustainable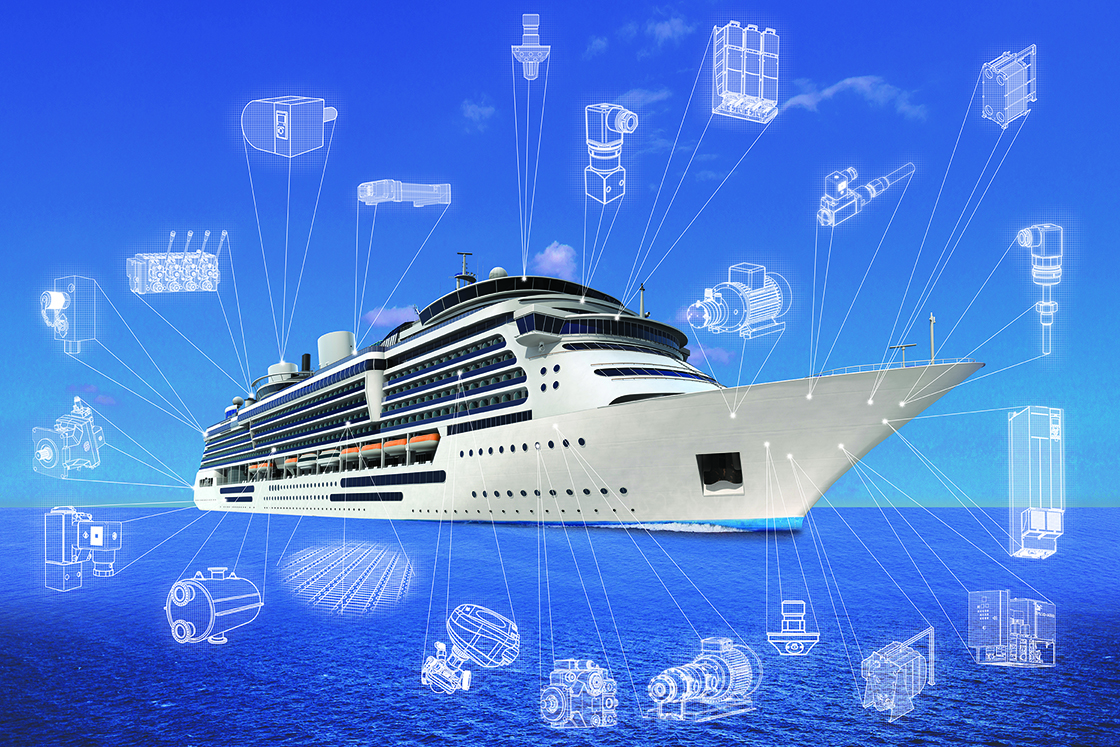 The cruise ship industry is rapidly expanding, with a growth rate of more than 6% from 1990-2019. Cruise ships with capacity for thousands of passengers resemble floating cities which must function safely and efficiently both in harbor and at sea. There's a lot of advanced technology operating behind the scenes to ensure everything runs flawlessly.
Propelling a large cruise ship requires a massive amount of fuel, which means huge financial savings and emission reductions can be had from controlling thrust most efficiently. Some of the most effective ways to optimize propulsion efficiency are by variable speed motor control and ensuring all parts of the engine are properly lubricated by accurately controlling engine pressure and temperature.
Diesel-electric propulsion with hybridization provides more precise control of the vessel than traditional propulsion does. VLT® and VACON® drive control enables reliable operation of bilge water, fuel conditioning and oil centrifuge separators. The AC drive ensures smooth acceleration that protects both the gearbox and high-speed bowl bearings. Other typical application areas for Danfoss drives are: ballast water, bilge water, circulation, cargo, firefighting, feeding pumps, lubrication, blowers, exhaust and ventilation fans, and sea water pumps.
In addition, Danfoss offers a full suite of drives for electric hybridization including battery interface power generation, power conversion (from ship to electric grid) electric propulsion motors, and thrusters.
Some of the world's top cruise liners are equipped with 300–400 AC drives which could include, for example, 3 enclosed drive solutions for main propulsion equipment, 15 AC drives for winch applications, 40 AC drives in the engine rooms and 4 AC drives providing 5 MW of power for tunnel thrusters.