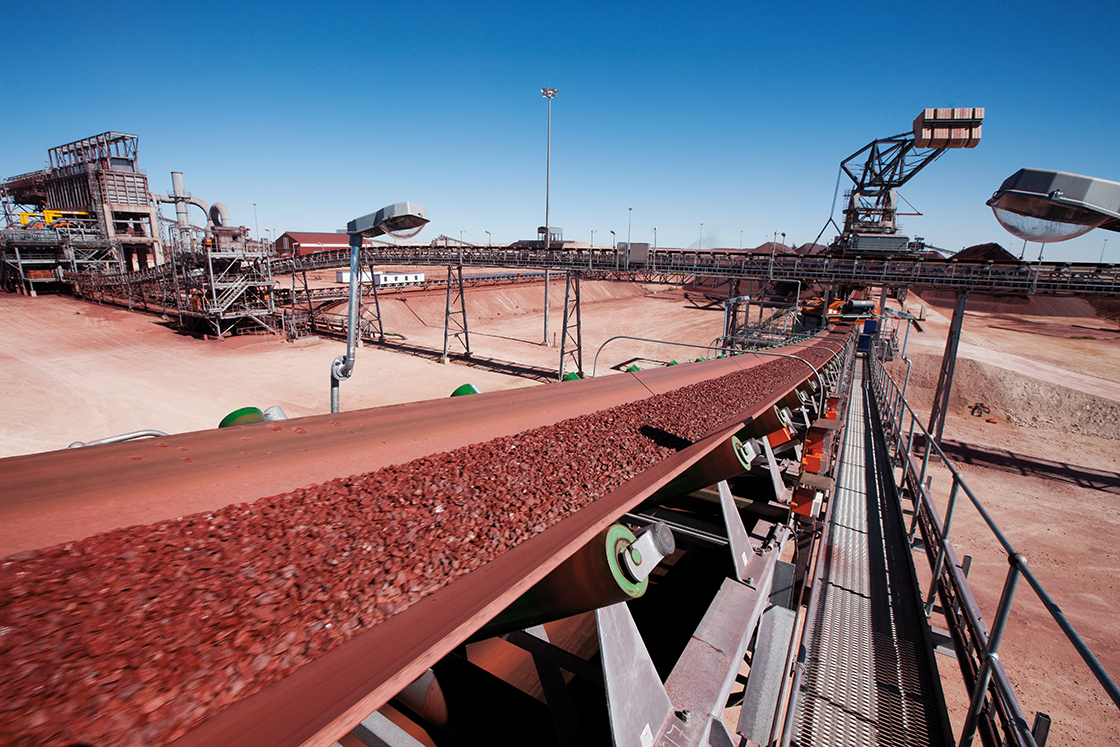 Application engineering support throughout the entire lifecycle
The growing world population and increasing volume of people moving to cities creates an ongoing need for new infrastructure and a continuous demand for mined resources. This is good news for the mining and metals industry. However, mine sites and mineral processing facilities and associated stockyards and port operations present some of the most challenging production environments.
The sheer size of operations frequently means that cable lengths between drives and motors are long. Danfoss AC drives are designed to provide trouble-free operation with cable lengths up to at least 150 m for screened cables and 300 m for unscreened cables. As no additional output filters are required with these cable lengths, this saves space, installation time and costs compared to more traditional drive solutions.
Mining sites are often found in remote locations that are difficult to access, and harsh, dusty environments with extreme temperature ranges are common. For optimized uptime and reliable operations, it's vital to have the right equipment installed and competent support readily available. Our world-leading after-sales service and support is available 24/7, no matter how remote your site is.
Metals
Metal and alloy production, recycling and manufacturing industries rely on high safety and extreme performance under challenging conditions.
For foundries, factories, heavy loads and high-torque applications where precision is vital, Danfoss offers versatile solutions for competitive energy-efficient operation. 
Iron, steel, aluminum, copper and light metal applications served by Danfoss solutions include die casting, extrusion, forging and deep drawing.
Intelligent heat management and compact enclosures
It's popular practice to install drives in relatively clean, pressurized, air-conditioned switchrooms and substations. However, this creates challenges as larger and more expensive air-conditioning systems could be needed to deal with heat loads. Thanks to the unique back-channel cooling design of higher power VLT® drives and VACON® liquid-cooled drives, heat loads are reduced enabling the use of smaller, lower-cost air-conditioning systems.
To optimize uptime and maximize drive lifetime, it makes sense to install a drive designed for harsh environments. Danfoss AC drives are compact and yet robust, and offer both energy-efficient design and low power losses. Available with coated PCBs, they operate reliably over decades of use in challenging conditions saving maintenance costs, ensuring better asset availability and providing you with the lowest cost of ownership. Modular medium-voltage drives are especially designed for rugged reliability in harsh environments.
Danfoss solutions are available for all mining- and processing-equipment applications – dealing with the challenges, while saving costs
Feeders
Slurry pumps
Cyclone-feed pumps
Tailings pumps
Flotation cells
Mine-dewatering pumps
Mine-ventilation fans
Auxiliary ventilation fans
Booster fans
Crushers
Vibrating screens
Excavators
Stackers
Reclaimers
Ship loaders
ROM bin feeder conveyors
Stockyards
Train loadout conveyors
Pipe conveyors
Long overland conveyors
Die casting
Extrusion
Forging
Sheet and tube forming processes
Deep drawing
Milling
Welding
Heat treatment
Discover how you can improve CAPEX and OPEX in mining and metals operations using Danfoss solutions: