Introduction to Danfoss Enterprise Services
Did you ever wonder why you need 24/7 monitoring of your stores? There are many good reasons, the first being good food quality and high food safety. With effective 24/7 monitoring you can offer your customers fresh and appetizing food around the clock meeting all safety standards. Taking advantage of automatic and remote monitoring also means cost savings in terms of optimum performance at all times, reduced energy consumption and fewer service calls. And finally, you can sleep well at night, confident that your store runs to perfection, and if any problem occurs you will be notified at once and help is on the way.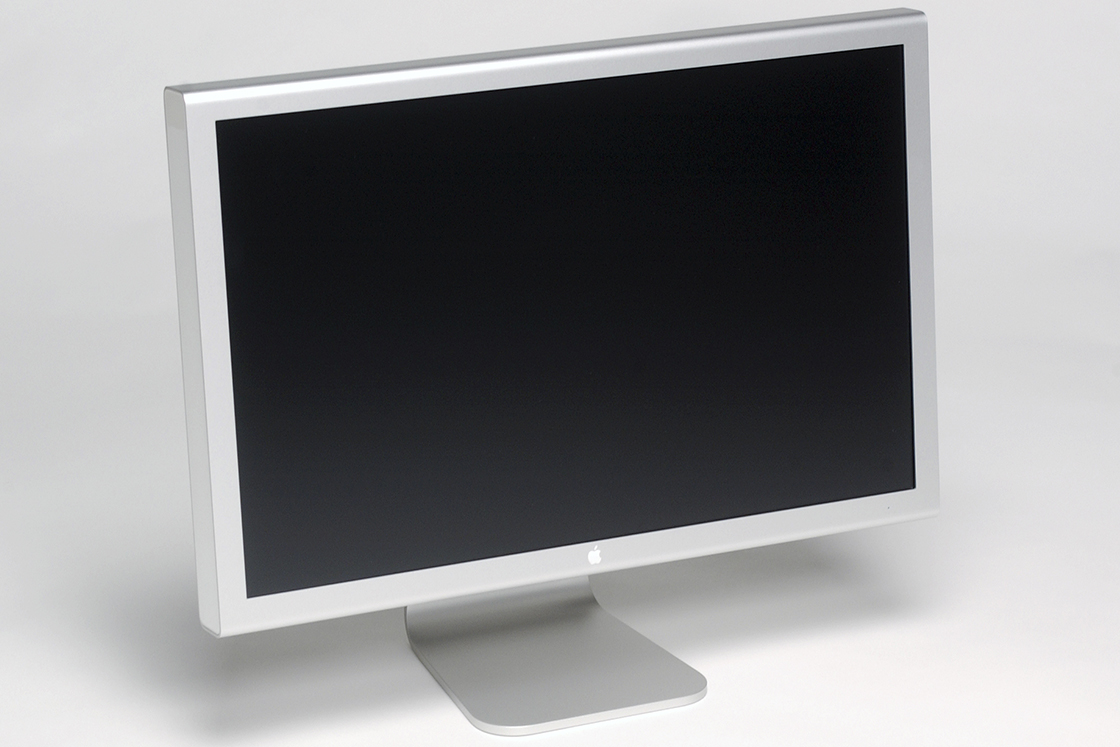 Login
Login to the cloud based Danfoss Enterprise Services platform to learn more.
Danfoss Enterprise Services is a cloud based service platform that collects alarm information and other operational data to provide powerful insight into your stores' performance. With Danfoss Enterprise Services you get specific, real-time and actionable data enabling you to make fast decisions and act on facts. 
The service portfolio allows you to protect your business, your customers and the local environment by reducing food loss and by improving energy and refrigerant efficiency. At the same time, the comprehensive service offering gives you documented savings of energy, equipment and labor.
Danfoss has a strong track record in providing enterprise services to more than 8,000 stores across the globe. We collect over a million data points each week. We handle more than three million alarms annually. 
Danfoss Enterprise Services is part of our Smart Store concept that helps you maximize energy efficiency, optimize food safety, think ahead with big data and combat climate change.
Read more about the service modules in the fold out menu below.
Features and benefits
Continuous remote control ensures food safety around the clock and reduces food loss
High safety levels in the daily operation
High energy efficiency on all electrical installations used for refrigeration, HVAC and lighting
Enterprise level data collection allows benchmarking across sites
Automatic HACCP and TQI reporting frees up manpower
24/7/365 alarm management
With Danfoss Alarm Management you get alarm monitoring, alarm notification and call-out service 24/7/365 for your refrigeration, HVAC, energy, lighting and other equipment. All alarms are analyzed by Danfoss experts and callout service is effected immediately if a critical issue arises. You get a unique user ID and password so that you can access your store data presented in an online dashboard via web from any computer, tablet or phone.
What's in it for you?
24/7/365 monitoring of refrigeration, HVAC, energy, lighting, and other equipment 
Alarm interrogation and diagnosis
Alarm notification callout service in the event of critical issues
Easy access via computer, tablet or phone
Danfoss Compressor Status ensures optimum performance of your power pack regardless of operating conditions, ambient temperatures and shopping patterns. Compressor Status allows you to review and benchmark compressor run-times across stores to improve operational efficiency.
Compressor Status monitors compressor run-times, number of starts, as wells as issues of sizing or capacity. The service also allows you to manage compressor start conditions in order to avoid excessive in-rush current effects. 
What's in it for you?
Real-time information about running conditions of compressor packs
Continuous surveillance to avoid compressor failures (i.e. no. of starts per hour)
Correct/incorrect sizing/capacity control of compressors on pack
Overview of individual compressor utility 
Controlled start conditions to avoid excessive and expensive in-rush current effect
With the rising cost of refrigerants and increasing focus on environmental protection, leak detection has become an integrated part of store operation and maintenance. The leak detection service provides a visual reporting tool plus alarm indicator that can be used on Enterprise, Store, and Zone level to determine and remedy leaks.
What's in it for you?
Immediate leak detection enabling fast remedy
Environmental protection
Cost savings 
Danfoss Refrigerant Level is a service that ensures correct charge of your refrigeration system at all times. The real-time visual gauges and more in-depth reporting tools offered by Danfoss Refrigerant Level safeguards food safety and protects against food loss. 
What's in it for you?
Continuous monitoring of refrigerant levels to ensure timely recharge
Reliable operation to ensure high food safety and less food loss
With a HACCP or temperature quality report, you will always have documentation that the goods in your cases and cold rooms are stored under ideal temperature conditions. With Danfoss Automated HACCP & TQI Reporting, HACCP and TQI reporting takes place automatically fulfilling all national and international standards.
What's in it for you?
Automatic and continuous reporting per case/cold room available 24/7
Compliance with Regulatory food safety standards
Saved manpower for data collection and reporting
Customized reporting to meet your specific needs
Setpoint control makes your store run effectively. If the weather is exceptionally warm, if a bank holiday attracts more shoppers than usual or if the sky is overcast, your staff may adjust case temperature or turn up the lighting to give shoppers a pleasant experience. But who remembers to readjust the setpoints the next day? 
Danfoss Global Setpoint Control allows you to operate with optimum setpoints for refrigeration, HVAC and lighting at all times. The service may overrule manual setpoints, restoring all setpoints back to original ideal settings. - Or executes setpoint changes across groups of stores.
What's in it for you?
High performance due to corporate-wide control of setpoint changes 
Remote and easy reset to original ideal settings
Execution of setpoint changes at pre-determined time or schedule across stores
Scheduling of recurring jobs to enforce standards
After commissioning, it is crucial to secure and optimize your return on investment. Your staff is committed to giving your customers excellent service and high quality products. In their effort to provide this customer experience they may try to change system settings without the authority to do so.
Danfoss Password Lockdown protects against unauthorized changes to Front End or controllers during daily operation. Unlocking the system requires a phone call to Danfoss Enterprise Services to unlock the panel. Temporary passwords can be issued for specific time slots and system functionality. All access is registered with information about the user, reason for change, changes needed and date/time of changes.
What's in it for you?
Operational safety
Protection against unauthorized use
Documentation of users and changes made
Energy information systems (EIS)
Energy accounts for a large part of the operating costs in food retail. Real-time and continuous monitoring and analysis can significantly increase the energy efficiency of your stores and the bottom line of your enterprise. 
Danfoss Energy Information Service utilizes existing energy data to baseline and benchmark the store's energy consumption. You get insight into current usage against historical data to improve efficiency and save costs.
What's in it for you?
Cut the energy bill and maximize profitability
Benchmark stores to prioritize energy optimization investments
Benchmark equipment and solutions to improve efficiency 
Continuous commissioning process (CCP)
Commissioning usually takes place before new stores or new equipment are put into operation. But to get the best out of your stores, continuous commissioning should take place to ensure substantial benefits in terms of high performance, reduced energy consumption and operational cost savings. 
Danfoss Continuous Commissioning Process provides an experienced team of energy experts that analyze the store's operational and energy data remotely to ensure continuous high performance and maximum energy efficiencies and savings.
What's in it for you?
Continuous high performance
Sustain savings on the energy bill 
Identification of poor performers and recommendations for improvements
Supermarkets are large energy consumers in the local communities that they are part of. Demand response provides an opportunity for food retailers to play a significant role in reducing or shifting the electricity consumption during peak periods.
Danfoss Demand Response allows you to take advantage of the incentives provided by your Utility Company by reducing electricity use during peak periods.
What's in it for you?
Green and responsible image 
Savings on the energy bill
Expert advice on load shedding and grid interaction
Unrelenting focus on food safety
No systems are better than the experts behind them. In everyday operations, your systems are running smoothly, but then comes the day when you need human interception due to an exceptional situation. 
Danfoss Remote Assist provides support when you need it. From lighting overrides, or programming changes, to scheduled program pull backs, our monitoring experts are available 24/7 to help you out. 
What's in it for you?
Reliable operation around the clock
Immediate help in unforeseen situations
24/7 expert assistance
Keeping up on store operations can be time consuming. Monthly executive reports offer invaluable help in this task and forms the backbone of efficient operation and continuous improvements. 
Danfoss Executive Reports provides a monthly consolidated view of the stores to constantly improve performance in all service areas from refrigerant levels to repeat alarms and energy consumption benchmarks. 
What's in it for you?
High performance and continuous improvement of stores
Fact-based decision making
Benchmarks across sites
Value in big data in smart stores
Information continues to grow exponentially, and food retailers are taking advantage of big data like never before – not only to increase revenues and customer loyalty, but also to ensure efficient operation of facilities. Data integration and connectivity enable full transparency, new insights and proactive decision-making across sites, adding value to the bottom line and to the customer experience.
In the pool of new opportunities arising from the use of big data, Danfoss Smart Store is constantly developed to leverage the possibilities. When seen over a ten year period, the operating costs of the electrical appliances account for 90 % of the total life cycle costs. In other words, it pays off to use big data to monitor, manage and operate your systems for maximum efficiency.