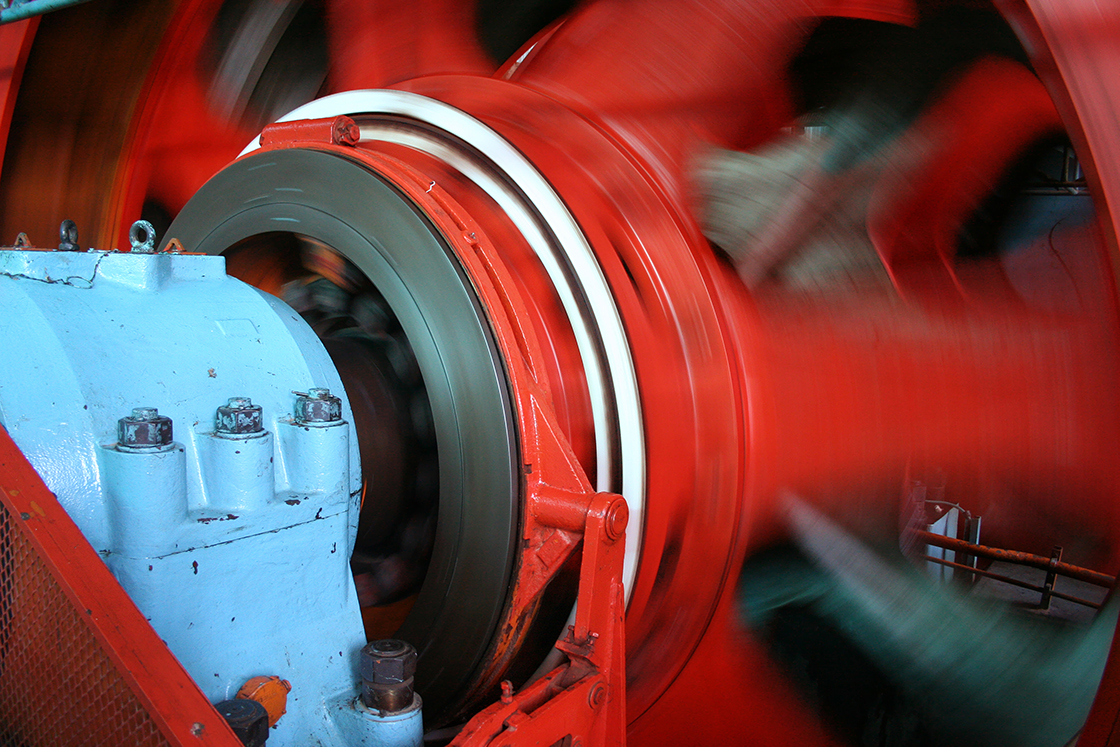 Pump optimization reduces operating costs
Pumps perform a myriad of tasks throughout mining operations. By investing in performance optimization with AC drives, you can achieve more efficient pumping, better equipment protection and lower operating costs in a lot of different areas. 
Optimize dewatering pump skids
Many mine sites prefer to use an electric-driven pump skid instead of the traditional diesel-engine-driven pump skid, for environmental and cost reduction reasons. This is possible when there is an electrical supply close to the dewatering pump skid location.
Instead of a diesel engine, an electric-driven pump skid typically uses an AC motor and drive to set the flow rate of the dewatering pump. Normally the initial cost of an electric-driven skid is higher than the diesel-driven alternative, but the operating costs are significantly lower. The higher initial investment is recovered very quickly, often within months. As there is no need to change the oil of a diesel engine every few hundred operating hours, or pay for refueling trucks and labor, this results in even greater savings in maintenance and operating costs.
For dewatering of open pit mines with submersible pumps, Danfoss AC drives perform these important tasks and offer these advantages to optimize performance of the dewatering pump skid:
Smaller pump diameter possible, compared to direct on line (DOL) operation
Control of the water level of derating pumps, enabling elimination of valves
Transfer of data to main station via radio or satellite
Software change via satellite
Dry run protection for the pump
Cost of changing out pumps eliminated, since the control range is wider with drives compared to valves
Independent operation with PID level control and sleep mode, when the desired water level is reached. When the level rises again the pump restarts without the need for an external signal
Danfoss AC drives also offer the advantage of compatibility with all typical motor technologies, such as induction motors (IM), synchronous reluctance motors (SynRM), and permanent-magnet (PM) motors. This flexibility enables you to optimize the system with the motor brands and technologies you prefer.
Solving dewatering pump skid challenges
Common challenges for drives on electric-driven pump skids include
the limited space available. The size of the drive often impacts the size and therefore cost of the pump skid, and the drilling and creation costs of the well
the harsh, dusty and often hot environment where the pump skid is installed
Danfoss drives address these challenges with ease and are used extensively on dewatering pump skids on many mine sites. Their compact enclosures often enable the pump skid manufacturer to minimize the size and cost of the skid. Their robust, high ambient temperature design ensures reliable, long lifetime of operation even when installed on a dewatering pump skid out in the open, on a hot, humid mine site with mining trucks kicking up dust as they pass by every few minutes.
Since IP66 enclosures are available for a wide power range, it is easy to install these drives on the pump skid, with a simple weather shield to provide shading. This solution is robust, reliable, and requires only a minimum level of maintenance.

80 kW power savings thanks to reduced substation heat load at Kolomela mine, South Africa
VLT® drives are installed on a mine dewatering system that distributes water to the plant operations as well as the local town water supply.
Coming soon...
Coming soon...