Safety Solutions provided by Electric Heating 
Safety Solutions provided by Electric Heating​
Being it hotel guests, office workers or public building visitors, they all deserve a safe and snow free access to the building at times snow and ice are a thread for their safety or expected comfort level.​
Electric Heating solves the season challenge with energy efficient systems using Electric Heating cables to protect construction against snow, ice and frost damage. Electric Heating is a sustainable solution for a green and clean future through low energy consumption during the winter period allowing to keep your roofs and driveways dry and safe during the winter.​
Installation of Ice and Snow Melting System ensures a steady solution to address cold weather-related problems.  ​
The heating system for outdoor consists of three main components: 
- Heating element (cable or mat with suitable specific output); ​
- Controller (it can be digital with moisture and temperature sensors or analogue with temperature sensors);​
- Accessories depending on chosen equipment (e.g. clips, fixing tapes or others). ​
The heating cables or mats that are installed underneath or inside the constructions that should remain free from snow or ice. The system is controlled electronically and equipped with sensors. Once they detect a combination of low temperature and high humidity, the control system activates the electric heating element which warms up the area.​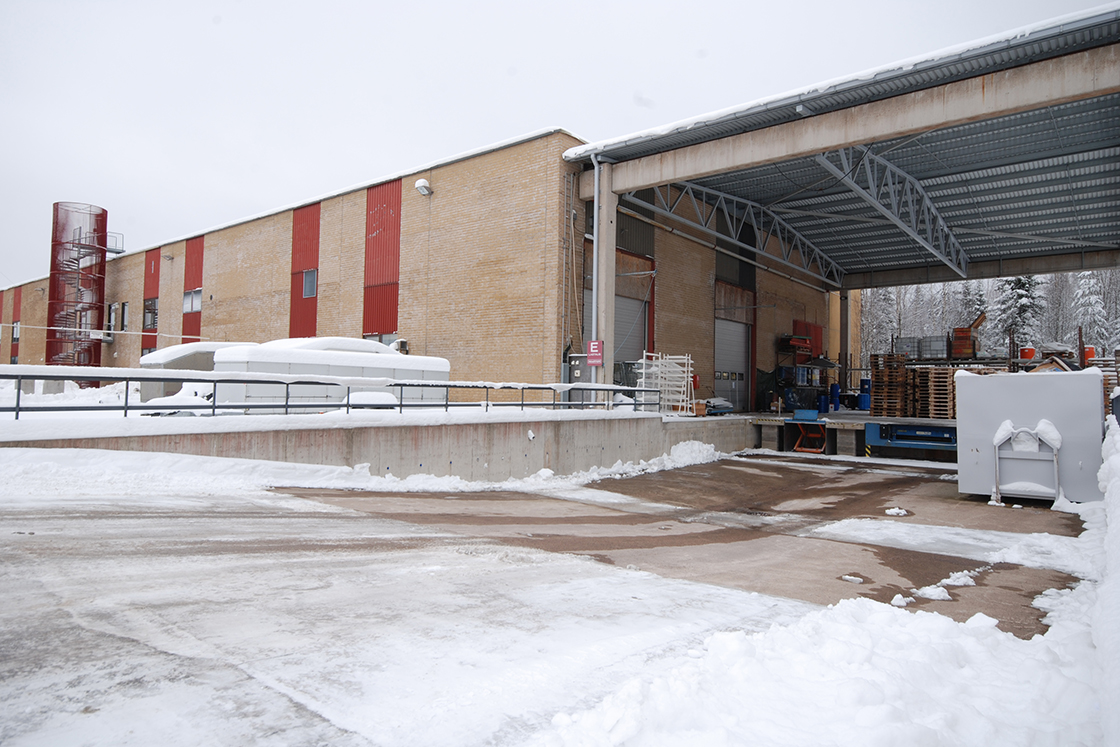 It is not always necessary to heat the entire surface.
For garages and driveway only the small areas where the vehicles tires are in contact with the surface need to be secured. For driveways with steep angles, a linear drainage system is required to drain the water from melting snow and ice. This channel must also be protected from freezing.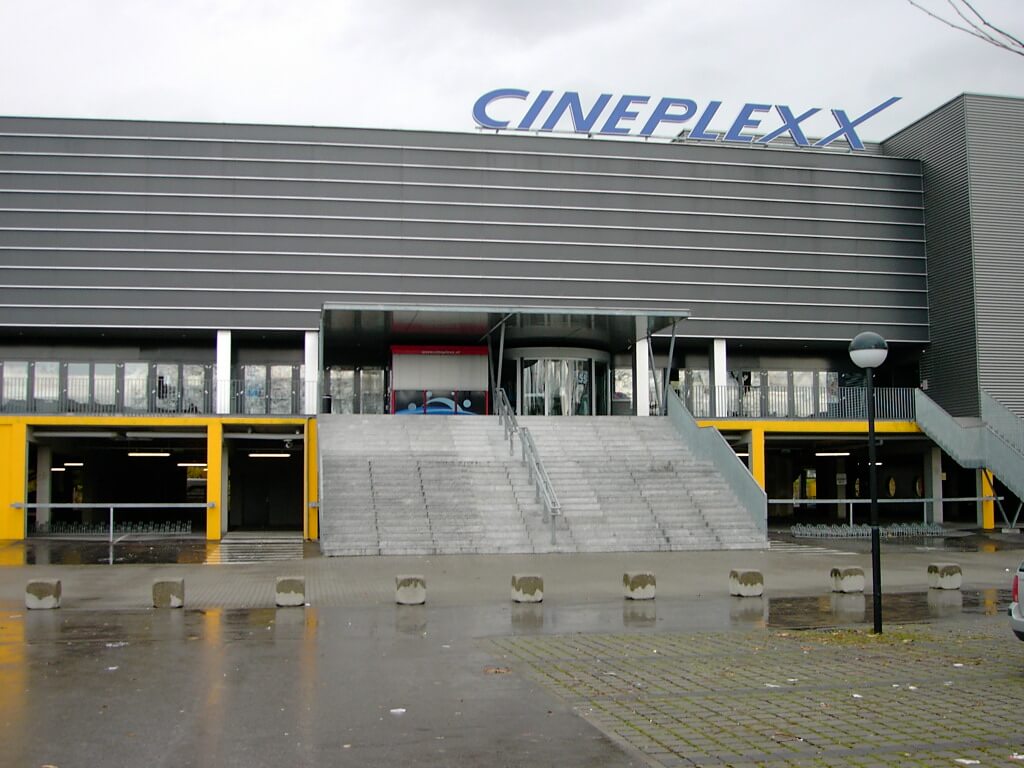 For stairs, the cables are laid in the form of loops arranged across the steps, maintaining a sufficient distance between the adjacent sections. On new constructions, the installation is laid on the surface of the stairs and overlaid with a concrete layer with a thickness of three to five centimeters. On old stairs, the cables should be placed in grooves and overlaid with concrete, with an addition of plasticizer. Concrete should adhere closely to the entire surface of the cable without the presence of air bubbles.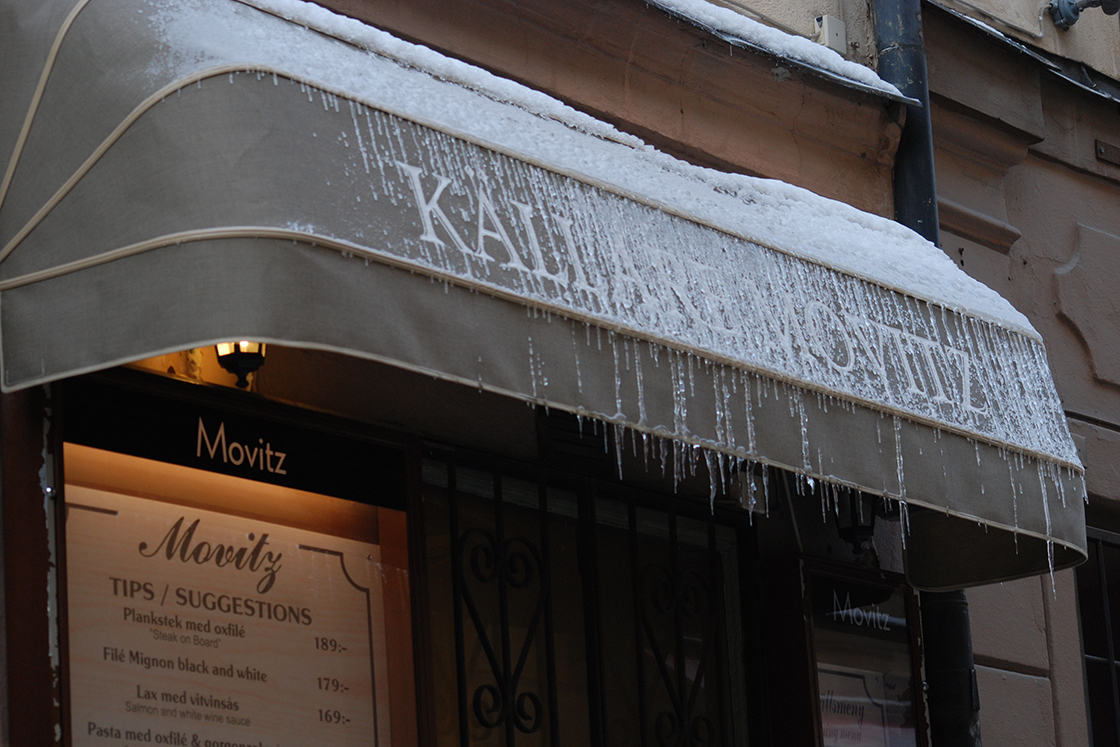 Our ice and snow melting solutions can also be used on the rooftops of buildings, eliminating icicles hanging dangerously from roof gutters or protecting the heating or cooling pipes on the rooftop installed Air Handling Unit.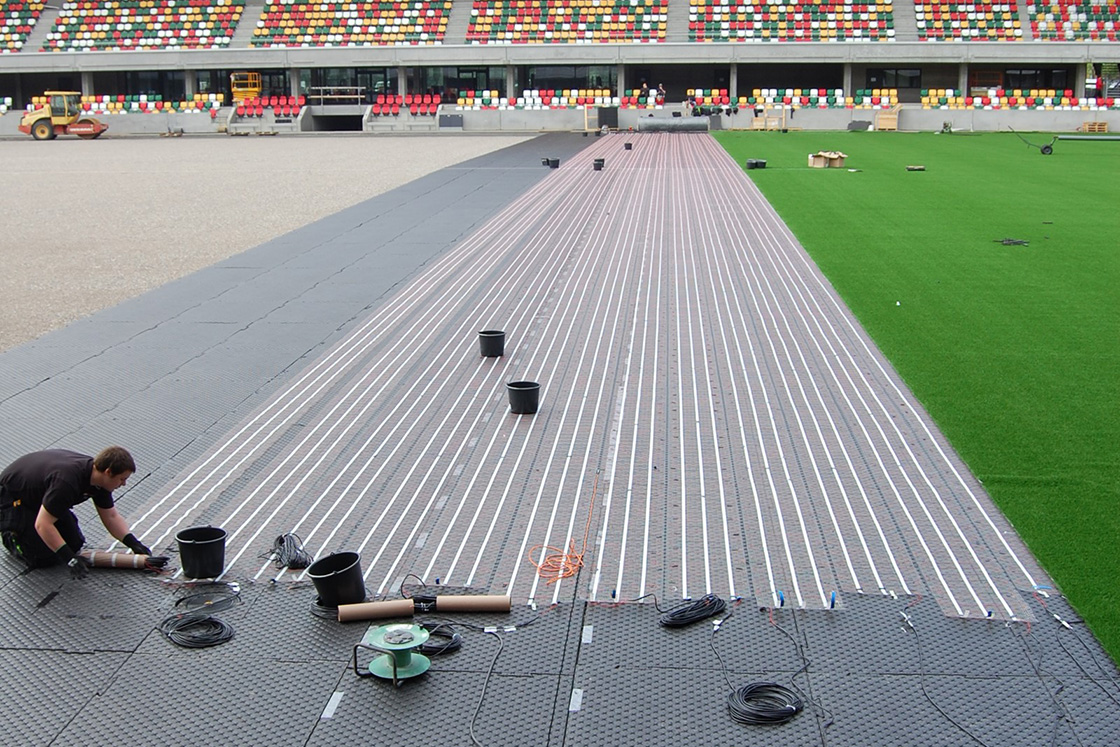 In stadiums the sport fields can be kept snow-free and ready to be used despite winter conditions. In some regions/sports there are regulations to minimize or eliminate the influence of weather conditions on matches. We provide the required knowledge and products and have the experience from installing field heating under natural and artificial grass in many stadiums. 
How we can help you
Efficient snow removal - area is kept free from ice and snow 24/7 
Safe traffic and working areas for people 
Protecting the buildings against ice formations that will not damage roof constructions later 
Avoiding manual work to clean the snow and ice 
Avoiding unforeseen repair costs after winter 
Reducing risks of roof collapse due to extra snow loads 
A maintenance free system with 20-year full warranty on cables 

Safe ground and roof with Danfoss heating cables
Danfoss has designed versatile outdoor solutions for pipe heating, roof and gutter, and ground heating that can be installed on virtually any type of construction including private, business and institutional buildings.
Documents

| Type | Name | Language | Valid for | Updated | Download | File type |
| --- | --- | --- | --- | --- | --- | --- |
| Catalog | Danfoss Product catalogue | English | Multiple | 30 Mar, 2021 | 14.8 MB | .pdf |
Ice and snow melting in the City of Buffalo, USA

According to the National Weather Service, a series of lake effect events and clipper-type systems dumped 112 inches of snow on Buffalo, New York, in the winter of 2014-15. In an area accustomed to harsh winters, this was still unusual – about 18 inches above normal. But even this impressive amount of snow was no match for the Danfoss snow melt system installed at Canalside.

Case video - Silkeborg IF stadium
Watch this time-lapse video to see how the Silkeborg IF stadium achieved a snow-free field.