Robust and reliable transport refrigeration
Transport refrigeration is one of the most challenging refrigeration applications, and therefore transport refrigeration systems require components capable of addressing a range of critical parameters, such as:
Wide ranging and fluctuating temperatures requiring superior response and control
Harsh environments requiring corrosion resistance
Constant shocks and vibrations requiring high stability and reliability
Space constraints requiring compact components
Fuel efficiency requiring lightweight component materials
Within the Danfoss transport refrigeration parts, you will find products optimized for a wide variety of transport applications, including refrigerator solutions for trucks, trailers, vans, reefer containers, and bus & train air conditioning that meet these requirements.
Danfoss transport refrigeration equipment are suitable for use with all common refrigerants and have been adapted for use with natural refrigerants. Transportation refrigeration applications are being launched with CO2 as a natural refrigerant-based solution, where Danfoss as a transport refrigeration part manufacturer has a full product offering available.
Furthermore, we can offer solutions with low noise levels while enabling low operation and maintenance costs.
Features and benefits
Products suitable for use with all common refrigerants, including natural refrigerants
Superior temperature control
Reliable solutions, low operation and maintenance costs
Stainless steel components for higher performance, durability, and reliability
Compact, lightweight components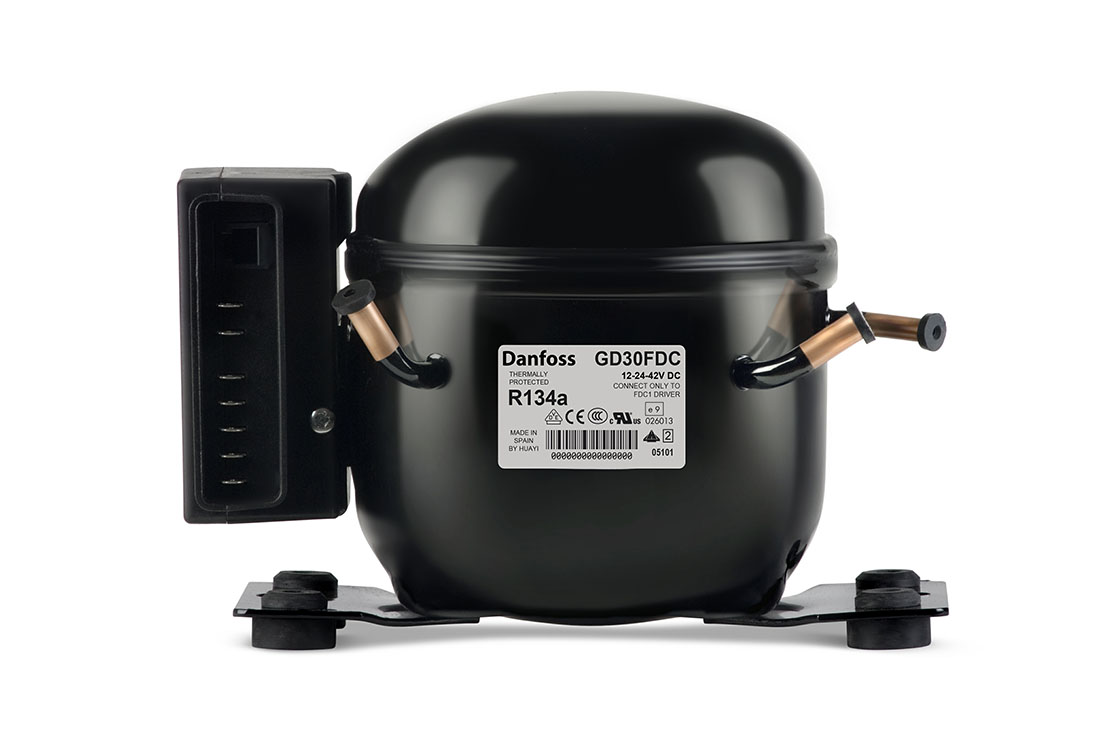 Compressors for mobile refrigeration
With our outstanding DC compressors for portable boxes, cars, vans, boats, trucks, etc., Danfoss has transcended the barriers for mobile refrigeration.