Resilient Drives Solution for Steel Manufacturing Applications
Danfoss offer AC Drives solution that are suited for the steel and metallurgy industry operating at extreme environmental conditions.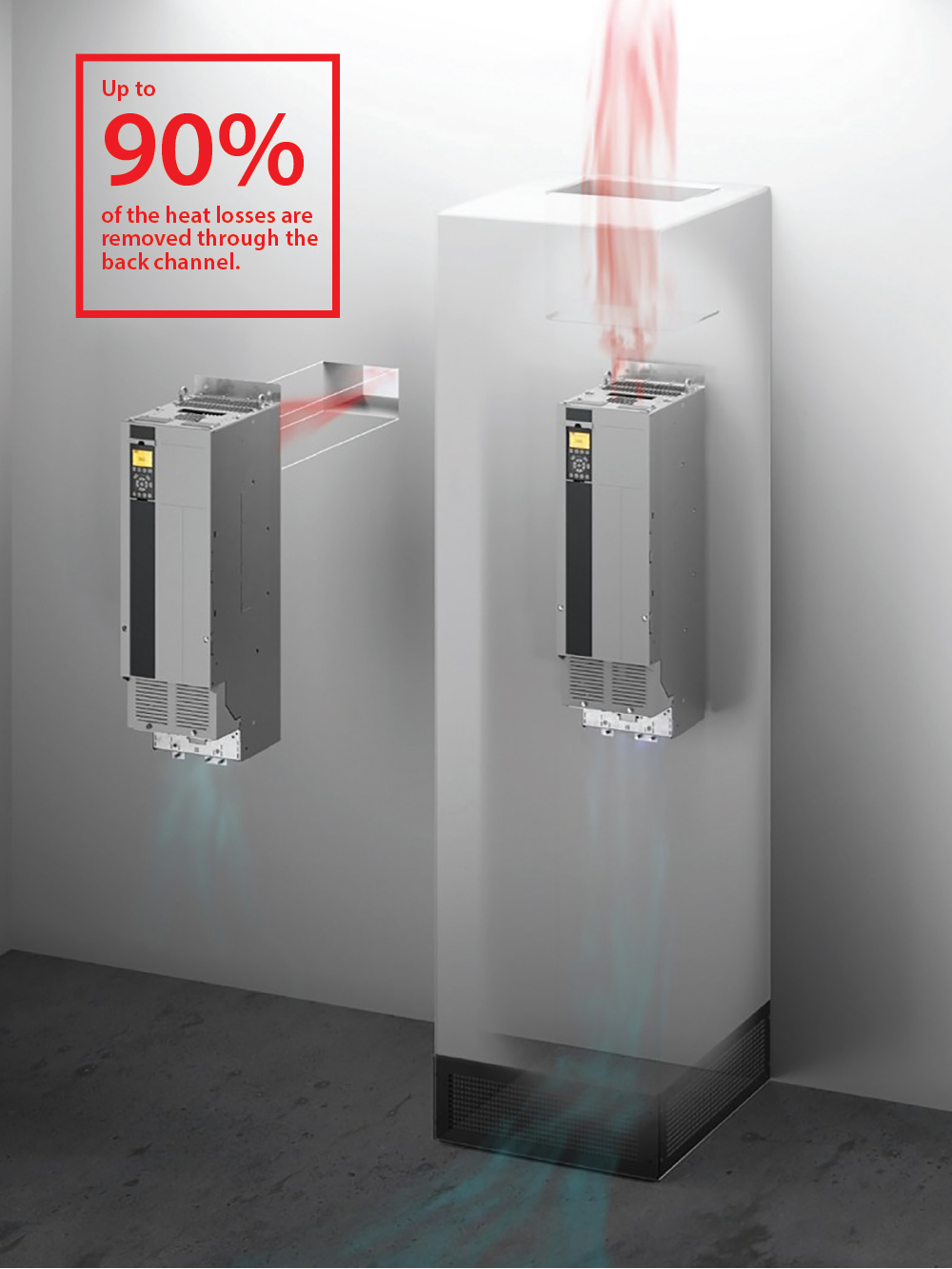 Back-channel cooling:- 90 % of the heat dissipated by the drive is passed via the back channel, Only 10% of heat dissipated via front door fans (less airborne contamination)
Panel-through cooling:- Enables heat losses to be directed outside the panel room and into designated air ducts. It can withstand any harsh Environment ambient temperatures of up to 50 °C
Reduced dust over electronics:- Complete separation between cooling air and internal electronics, ensures trouble-free operation.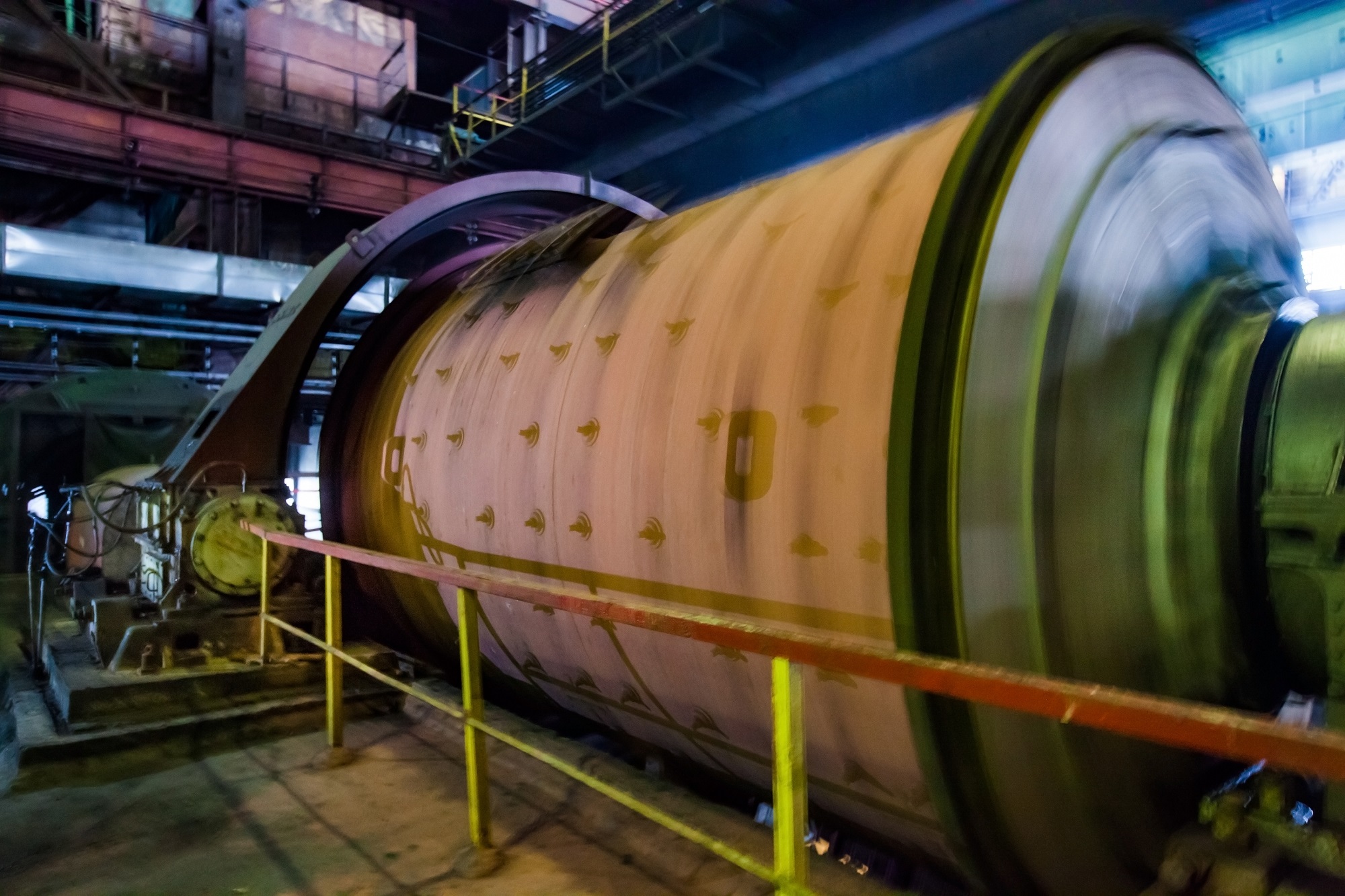 Iron Ores Processing/Making
VACON® NXP Common DC Bus & VLT® Automation Drive FC 302 enables efficiency throughout the processing stages of coke ovens, pelletization, lime calcination station for smooth start, stop and precise positioning. It also ensures safety of the equipment and human through best-in-class sensor features.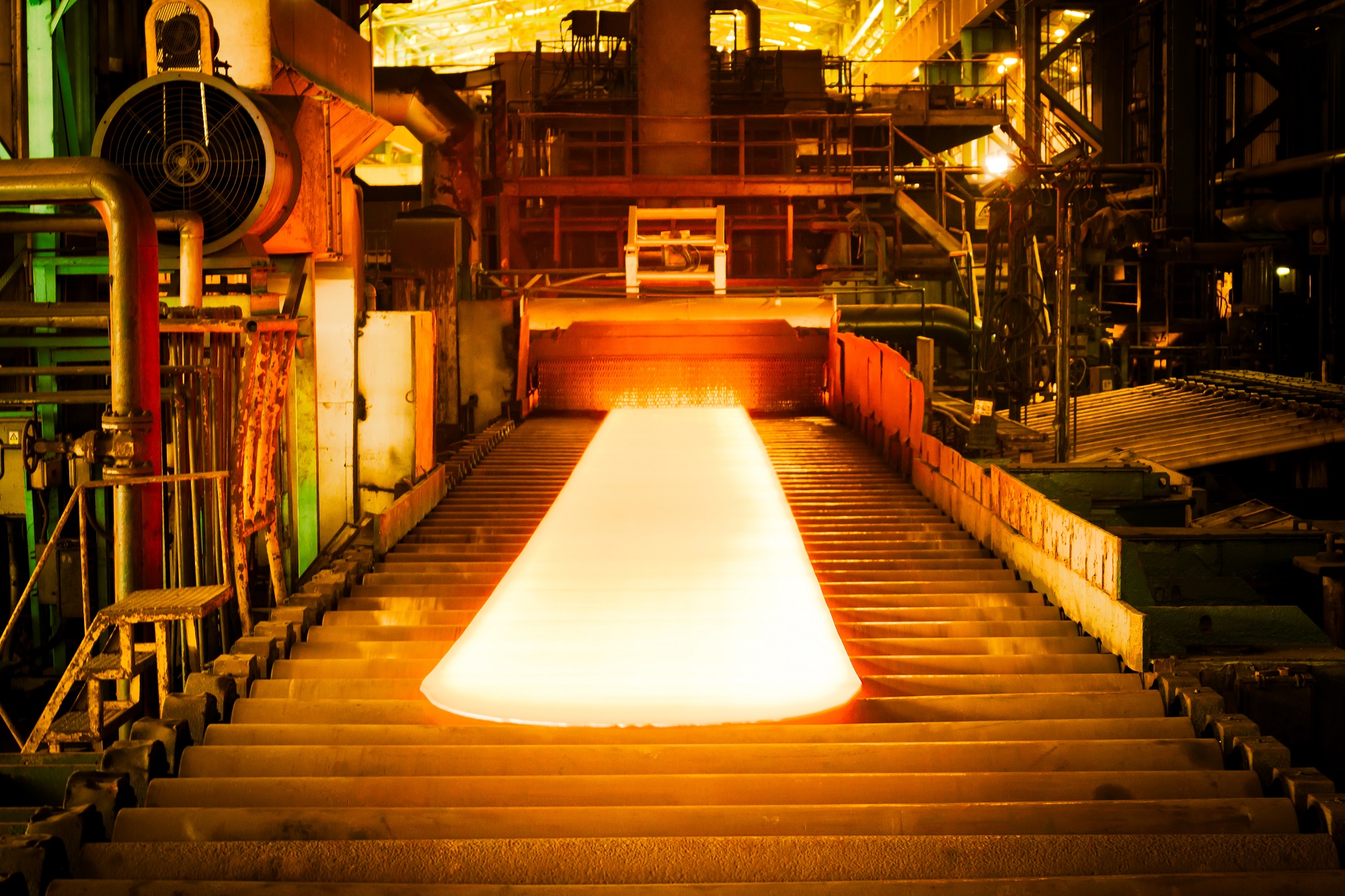 Steel Making and Casting
VACON® NXP Common DC Bus & VLT® Automation Drive FC 302 delivers precise speed regulation, higher dynamic response and system efficiency in the blast furnace, caster and Section and stack mill. The AI driven technology featuring condition-based monitoring helps analyze the irregularities in the system and helps reduce downtime.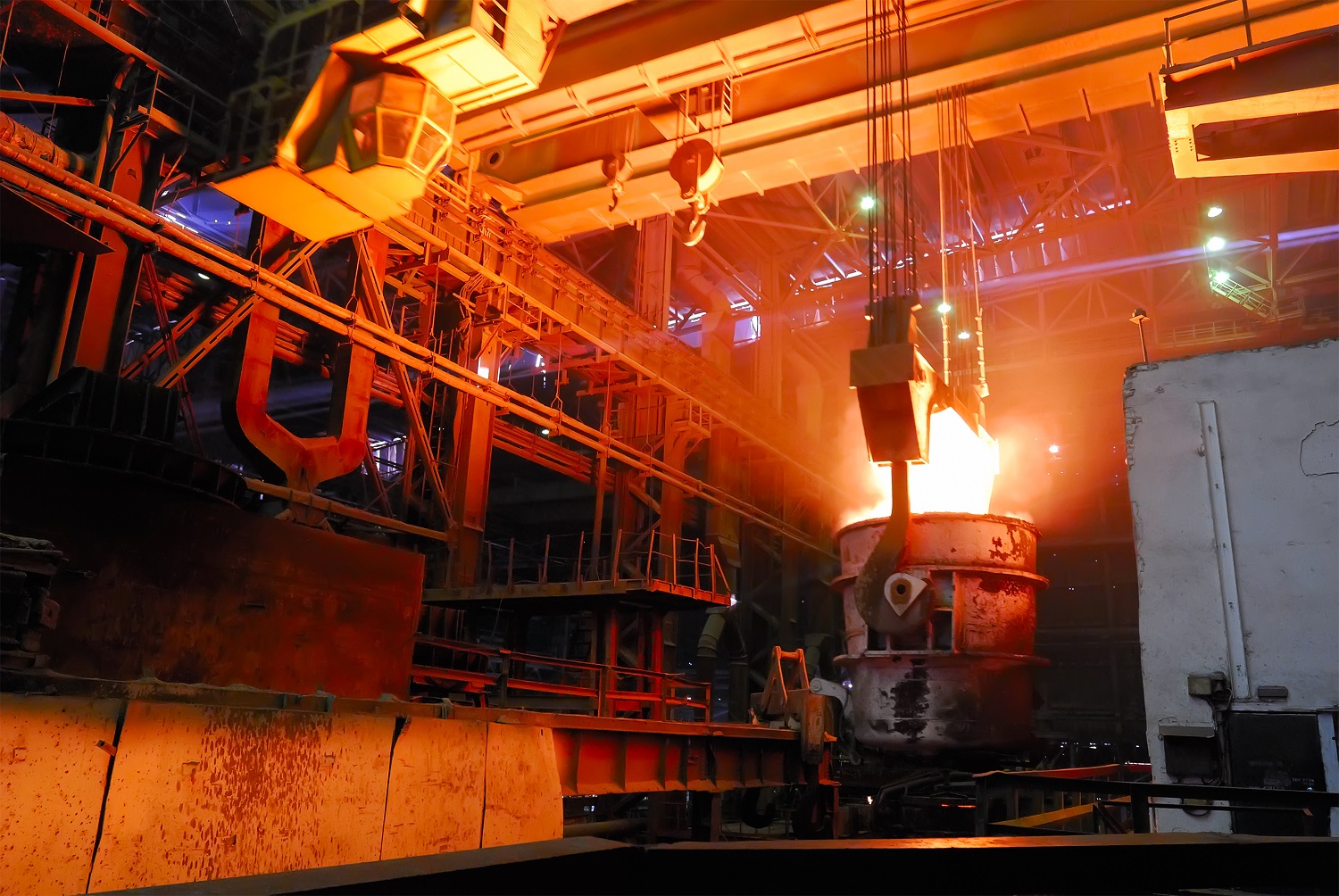 Cranes and Utilities
Danfoss Drives regulates motor speed based on the requirement of hoist application. It ensures the applications can run at low head pressure that invariably saves 50% energy under standard load conditions. In case of prevention of overload tripping, the drives can be optimized for a smoother operation.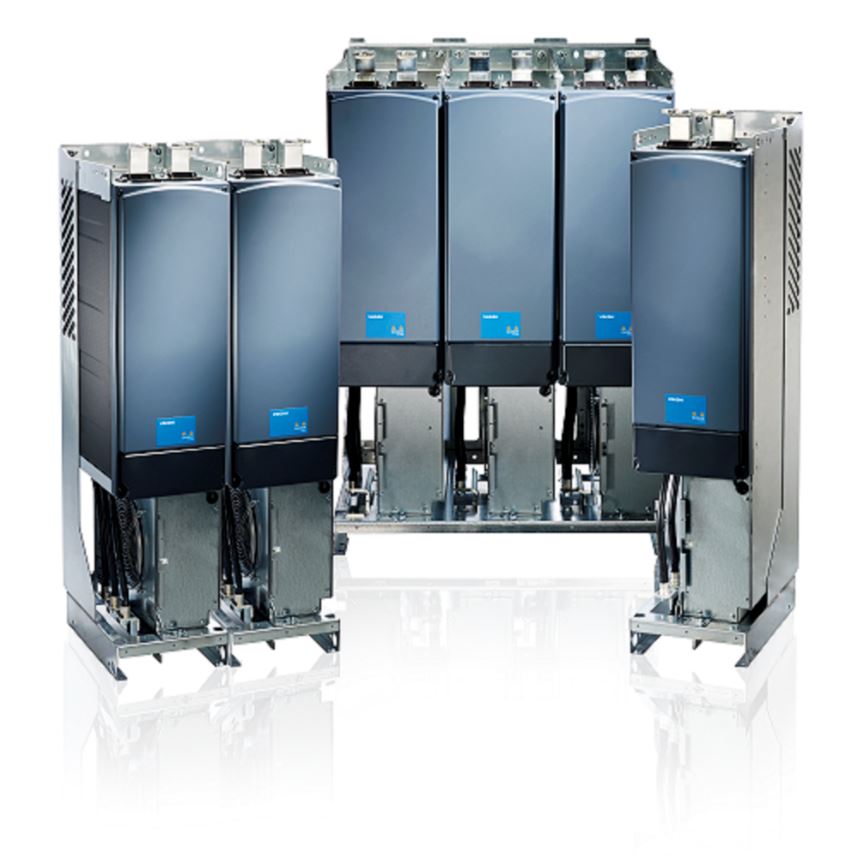 VACON® NXP Common DC Bus
Easy integration – ultimate flexibility
The VACON® NXP range of common DC bus drive products includes a number of active front-ends, inverters and brake chopper units. They ensure all energy within a system is effectively utilized and redistributed. In a regenerative DC bus system, the active front-end unit generates power back to the mains network.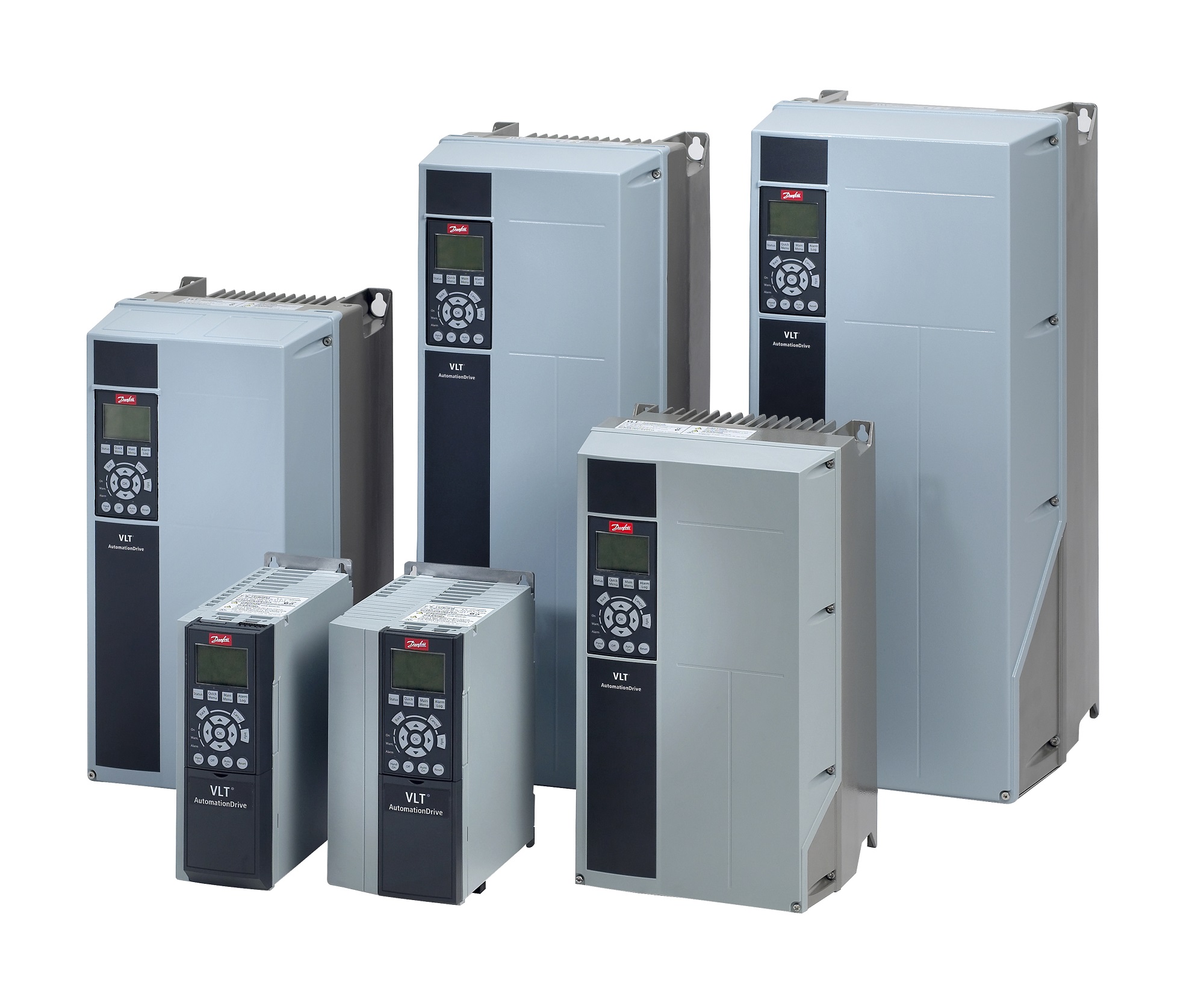 VLT® AutomationDrive FC 302
Versatile, reliable and consistently awesome
VLT® AutomationDrive takes full advantage of all that the new digital age has to offer to ensure it completely fulfills the requirements of your applications and optimizes your processes throughout the entire lifecycle.
VLT® NXP
Flexible, communicative and easy to use - to fit your application
VACON® NXP Air Cooled drives offer precision and power to Steel and metallurgy applications that require a robust and dynamic performance. Available in a complete power range from  kW to 2 MW, VACON® NXP range offers the ultimate in motor control, for both induction and permanent magnet (PM) motors.
The Robust, reliable AC drives for significant CAPEX and OPEX savings in Steel and Metallurgy Industry

VACON® drives maximum uptime at the Czech Republic's largest steelworks
To ensure reliable 24/7 operation of continuous casting, system integrator Ingeteam chose VACON® NXP drives to regulate the electromagnetic stirring (EMS) process at the renowned Třinecké železárny a.s., the largest steelworks in the Czech Republic.

Enabling precision in manufacturing strong steel rails
Engineering, installation and commissioning of the VACON® NXP common DC bus units at Baogang's new production line were handled by Vacon's system integrator partner TRIED, a major player in the Chinese automation engineering and metal industry