Energy Efficient HVAC solutions for healthy indoor air quality.
Danfoss ensures reliable and hygienic ventilation by maintaining comfortable climate conditions of temperature and humidity control, but also by maintaining a clean, germ-free environment to contribute to the well-being of patients and to prevent the spread of disease.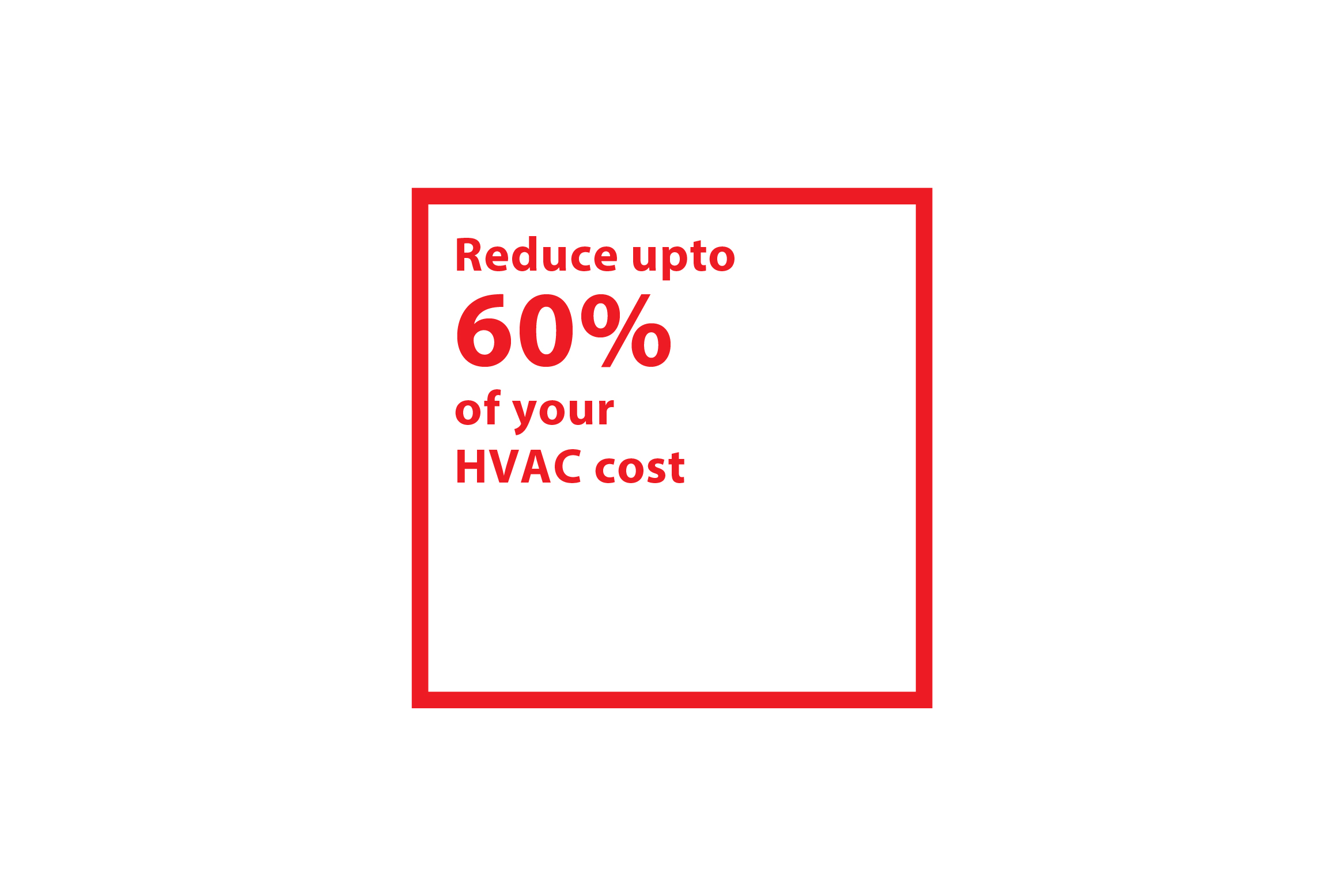 Achieve better indoor air quality for safe & efficient hospital buildings
We understand the need for critical healthy indoor comfort for patient and staffs, which is why we push the limits of technology and innovation. Danfoss' deep application expertise and solutions encompassing chillers, pumps, Air Handling Units (AHU), Fan Coil Units (FCU) and cooling towers deliver precise temperature control and unparalleled energy savings.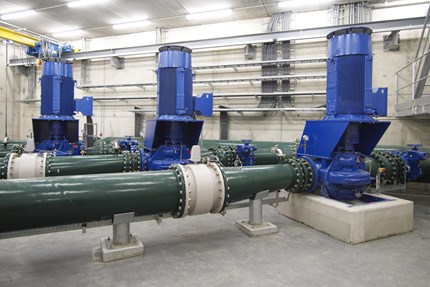 Chillers
We understand the criticality of HVAC operations in your hospital, where the patient health and safe environment is the utmost need. So, we designed Turbocor, an oil-free centrifugal compressor, operates with low sound levels and vibrations to help the chiller perform efficiently & quietly, and our chiller solutions also offer widest portfolio up to 70% of products.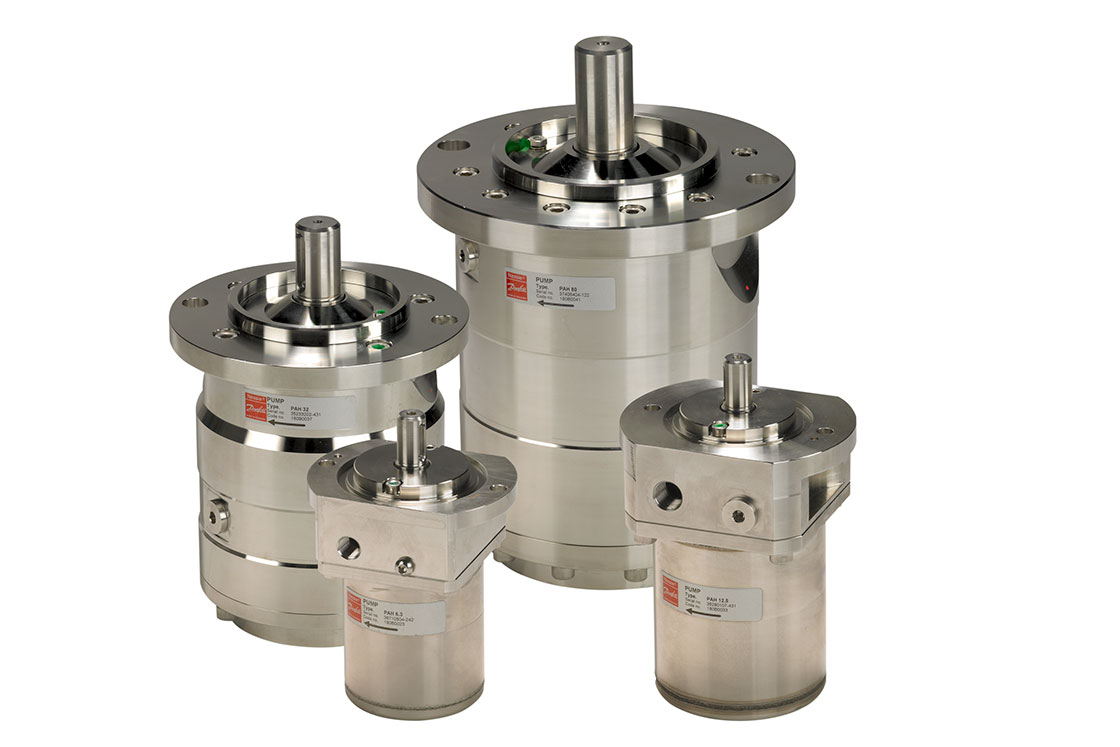 Pumps
By investing in energy efficient variable-speed drives (VSDs) to control HVAC systems, hospitals can potentially lower their energy use considerably. With multiple pump-dedicated control features, intelligent protection capability and sensorless pump control, Danfoss AC drives solutions for pumps, optimize comfort and energy efficiency and protect, the motor, and the equipment in the system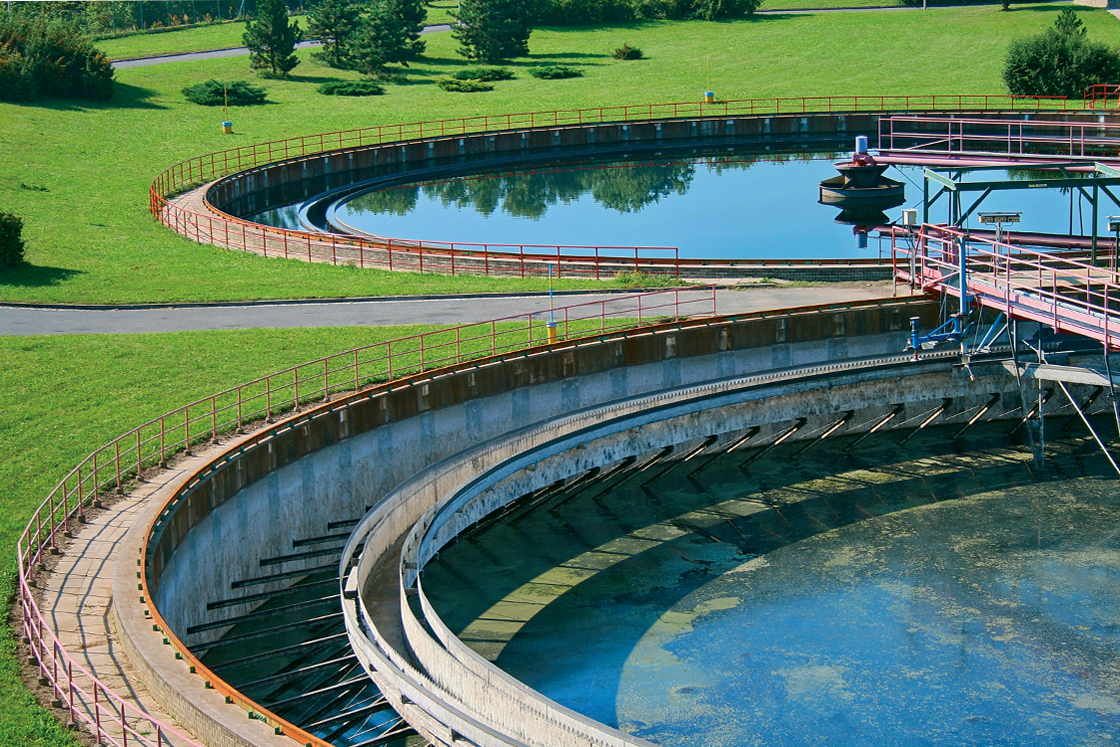 Air Handling Units
Air Handling Units should exhaust the precise amount of air with accurate temperature at the right moments to maintain hygiene and safe indoor climate in hospitals. Danfoss Drives and actuators ensure the best indoor comfort established in the most energy efficient way. They accurately control the water (heated or cooled) flow into the AHU so the exhaust air temperature matches the desired temperature.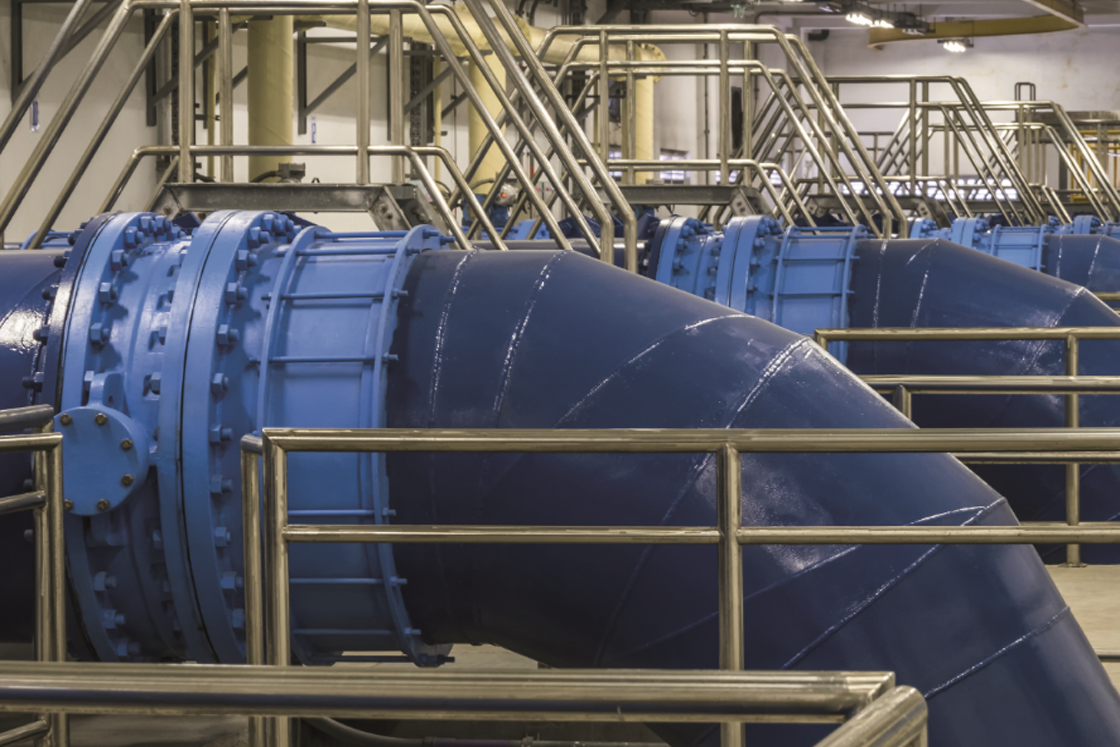 Fan Coil Units
It is important for the hospitals to achieve high indoor comfort of the heating and/or cooling provided by the Terminal units, and our PICV equipped with Actuator, take advantage of the combined hydronic balancing and control features of Danfoss AB-QM, which is integrated with Building Management System for better performance.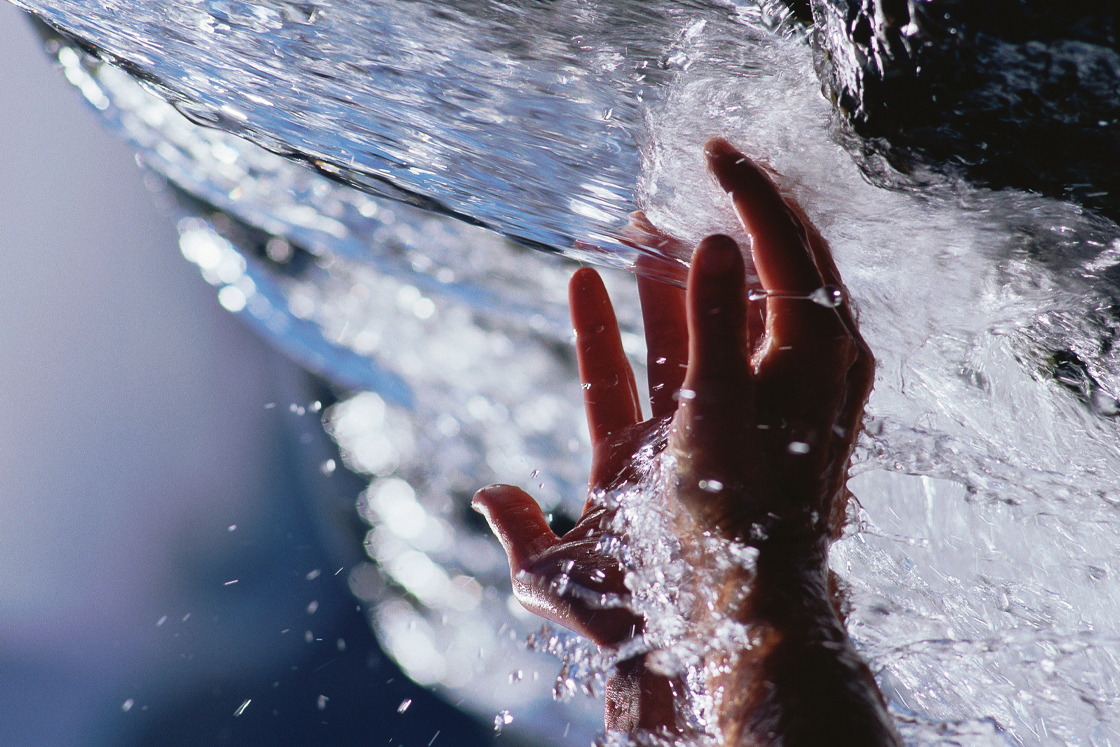 Refrigeration Solutions
We offer refrigeration solutions to hospitals, where our IoT-based temperature monitoring solution helps the process of Cryo-preservation to be reliable and smooth, the robust solutions for condensing units, and HVAC refrigerant controls ensure efficient operations and maintenance of medical equipment.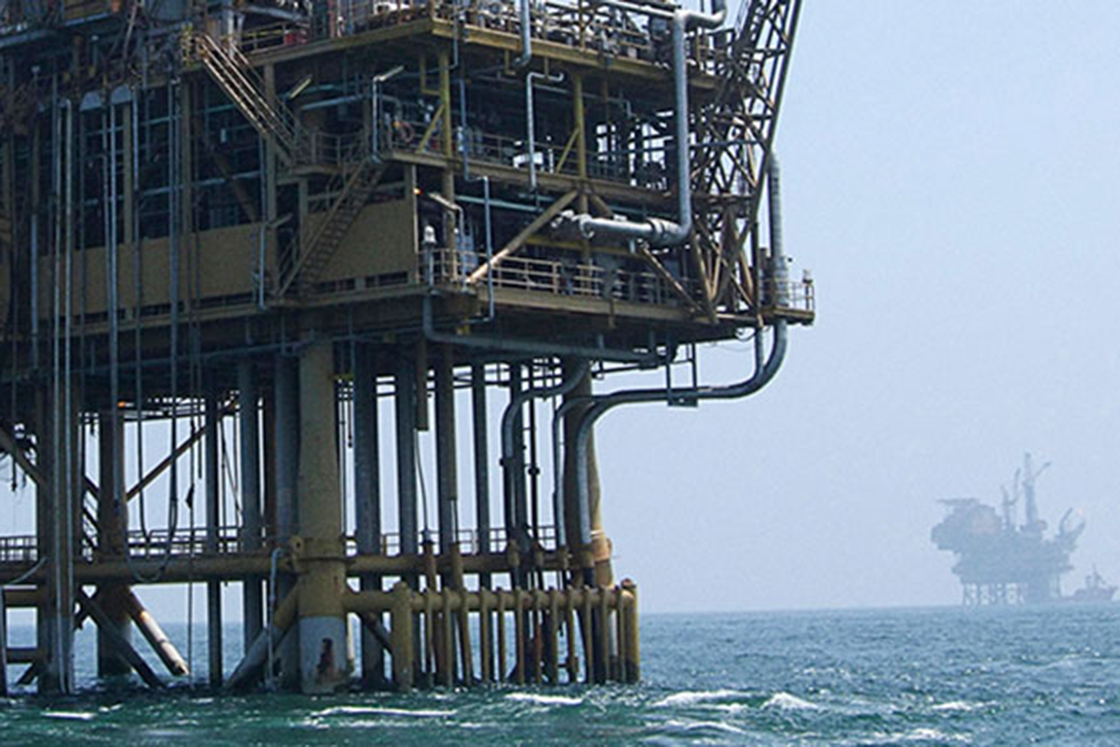 Cooling towers & Others
Cooling tower performance is determined by the efficiency of the fan, Danfoss provides energy efficient AC-drive solutions for cooling towers, Elevator & Escalator, and exhaust fans. In hospitals, HVAC failure can jeopardize the efficiency of the medical equipment. To avoid this and achieve system effectiveness, Danfoss AC drives are designed to ignore voltage sags and even short outages, maintaining full performance.
Turbocor oil-free compressor
Turbocor is the World's 1st Oil-Free compressor that uses magnetic levitation technology which helps it to reduce the chiller operating costs to the minimum. Turbocor is an energy efficient, reliable, smart and a futuristic compressor that ensures maximum uptime and performance for the chiller. 
•Industry lowest IPLV of 0.3 Kw/Ton 
•Lowest starting current of just 2 amps 
•Zero drop in performance and efficiency caused by oil degradation 
•Inbuilt Variable Frequency Drive to modulate the speed of the compressor from as low as 20% to as high as 100%. 
•Designed to comply with Low GWP and Ultra Low GWP refrigerants 
Variable Frequency Drive
Designed to deliver high reliability and lower total cost of ownership across chillers, Air Handling Units (AHU), pumps, cooling towers and ventilation fans, VLT® HVAC Drive FC 102 is a solution dedicated for the HVAC system. VLT® HVAC Drive FC 102 functions relentlessly under extreme climatic conditions to deliver unparalleled performance in temperatures as high as 50°C to as low as minus 25°C.  
•Plug & play IP55 Variable Frequency Drives (VFD) with disconnect switch. No need for any additional panels or cabinets, thus saving on costs. 
•Optimized for building automation systems with best-in-class efficiency standards and compatible with IM, PM, SynRM, AC and PM multi-motor applications 
•Capability to troubleshoot through remote LCP thus ensuring ease of operations. 
PIBCV and Novocon
Danfoss NovoCon® is the first of its kind digital actuator for innovative IoT HVAC solutions for smart commercial buildings. It accurately controls design flows through AB-QM and AB-QM 4.0 Pressure Independent Control Valves (PICVs) for Terminal Units. In addition, NovoCon® actuators provide high-accuracy control and exchange valuable data with a BMS system via BACnet or Modbus bus communication. 
•Available in a wide portfolio of Novocon S, M, L & XL Actuators ranging in sizes from DN 15 to DN 250 that cover all HVAC applications including chillers, air handling units, fan coil units and district cooling applications.  
•Automatically creates a dynamic hydronic balance in the system, an important prerequisite for energy-efficient buildings. 
•NovoCon® uses plug-and-play connectors making it hassle free and quick to install. 
Refrigeration Products
•Pressure Switches - The pressure switches and thermostats are designed to perform under the most difficult and critical operating conditions, monitoring your processes with great accuracy and protecting your medical equipment.
•ICF Valves- Danfoss offers NRV check valves for a wide range of refrigeration applications for hospitals. The ICF valve station has been designed for flexibility, thus there is no need to order different variant for various refrigerant.
•OPTYMA™ Slim Pack - Highly efficient and reliable plug and play condensing units designed with the contractor and end-user in mind, and providing unique benefits. Higher preservation safety and longer shelf life and suitable for hospital due to low sound level operation. Reduced life cycle costs of refrigeration equipment thanks to highly efficient units
Buildings that are sustainable and energy-efficient with Turbocor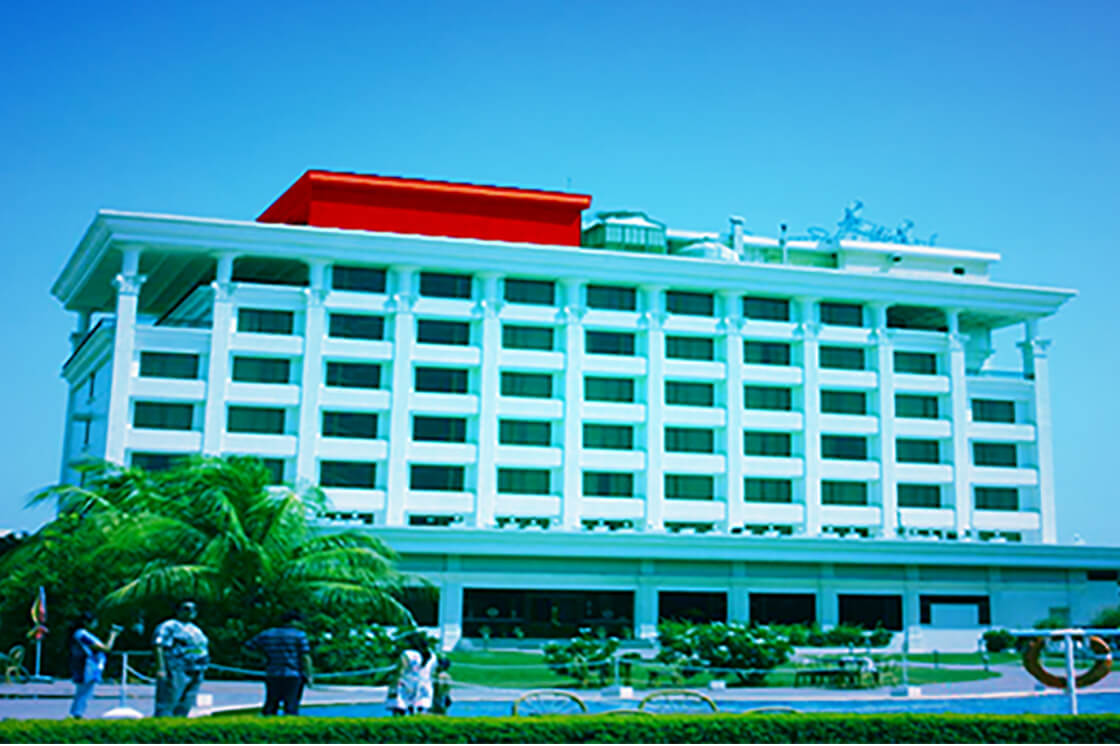 Turbocor brings huge savings in hotel maintenance
Sun-n-Sand in Shirdi suffered from several operating concerns including inefficient energy use and high maintenance costs. With Turbocor®, Operating costs were drastically reduced.
St. Marks Hotels leverages Turbocor to cut costs and save energy
Caught between the challenge of balancing operating expenses and saving energy, St. Marks Hotel has managed to save 25-30% energy after the installation of Turbocor chiller.