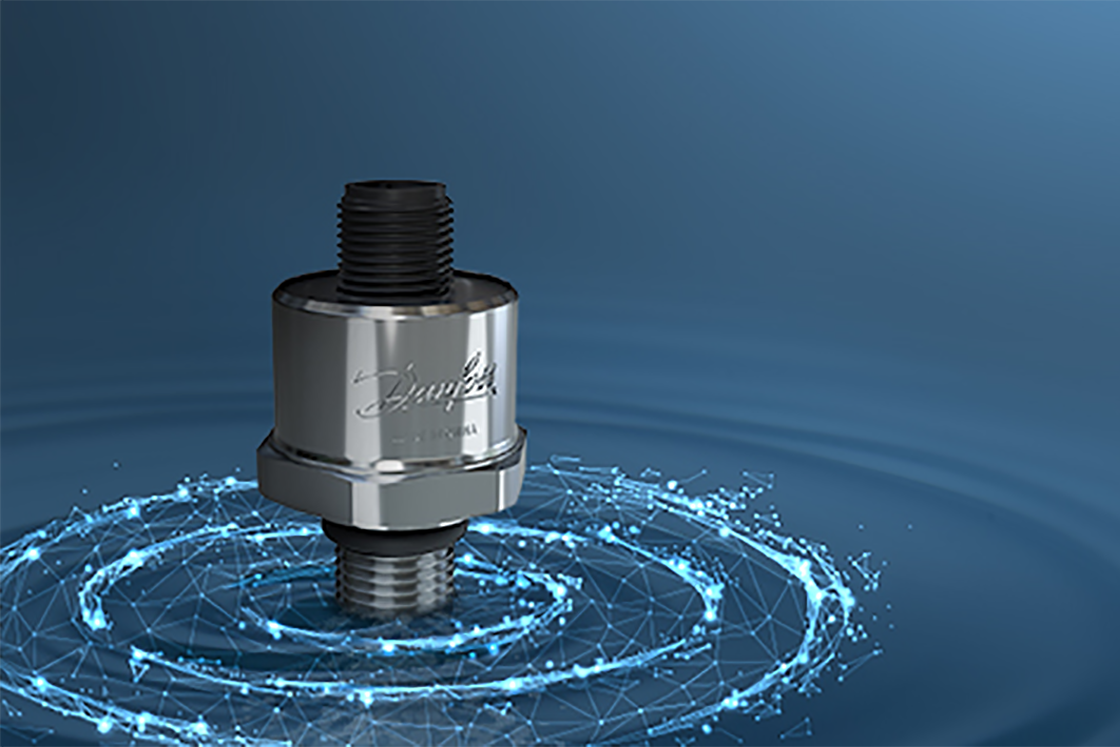 Digitization is playing an increasingly important role across industries where new technological possibilities are being exploited. So far, data collection and advanced control monitoring have been focal points. Now, a new area of advanced control systems is expanding, bringing new and game-changing business opportunities along with it.
"We see more and more players, in the water pump industry especially, who are moving towards having a truly digital business setup. With the new DST P140 pressure transmitter, we want to open doors to brand-new industrial applications and opportunities for expansion e.g. pump integration to the entire water distribution – linking energy optimization, monitoring, advanced system protection, and pump control to process performance of the surrounding equipment," said Market Segment Manager Per Sønderriis.
The DST P140 offers premium MEMS technology along with excellent vibration stability and a high degree of EMC/EMI protection. The transmitter is fully welded with no O-rings, ensuring that it is hermetically sealed; and the use of (AISI 316L) stainless steel for all parts in contact with the media makes it highly corrosion resistant. Its extremely robust encapsulation ensures long-term stability against humidity and temperature variations
Cutting-edge diagnostics features and scalable performance – thanks to Danfoss' new and modular ASIC electronics platform – enable automatic sensor-failure detection, and ensure maximum up-time while minimizing troubleshooting costs. At the same time, the platform makes it possible to seamlessly scale sensor performance to the specific application and adapt to applications faster with "test-to-failure" methods and documentation.
Additional features and benefits of the DST P140 transmitter include:
Precision — The DST P140 provides a +/-2% Total Error Band as standard across the application-focused temperature range. Custom calibration profiles can be adapted to suit application-specific requirements – supporting a more efficient superheat control as a result.
Reliability — Optimized product packaging of the MEMS sensor and the signal-conditioning electronics deliver excellent vibration resistance, thermal management properties and protection against moisture ingress.
Thorough testing — A "test-to-failure" method is an important part of the Danfoss product-development process, providing increased product-design and specification insight. This method also allows for faster optimization and testing, improving time-to-market.
Future-proof — The diagnostic capabilities of this transmitter will benefit customers today — saving on troubleshooting costs — and well into the future, as more and more products have integrated electronic capabilities.
Scalability — The new and modular electronics platform enables customers to fine-tune the sensor performance specific to their application.
Approvals
CE marked
RoHS complaint
UL (pending)
NSF
Read more about DST P140