Danfoss is proud to announce the release of two upgraded product lines that will help emergency water mist systems around the world fight devastating fires.
In emergency situations, water mist firefighting systems need to work every time, no matter what — quickly delivering a steady, high-volume stream of water mist that can save property and peoples' lives.
The improved VRH 120 F valve and PAH 63, 70, and 80 pumps are ideal solutions for fire prevention systems found in buildings, ships, and metro and road tunnels. The two components work together to ensure reliability, while the pumps deliver a 30% higher flow rate.
The upgraded VRH 120 F valve protects water delivery systems against pressure peak overloads and helps control system pressure by draining off surplus water. New design improvements to the hysteresis in the valve have made it compatible with smaller motors, optimizing its operational efficiency.
Jan Kastbjerg-Norup, Sales Manager at Danfoss, said: "With the new improvements our engineers have made, the valve can open and close even faster without shocking the system. So, the system can deliver a more consistent flow of water with less infrastructure. Our customers get a better solution at a lower initial investment, making them more competitive in the marketplace."
The improved PAH 63, PAH 70 and PAH 80 pumps deliver the same best-in-class reliability they are known for, but can now run at 2,400 rpm, resulting in up to 30% higher flow rate. The pumps retain their small footprint and can be installed horizontally or vertically, allowing for less piping and fewer motors or a smaller motor size.
"It's exciting to be able to deliver a 30% better flow rate from a pump with the same footprint. The PAH pumps are easy for our customers to install and maintain, and they reduce the number of other components needed in the system to get the same result. They really deliver a lot of value," said Kent Mentz, Product Manager at Danfoss.
PAH portfolio for firefighting comprises the following pump sizes:  
PAH 63 with a flow range of 37 to 146 l/min (9.8 to 38.3 gpm)
PAH 70 with a flow range of 43 to 162 l/min (11.4 to 42.8 gpm)
PAH 80 with a flow range of 50 to 187 l/min (13.2 to 49.4 gpm)
All pumps are approved for pressures up to 160 bar (2,321psi)
The VRH 120 F has a flow range of 1-120 l/min (0.26-31.7 gpm)
Read more about solutions for fire fighting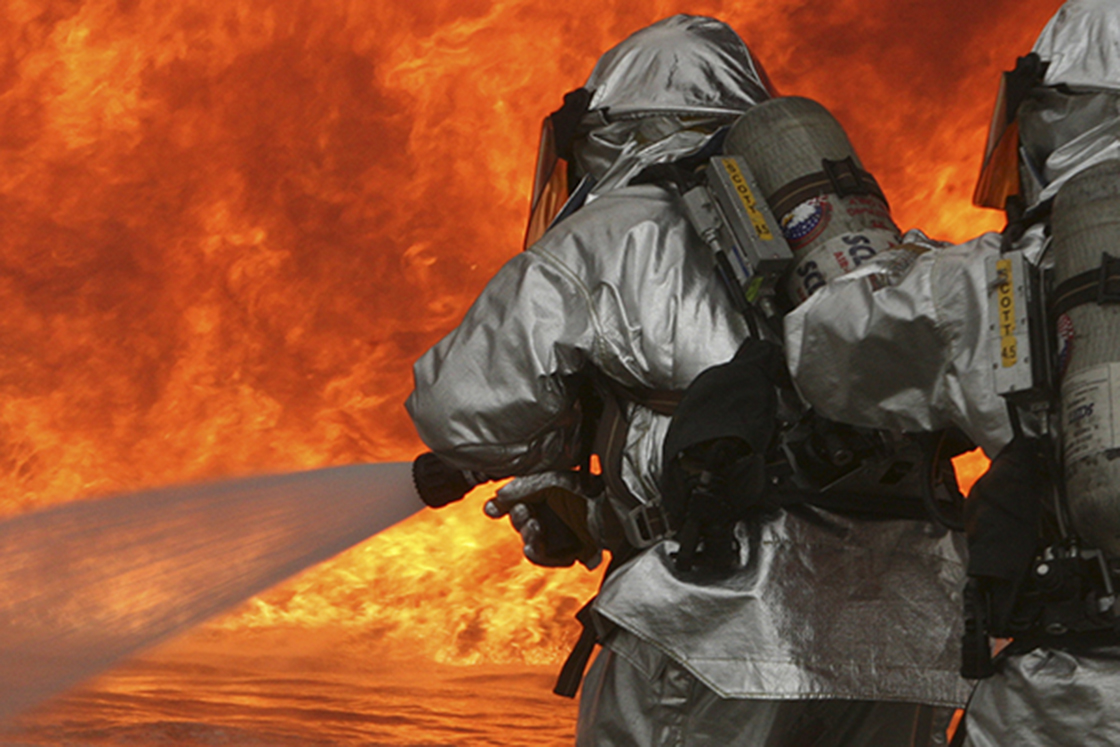 Fire fighting
Danfoss offers high-pressure pumps and valves for fire fighting, fire suppression, and fire protection, designed for more efficient fire extinguishing.