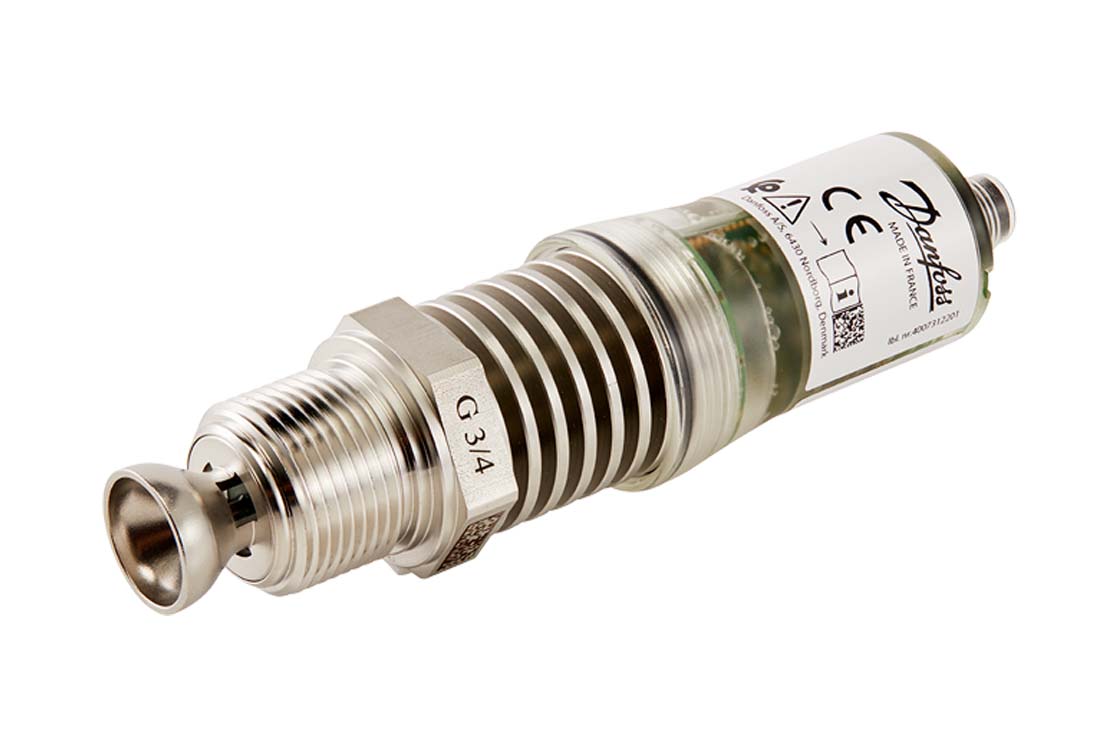 Safety takes many forms, and liquid level switches play a critical role in the functional safety of refrigeration systems—where they are used to prevent liquid from slugging in compressors.
The new Danfoss LLS 4000 for ammonia and HFCs takes your system's safety to the next level. It comes with an optional SIL2 rating for enhanced reliability, while providing easier installation and commissioning compared to float valve technology.
Next-level reliability and safety
The LLS 4000's measurement principle is based on reflectometry, making it remarkably precise. Its electronic component consists of two microprocessors that carry out the same calculations, creating a redundancy that increases reliability. Furthermore, all signals are treated twice using the voting principle. An auto-diagnostic function monitors the hardware and temperature range to ensure the system remains at optimal operating conditions.
The LLS 4000 comes in an SIL2 (Safety Integrity Level 2) variant, which means it has a certified functional safety level 100–1000 times higher than a non-SIL2 designed product. A non-SIL2 variant is also available.
"With the SIL2-certified LLS 4000 as your high level switch, you have a reliable solution that complies with a safety control system according to EN 378," says Jakob Lundholm, New Product Owner for Industrial Refrigeration at Danfoss Cooling.
Easy installation and commissioning
The LLS 4000 requires only one weld, so installation is simple and leak inspection fast. The ability to service or replace the LLS 4000's electronic component without removing the switch minimizes system downtime.
Commissioning and monitoring can be carried out using the LLS 4000 app via a Bluetooth connection. The app also allows you to select which media to measure. For the non-SIL2 variant, the app can also set the valve to be normally open or normally closed.
"With a high level of operational safety and reliability and easy installation and commissioning, we strongly believe that the LLS 4000 is the future of liquid level switches. We're excited for our customers to get their hands on them for the first time and see what they can do," says Anders Olsen, Marketing Communications Manager for Industrial Refrigeration at Danfoss Cooling.
Related product