The Smardt Chiller Group, the big global partner of Danfoss Turbocor engineering the world's widest range of water-cooled and air-cooled oil-free centrifugal chillers, has since 1999 been developed to maximize the chiller operating efficiencies of the Turbocor oil-free centrifugal compressor technology. Smardt is by far the biggest user of Danfoss Turbocor VTT compressors and holding a very close collaboration with Danfoss Turbocor on oil-free system application optimization and innovation.
On Friday 29th of June, 2018, Smardt chillers held an official opening for the new and expanded facility at Alexandre Road, Technopark Singapore.  Demonstrations of the oil-free compressor technology, and the revolutionary Smardt Central Plant Optimization systems were made available. Mr. Soren Kvorning, Regional President of Danfoss Asia Pacific Region ,  and Mr. Scott Moorhouse, the Sales and Marketing Director of Danfoss Turbocor Asia Pacific Region representing  Danfoss attended the event. Besides, a lot of HVAC experts participated in also from both the government and private sector.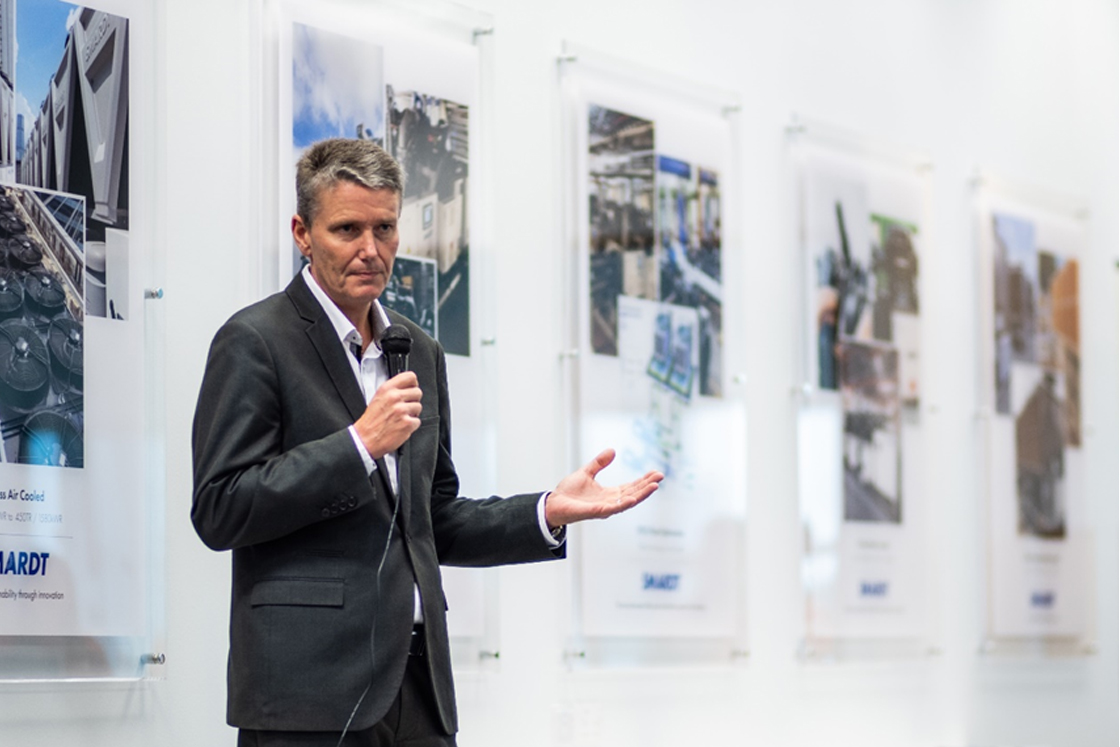 Scott Moorhouse, the Sales and Marketing Director of Danfoss Turbcoor Asia Pacific Region is making a speech at the opening.
Ever since Smardt launched the world's first oil-free chiller, it has been constantly striving to help create- a more support for a sustainable future within oil-free energy efficient cooling solutions.  This recent expansion of their Singapore facility is to include an expanded workshop, spare parts warehouse, and a training facility for oil-free chiller technology, and advanced plant optimisation, demonstrating Smardt's commitment to South East Asia. After the event, Smardt also provided guided tours of the operating 1400TonR Smardt, oil-free, chiller plant room in the adjacent Greenmark Platinum property, Alexandra Point.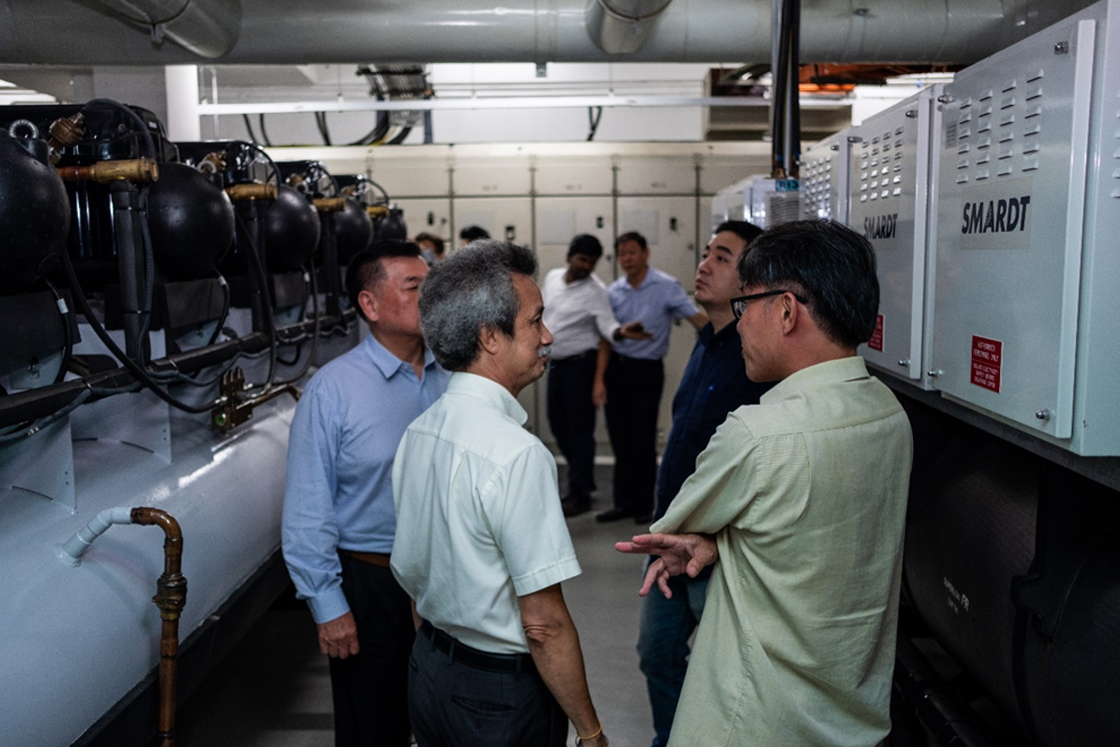 Guided tours of the operating 1400TonR Smardt, oil-free, chiller plant room in the adjacent Greenmark Platinum property, Alexandra Point