In a village where fairy tales come true, a new office building with a warehouse was built and equipped with renewable heating and cooling system.
'We didn't need to wait for winter to experience an ambient temperature', said Mr. Hultermans, the owner of the building and added: 'In our former building during the summer, the temperature inside was as uncomfortably high as outside. Now, our employees are able to work comfortably.' 
'We were facing a couple of challenges', said Rene den Dekker, the manager of the project. The project involved installing an air handling unit with a heat source. The customer wished to use the air handling also for cooling, in the spring or in autumn, and surely in the summer. Based on our many years of experience in working with Danfoss heat pumps it was not so difficult to work out, finding a solution together with Klein Comfort Techniek, a system meeting this requirement.
Danfoss DHP-S Eco controls heat generation, and the building management system controls the heating distribution system. The system can provide heating and cooling using two tanks.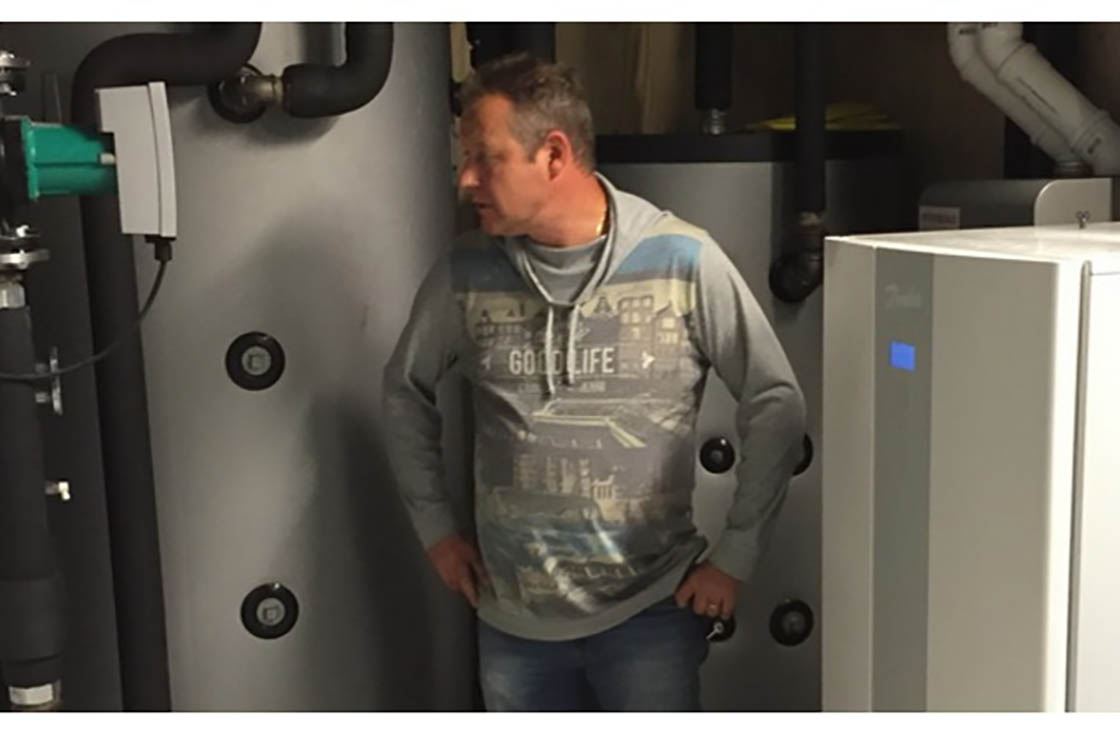 Read full case story (pdf)