What is DrivePro? How it can help throughout the lifecycle of Danfoss Drives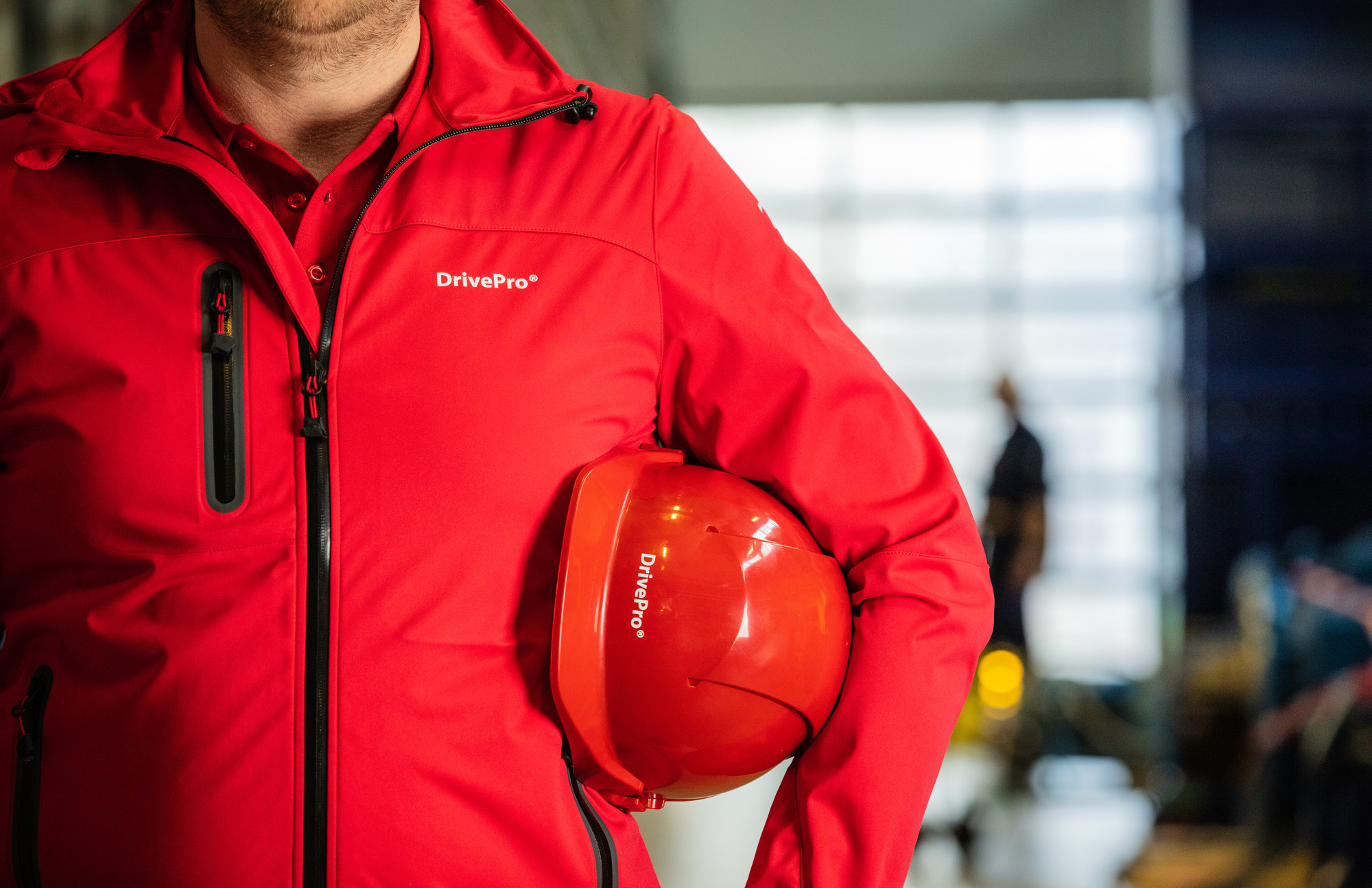 Danfoss drives are known for their energy efficiency across a wide range of products. When used in your motors, Danfoss AC drives reduce the wear and tear of your overall system and maximize the system uptime.
Danfoss DrivePro life cycle services are modelled to fit all the types of AC drives throughout every phase of their lifecycle. These end-to-end services help you drive out the best advantages of your drives while ensuring reliable business operation, sustainable consumption, and optimum performance.
You can get the most out of your systems using the DrivePro services. You benefit from the support that goes beyond just maintenance, troubleshooting, repairs, and replacements. These services proactively enhance driver productivity, uptime, and overall performance.
The broadest range of Danfoss DrivePro lifecycle services you can choose from:
DrivePro retrofit: This service helps in minimizing the impact and maximizing the overall drive benefits. The Danfoss DrivePro Retrofit service guarantees best-in-class system uptime and extended productivity throughout the smooth replacement process. Using these services, you get professional help to replace your drives in service and seamlessly & efficiently manage the end of the product life cycle.
DrivePro spare parts: There are certain critical instances where you wish to avoid delays; using these services, you can plan ahead with your spare part package. These spare parts services help you get the right parts for your systems well before time. Ultimately helping to keep your drives operating at top efficiency, thus optimizing your system performance.
DrivePro remote monitoring: You get the fastest resolution of your issues through these services. DrivePro remote monitoring services feature a system that furnishes all the online information used for monitoring your drives in real-time. It assembles all the pertinent data and then analyzes it to support you in resolving the issues before they start impacting your system performance.
DrivePro extended warranty: These services are best for your long-term peace of mind. With the extended warranty DrivePro solutions, you get the best-in-class extended coverage. Using these services, you get to know your HVAC driver's annual maintenance costs six years in advance. Therefore you can keep in place a strong business case and a reliable, stable budget for your system.
DrivePro start-up: With Danfoss Drivepro start-up lifecycle services, you can fine-tune your HVAC drive for excellent all-round performance while saving significant time and cost on the installation and commissioning activities. With this service, you benefit from the proficiency of professional drives experts all through the start-up, enhancing the safety and performance of your drives.
DrivePro remote expert assistance: This lifecycle service of DrivePro assists at every step of your journey with AC drives. This remote expert support offers accelerated resolution to your on-site issues with the help of timely access to meticulous information recorded by the drives. Using highly secure connections, Danfoss drives experts can quickly analyze the issues through remote access, which eventually reduces the processing time and other costs involved in avoidable service visits at the site.
DrivePro exchange: The exchange services are quick and cost-efficient alternatives to regular repairs. In case of a critical requirement, you benefit from the fast and accurate replacement services, which increase your uptime.
DrivePro upgrade: These services support you in maximizing the benefits from your AC drive investment. Danfoss DrivePro upgrade services delegate an expert to replace the software or parts during the service time of your units so that your drive always remains in service and is kept up to date. Other assistance measures included in these services are on-site evaluation, recommendations for enhancement, and updates about the latest upgrade plans.
DrivePro preventive maintenance services: You need not worry about taking preventative action as the DrivePro preventive maintenance services are there for your rescue. With this end-to-end lifecycle service, you get a maintenance plan and the applicable budget once the audit of your installation is completed. Based on your selected plan, our technical experts carry out the maintenance activities for your facilities.
Conclusion
With Danfoss DrivePro services, you can optimize your AC drive performance for best-in-class process uptime that too from the first start-up point of your drive. After the installation of Danfoss Drives, you are provided with extra support so that you get the best of your drive applications. Along with the end-to-end life cycle service of DrivePro, you also get an opportunity to benefit your business through access to specialized training and state-of-the-art expert knowledge.
Danfoss DrivePro services are end-to-end solutions for all your drive-related issues and are customized as per your requirement and delivered by experts. You can also use the Danfoss DrivePro app to access all the lifecycle services, find your nearest service partner, raise the service requests, and register all your AC drives with Danfoss for continuous monitoring and support.
Don't miss the chance, do check out the best-rated Danfoss DrivePro services today and register for the simple, quick, reliable, and continuous end-to-end support from Danfoss DrivePro.