The Plate Technology of Heat Exchanger - any heavy industry manufacturer can rely on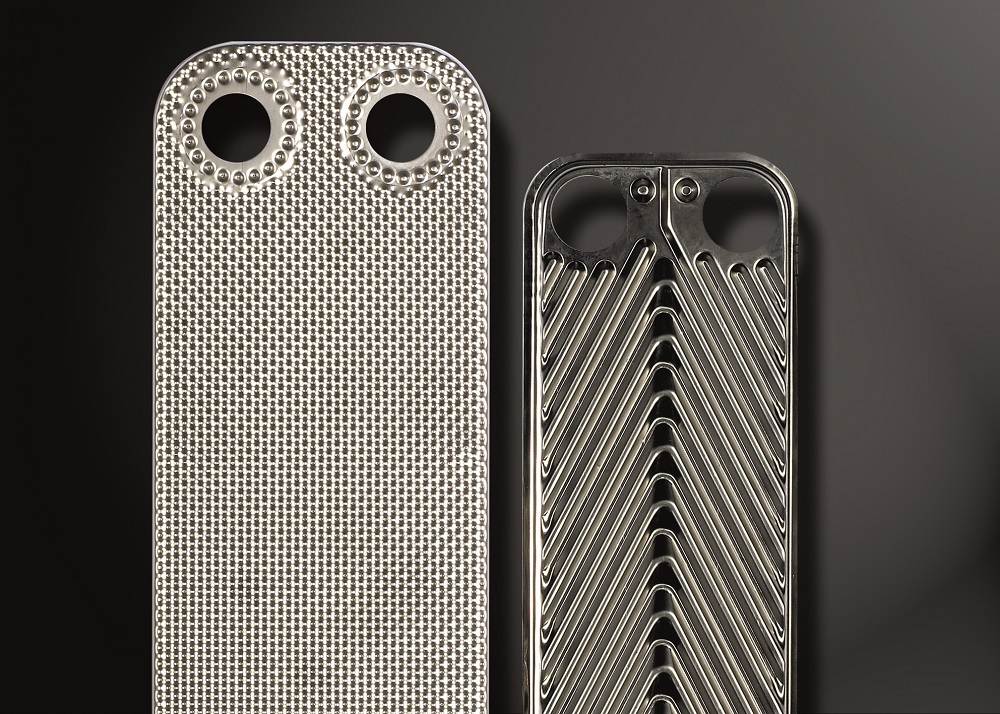 Introduction
Danfoss plate heat exchangers are top-of-the-line products that can be customized entirely based on your specific application requirements. Using Danfoss technical expertise, the heat exchangers can perfectly complement your system's individual thermal requirements. Furthermore, the Danfoss heat exchanger technology holds the top position in the plate heat exchanger solutions.
With Danfoss gasketed plate heat exchangers, micro plate heat exchangers, and semi-welded plate heat exchangers, you get an opportunity to benefit from world-class features. The unmatched performance, reliable functions, seamless installation solutions, service-friendliness, and best-in-class features that complement the high thermal efficiency and performance of your HVAC systems.
Three plate pattern technology that heavy industry manufacturers can depend on:
1)    Danfoss Micro-Plate
Danfoss heat exchangers with the advanced Micro-Plate technology feature next-generation efficiency and world-class performance, which help you in getting the best functionality from your district heating and cooling systems. These plates have an innovative design with a unique pattern that supports them to lower the pressure drop and enhances the heat transfer mechanism. Danfoss heat exchangers are the best fit for almost all district heating and cooling applications. Danfoss Micro Plate technology complements all your system requirements, whether it's large temperature variation, variable or constant pressure, or an untreated water supply.
Advantages offered by Danfoss Micro Plate technology:
●      The Danfoss micro plate pattern technology is employed in the gasketed plate heat exchangers, and brazed plate heat exchangers for refrigeration are innovated to be high-performing and cost-effective options for district energy applications.
●      The individually tailored heat exchanger uses variation in size, numbers, and dimple placement, to assist the optimal heat transfer and least pressure drop.
●      The high efficiency and extended lifespan help reduce waste, eventually resulting in cost savings and a lowering carbon footprint.
●      Micro Plate technology makes the best use of the surface area by assisting the even flow of water. This process helps in distributing and mixing the mediums for enhanced heat transfer.
2)    Danfoss Free Flow plates
The Free Flow technology-based plate heat exchangers feature deep and wide channels that provide sufficient area for seamless flow of the hard-to-handle media; this guarantees careful treatment of the output products, eventually leading to sustainable quality improvements. Owing to the single line contact between the plates, if long and sticky particles also flow through these channels, they do not get stuck or clog the heat exchanger.
The heat exchanges based on Free Flow technology are designed keeping the fouling factor in mind. This is the reason they are best suited for media that have a chance to cause fouling. They also feature efficient heat transfer at ideal flow conditions, due to which less cleaning is required, thus giving extended operational uptime.
Advantages offered by Danfoss Free Flow plate technology:
●      This technology certifies an uninterrupted flow as it has deep channels and the least contact points between the plates. The large plate gaps are fabricated to seamlessly handle different media that may result in fouling and clogs in the conventional heat exchangers.
●      The plate heat exchangers are designed with an asymmetric pattern that easily adjusts to the significant flow rate difference-based applications.
●      Regardless of media viscosity, you get to benefit from long-lasting performance uptime with no need for cleaning and no clogging due to particulate contents.
3)    Danfoss D-plate technology
Danfoss's vast technical expertise in heat transfer technology has brought about stark modifications to the conventional Fishbone plates, leading to industry-first innovations in the domain of plate heat exchangers. The Danfoss D-plate technology has helped maximize the product uptime and the best-in-class performance. This has led to the complete transformation of the plate heat exchanger technology with advanced technical solutions.
Unique features offered by Danfoss D-plate technology:
●      D-plate technology has brought up the thermal performance of the plate heat exchangers by around 10% w.r.t. to conventional plate designs.
●      The plate heat exchangers designed using this technology are 25% thinner compared to conventional plates of a comparable pressure range.
●      Diagonal reinforcements are fabricated using cost-effective yet durable glass-reinforced composite materials to enhance strength.
●      The Danfoss' patented D-lock gasket system is user-friendly, which supports snaping the gasket with the D-lock sockets and maintains the system's position.
Conclusion:
Using the widest range of industry-first and most innovative range of compact heat exchangers for multiple applications in the heavy industry sector, you can also join hands in the Danfoss' journey to create sustainable, green, and highly energy efficient technology solutions. The widest range of Danfoss technology solutions includes brazed plate heat exchangers for refrigeration, semi-welded plate heat exchanger, and gasketed plate heat exchangers for HVAC applications and heat transfer systems. The compact design of the plate heat exchangers leads to almost 30% less weight, and 20% reduced refrigerant charge, thus enhancing the overall energy and system efficiency. Don't miss the chance to get the best energy efficiency out of your heart exchangers, do check out the Danfoss plate heat exchanger solutions today.