ETS Colibri: 9 reasons to choose ETS Colibri® valves for maximum flexibility and dependability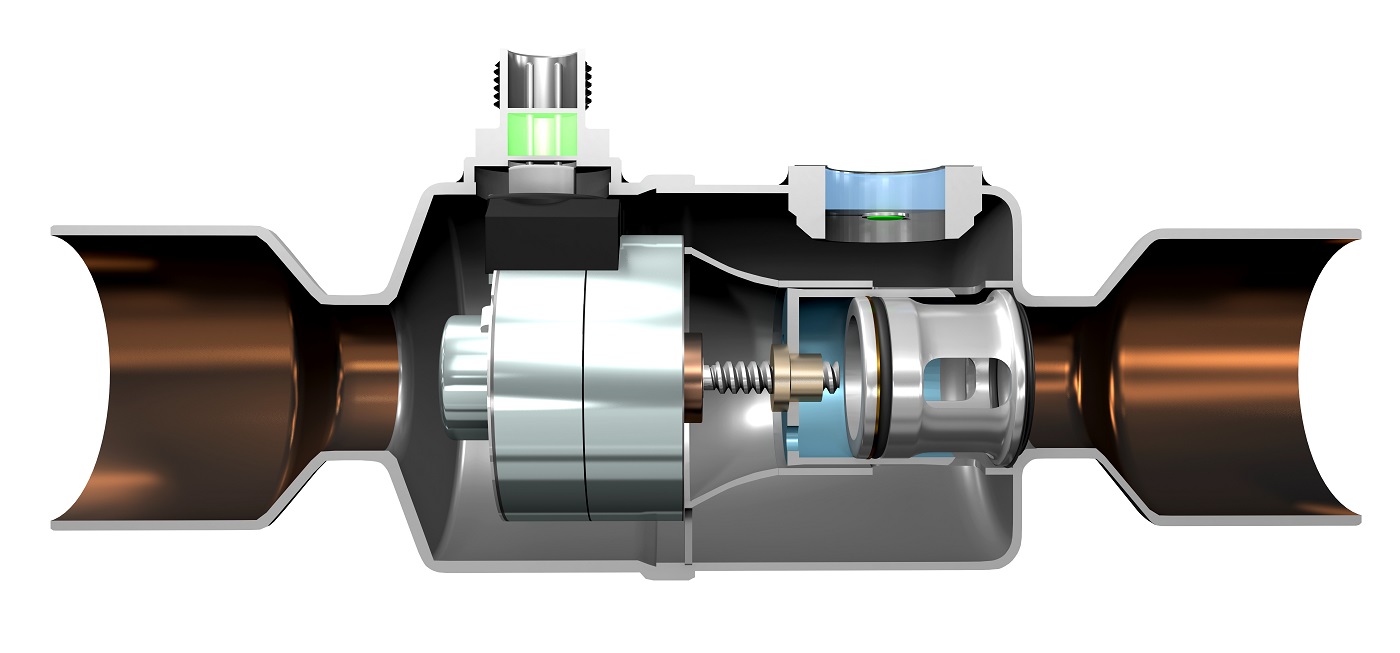 Introduction
ETS Colibri valves are the most uniquely designed electric expansion valves that can be employed for best-in-class heat pumps, air-conditioning, and refrigeration systems. ETS Colibri is the outcome of Danfoss' passion and dedication to engineering. ETS Colibri valves have been devised to target uncompromised quality with best-in-class performance. The major focus lies on energy efficiency, which is why Danfoss always emphasizes the utmost attention to its customers' requirements.
ETS Colibri valves have been innovated to carry out accurate liquid injection into evaporators for the efficient functioning of heat pumps, air-conditioning, and refrigeration applications. The advanced Colibri valves are best suited for oil-free operations like the Danfoss Turbocor oil-free compressor systems. With its unique design, the Danfoss Colibri range can also be employed as suction-modulating valves in various applications such as food retailing and transportation.
 Highlights of the unique functionalities offered by Danfoss ETS Colibri valves: -
●      ETS Colibri valves are 3 three times faster and can be driven from the fully closed state in less than just 4 seconds.
●      These innovative valves are four times lighter due to their unique and compact design. Therefore, no additional supports are required in the system to evade tubing cracks which can be caused due to vibration.
●      Colibri valves are innovatively designed and can be fitted anywhere in the system. These valves are crafted employing the in-line valve and hermetic design, which is driven using stepper motor technology.
●      The high working pressure of 50 bars ensures the compatibility of the valves with the widest range of refrigerants.
●      The futuristic Hermetic design provides uncompromised integration of the internal components with fewer leak points in the system, resulting in reduced refrigerant loss potential and less maintenance throughout the service life.
●      The linear opening and closing characteristics enable simplified control schemes to carry out faster software development. The reaction time is highly swift, due to which, during the start-up stage, there are low chances of compressor starvation.
Nine reasons to choose Danfoss' ETS Colibri valves for maximum flexibility, efficiency, and dependability              
1. Stainless steel valve body: Highly durable stainless steel valve body can easily withstand higher pressure, resulting in increased Maximum Working Pressure (MWP). This functionality makes the Colibri valves best suited for a wide range of air conditioning applications, heat pumps, and refrigeration applications. The stainless-steel body also safeguards the resistance to your hydronic systems' internal and external corrosion.
2. M12 electrical connectors: To make your systems more versatile, Danfoss' ETS Colibri valves are compatible with a wide range of electric control solutions from Danfoss and various other manufacturers.
3. Unique sight glass with moisture indicator: The sight glass-based design helps in the seamless confirmation of appropriate valve operations. During the system diagnostic processes, the issues can be swiftly resolved with this feature. The sight glass also helps to determine the refrigerant flow direction of the system easily.
4. Balanced cage assembly: This assembly guarantees the flow is uniform and the bi-flow performance capabilities can be repeated. The balanced cage assembly helps in withstanding higher Maximum Working Pressure Differential (MOPD), which is essential for applications viz. reversible heat pumps functioning using R410A.
5. Solenoid tight closing features: These features protect the compressor from liquid migration during instances of system stand-still.
6. Direct-driven slider advantages: The driven slider ensures the superheat is precisely controlled in all possible operating conditions.
7. Feature envisaged by stepper motors: The stepper motors ensure that the flow control is precise. Their functioning ensures that the design is kept simple and there are fewer opportunities for system failures, ultimately resulting in higher reliability.
8. Laser welded joints: The joints are welded using lasers to guarantee 100% leakproof functioning, and the risk of external leakage is reduced to the minimum levels.
9. Bi-metal connector advantages: The ETS Colibri is fabricated using stainless steel from the outside with copper inside. This brazing alloying of copper with a stainless-steel body ensures faster installation time. Furthermore, this assembly disregards the need for wet wrapping the valve thus, the risk of valve damage owing to overheating during installation is reduced to a large extent.
Conclusion
Danfoss, with its astonishing heritage of more than 30 years in designing and manufacturing electric expansion valves, has come up with remarkable innovations in the form of ETS Colibri valves. Danfoss has dedicated all its experience and technical expertise to crafting and perfecting its valve range, thus providing its customers with the most reliable, feature-rich, and innovative valve, the ETS Colibri valves. The perfectly designed valve can be employed to save time and capital in advanced chillers and heat pumps in order to make your air conditioning systems highly competitive.