Danfoss Industrial refrigeration Solutions for maintaining precise temperature and operational efficiency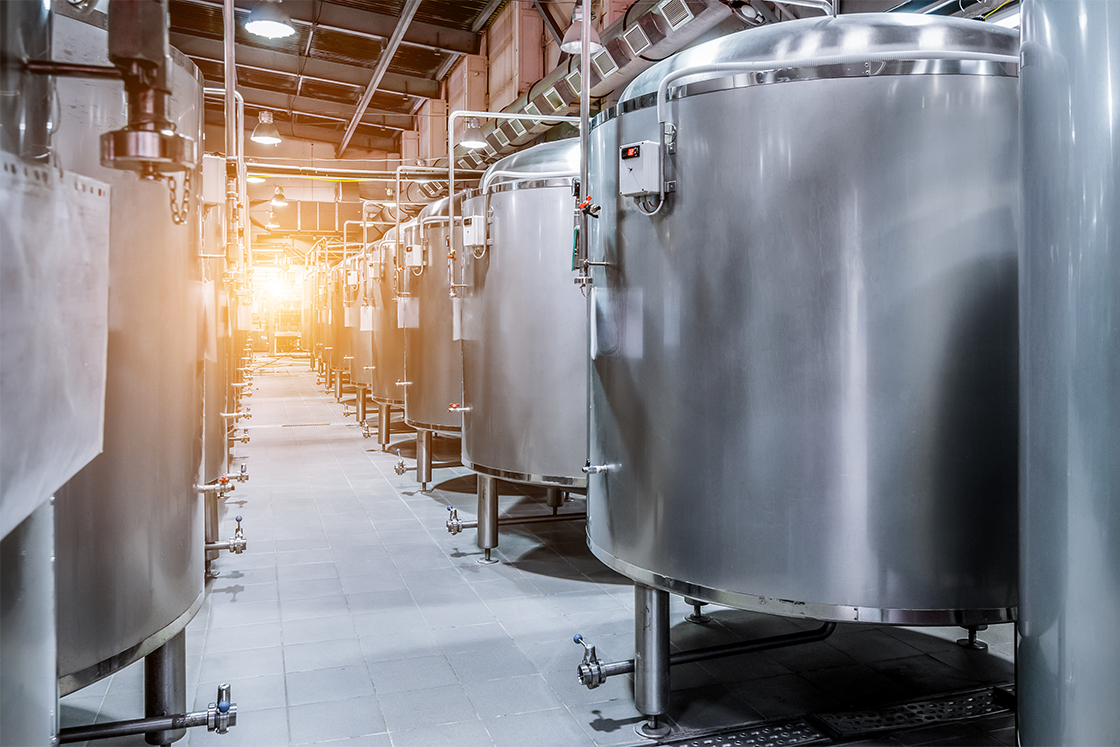 Introduction
Industrial refrigeration plays a significant and dynamically increasing role in the growth of the global economy through its contributions to the healthcare, food storage and environmental sectors. Industrial refrigeration solutions employ equipment and accessories to remove heat from wide-ranging processes to achieve the optimum temperature. Multiple technologies are employed in industrial refrigeration based on the required temperature difference, the scale of production, and the cooling accuracy of the products or facilities. The diverse industries like cold chain facilities, pharmaceuticals, and medical and commercial facilities have achieved world-class developments owing to the advancements in industrial refrigeration systems.
Danfoss industrial refrigeration solutions, provide reliable and highly efficient refrigeration systems with precise temperature control. Danfoss industrial refrigeration solutions are premeditated to deliver the lowest total cost of ownership while maintaining near-zero downtime for the storage facilities, warehouse, and food-processing plants.
Danfoss, through its best-in-class technology solutions, provides advanced, most innovative and a wide range of components for industrial refrigeration. Danfoss is undoubtedly your one-stop solution for providing industrial refrigeration solutions, where you can seamlessly design or redesign your facilities. Danfoss technologies complement all your industrial cooling requirements, whether it's a manual system or a highly automated facility. The advanced online tools and dedicated & expert staff at Danfoss further enhance the efficiency of your industrial refrigeration facilities.
Danfoss's product range of advanced industrial refrigeration solutions consists of:
ICF Flexline Valves:
The Danfoss Flexline product range is known for its flexibility in industrial refrigeration solutions. This product range is innovated using the modular design concept due to which each product feature carries out multiple benefits, easing the selection, installation, and maintenance process.
The wide range of technological solutions consists of ICV Flexline valves that employ ICS pilot-operated controls; these valves operate on ICM motors which are based on the mechanism of a common valve body to provide outstanding flexibility. Danfoss' modular technology facilitates the manufacturing of valves that support energy savings and reduce downtime. All the valves are designed to withstand the maximum working pressure of 52 bar and show brilliant efficiency in handling CO₂ and other high-pressure refrigerants.
Solenoid Valves:
The range of the solenoid valve includes the ICLX two-step solenoid valve, which functions as the pilot-operated servo valve and provides a highly flexible, safe, and convenient atmosphere for the installation, operation, and servicing functions. The advantage of the ICS pilot-operated servo valve is its quick and simple installation owing to its highly compact design and lightweight qualities. The next in the range is the ICSH dual-position solenoid valve, capable of a safer and gradual opening of the hot gas flow, which is further transmitted to the evaporator. These solenoid valves feature an additional safety configuration to reduce the possibility of hydraulic shocks in the industrial refrigeration system.
Gas Detection Units:
The advanced Danfoss gas detectors function on an intelligent platform offering a seamless user interface. The Danfoss gas detectors have a wide range of applicability ranging from basic to heavy-duty models, which are equipped with technologically advanced sensors to complement the application process, specific refrigerant, and safety features of your industrial refrigeration system. The Danfoss portfolio of gas detectors facilitates your compliance with various Indian and international standards and provides all-around safety and handy use case features.
Plate Heat Exchangers:
The Danfoss heat exchanger solution integrates the new semi-welded plate heat exchanger along with the Danfoss valves and controls system, which finds excellent usability in the industrial refrigeration system. Danfoss's semi-welded heat exchanger portfolio has some of the best safety features and provides excellent heat transfer functions along with seamless handling and maintenance.
Danfoss' plate heat exchanger is equipped with reinforced gasket systems that feature best-in-class sealing functionality and reduce the chances of gasket blow-out. These plate heat exchangers have a futuristic proven and certified design that has been arrived at through various mechanical and lifetime testing. The thermal performance of these heat exchangers has been proven and verified in high-capacity industrial refrigeration systems.
Air Purger:
The Intelligent Purging System (IPS), innovated by Danfoss, is a self-contained, automatic operating unit that supports the removal of non-condensable gasses in a safe and highly energy-efficient manner. The IPS technology creates an optimum refrigeration capacity that enhances the efficiency of your refrigeration facility, thus supporting the facility in achieving maximum system performance.
Danfoss' intelligent purger system is an advanced, one-of-its-kind air purger solution that can take care of up to 8 purge points. The systems feature automatic purging capabilities, which react immediately against the non-condensable gasses in the refrigeration system, eventually improving the system efficiency and enhancing overall safety. Air purgers' highly compact plug & play design, supports quick and easy installation and saves installation space, ultimately reducing the overall cost.
Conclusion
Since technology advancement and innovation have always been the main focus at Danfoss, the solutions offered by Danfoss are the latest in refrigeration technology. Danfoss is one of the market leaders in the global refrigeration business; we develop and supply the best-in-class products for the most advanced and environmentally-friendly facilities. With its most comprehensive range of solutions curated for industrial refrigeration systems, Danfoss's product portfolio contains all types of valves and compressors in refrigeration systems. This portfolio reduces the complexity of establishment and optimizes the project deliveries.