Commercial Building: Urban Efficiency and its impact on reducing carbon emissions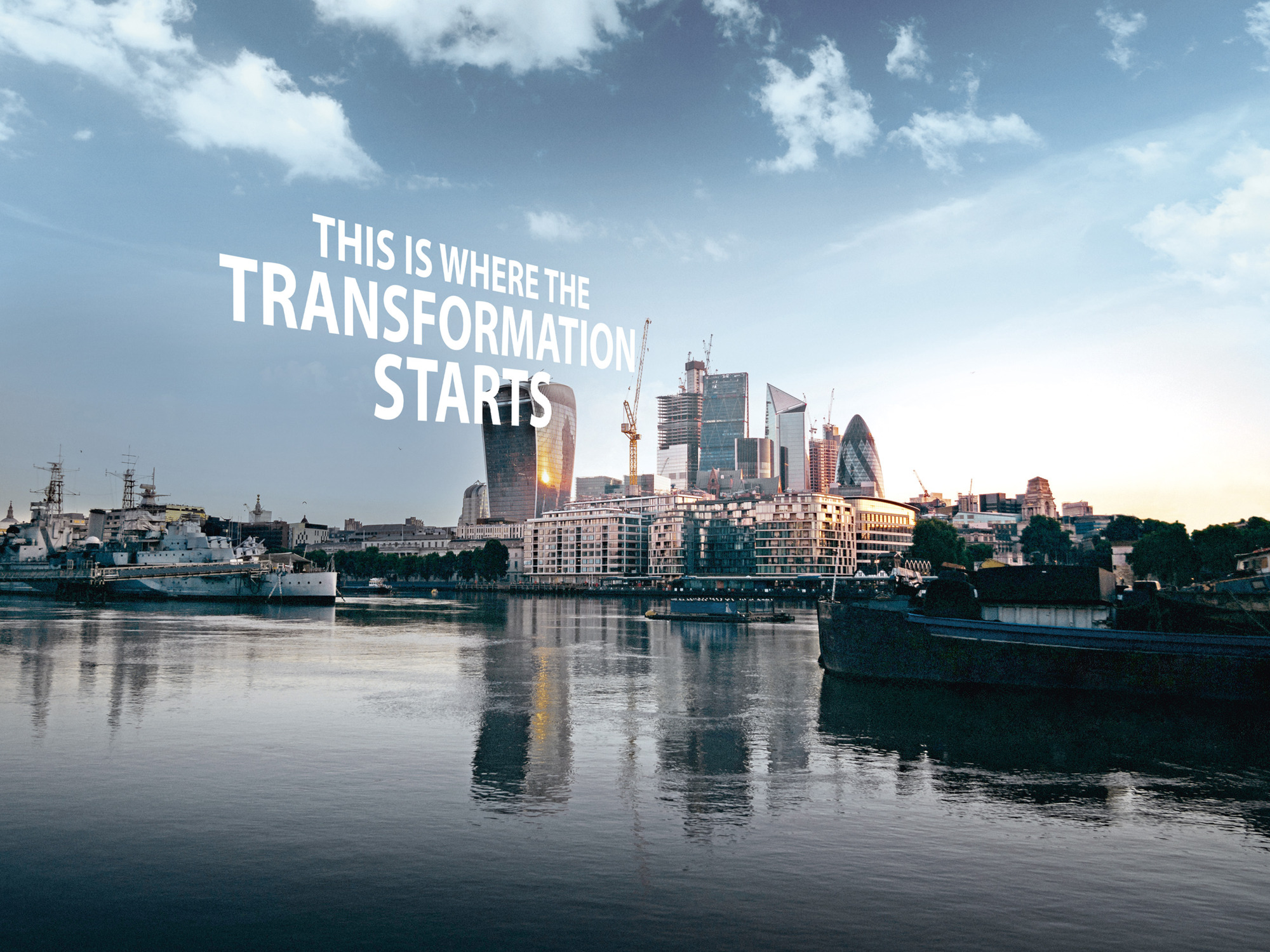 Introduction
The UN has estimated that by the year 2050, the world's population will increase to around 9.8 billion, and more than 70% of them will be living in cities. It's notable that the world's cities occupy just 3% of the Earth's land, but these cities account for almost two-thirds of the world's energy demand and contribute to 70% of global greenhouse gas emissions. The advantages of cities which set forth the targets for urban efficiency are that they have the highest density of facilities and integrated infrastructure. This integration provides a unique opportunity to carry out cost-effective, technology-driven innovation and, in this way, exploit the synergies between the various sectors to create a highly efficient energy system and, in turn, reduce carbon footprint.
In order to keep global warming below 1.5 degrees, we would require massive changes. Danfoss can help you in this transformation by realizing the full potential of district energy systems which in turn reduces carbon footprint. For heating and cooling, our building's modern district energy networks have proven to be efficient, greener, and more intelligent than ever, thus contributing towards reducing carbon emissions.
Best-in-class methods to carry our urban efficiency: -
●      Owing to the innovations of smart technology that is used to optimize energy flows. Smart technologies enable the energy systems to tap into new energy sources like recycling the surplus heat from energy-intensive industries, like supermarkets and data centres. This surplus heat can be sent to the sources where it's needed to target urban efficiency.
●      To target urban efficiency, sustainable sources can be used to deliver chilled water, which can further help cool residential buildings, offices, and shopping malls.
●      By practising energy storage, the city energy network can target to balance the fluctuations from solar and wind-based energy sources.
●      There is high potential for smart energy systems where the building's power is connected to the heating and cooling grids, and AI technologies can be used to predict and optimize the comfort needs of the city.
Employing these innovative methods integrated with Danfoss technological solutions, we can create clean cities, reduce carbon footprint and achieve the ambitious targets of climate change where the CO2-neutral cities join the transformation for urban efficiency.
Wide range of Danfoss solutions with proven urban efficiency
Danfoss Drives' EC+ concept: Air handling units, when equipped with Danfoss innovative technologies like VLT HVAC Drive FC 102, can lead to a unique combination of technical requirements transformed with sustainable building design. These innovative combinations can lead to energy savings of almost 20% in AHU operations. This EC+ concept allows designers of the ventilation system to combine the VLT HVAC Drive with the most efficient axial fan along with a permanent magnet motor for achieving overall system efficiency.
Advanced district heating systems: Since heating and cooling account for almost 55% of the global energy consumption of buildings. However, the present energy generation methods are 75% dependent on fossil fuels as a source of energy. Therefore, District heating systems incorporating Danfoss's innovative technologies can help substantially reduce carbon emissions. To target urban efficiency and reduce the carbon footprint, investments in both renewable energy and energy efficiency are essential in order to proceed with the goals of the energy transition.
Smart HVAC control solutions: The list consists of a host of intelligent Danfoss control solutions; for example, for the control functionality and hydronic balance, the Danfoss AB-QM can be employed. Danfoss ChangeOver6 6-way valves can be employed to supply the climate panels with either chiller or heated water in a way targeting to reduce carbon footprint. To enhance the connectivity and HVAC data exchange with the Building Management Systems (BMS), the Danfoss NovoCon S can be the perfect solution.
Conclusion
Cities require ambitious targets for energy efficiency, sector integration, and electrification to achieve the Paris Agreement goals. Danfoss is the pioneer in engineering solutions that enable people to utilize the world's resources in smarter ways; in this way, Danfoss helps in driving the sustainable transformation of tomorrow. Danfoss features the best-in-class standards for innovation, quality, and reliability in its technological solutions. The Danfoss innovative technologies can help you target urban efficiency with its dedicated solutions for energy-efficient heating and cooling of buildings, comprising district energy applications for balancing the futuristic electricity systems.