ACREX Hall of Fame
ACREX Hall of Fame is a industry benchmark instituted by Danfoss India and ISHRAE. The objective is to recognize and celebrate iconic HVAC&R projects that are setting global benchmarks in energy efficiency and sustainability. 
Towering Efficiencies - ACREX Hall of Fame
This showcase mankind's efforts to do good for the nature and its' children - to enable sustainable living, to reduce pollution, to revive damages and to restore environment friendly practices for the generations to come. An inspiration for every architect, builder, innovator - to go beyond established norms.
2019 finalists of ACREX Hall of Fame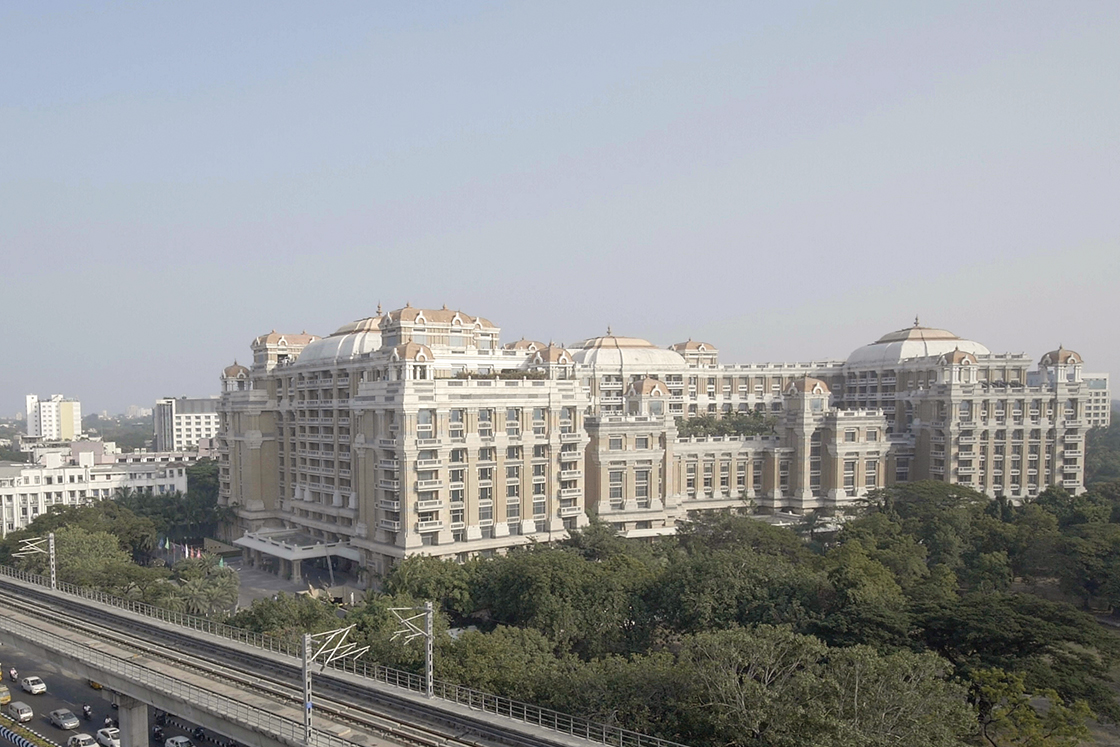 ITC Grand Chola, Chennai
Hartman LOOP™ chiller optimization system provides integrated load management leading to 15% energy
savings. Variable Frequency Drives optimize energy consumed across chillers, pumps, cooling towers and
Air Handling Units. 
Sustainability initiatives
71% electrical energy is from renewable sources
100% wastewater recycled by Sewage Treatment Plant based on Sequential Batch Reactor System
Pioneers in using Heat Pumps within the hospitality sector
Bio-diesel for boilers in lieu of conventional diesel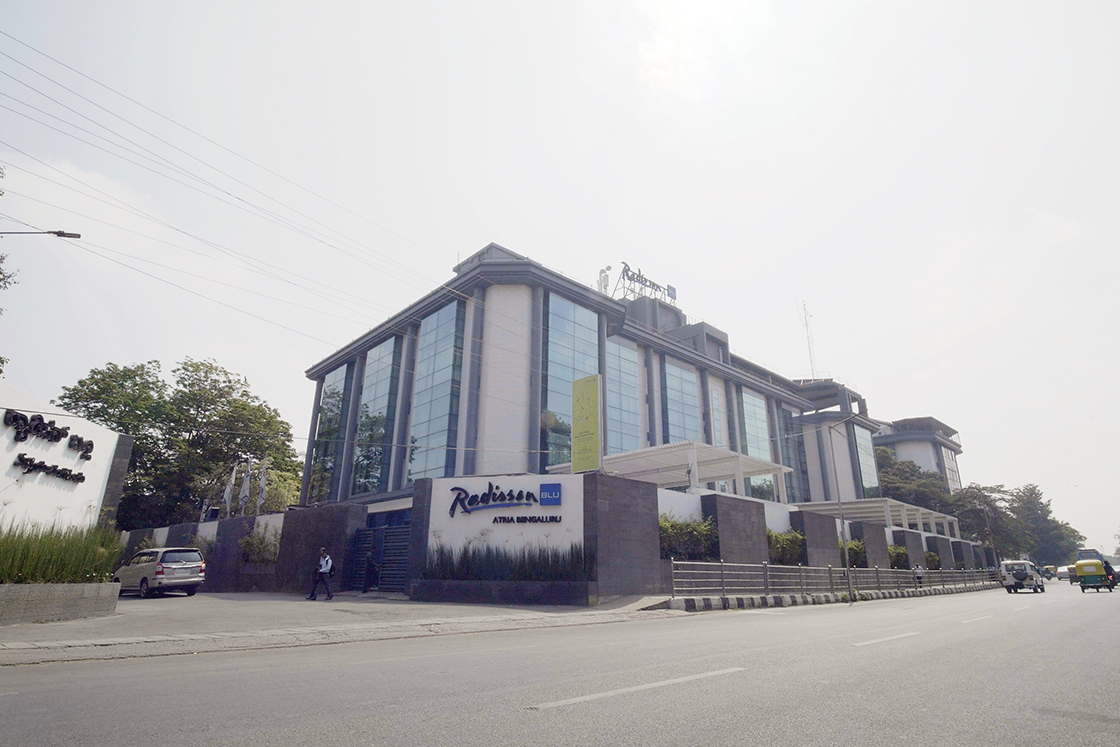 Radisson Blu Atria, Bengaluru
Installed Turbocor® Oil-free Chillers instead of conventional Chillers that has led to an energy saving of 39%. All Air Handling Units, Fan Coil Units and Cooling Towers run on direct drive system reducing energy loss.
Variable Frequency Drives are installed on Pumps, Air Handling Units and Cooling Towers.
Sustainability initiatives 
80 tons of chilled water produced through heat pumps used for HVAC system
20% fuel savings by employing Agnisumukh gas burners over conventional burners
2.4 MW of power produced through photo-electric power generation unit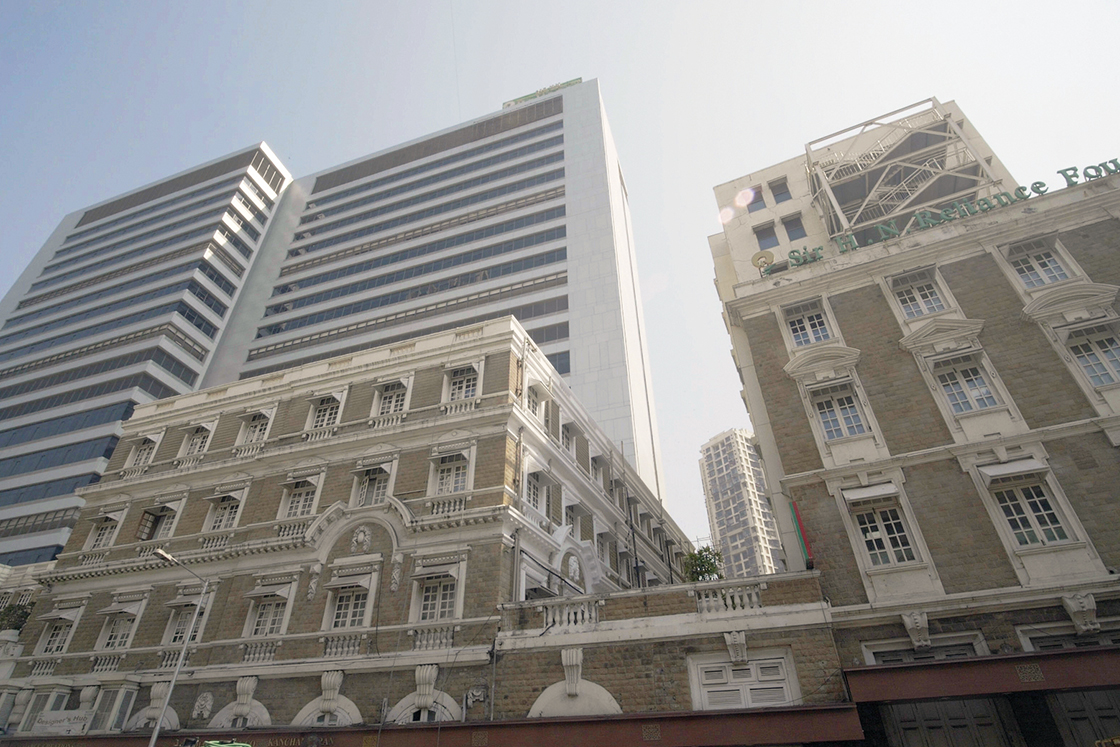 Sir H N Reliance Foundation Hospital & Research Centre, Mumbai
The building is installed with high efficiency aircooled chillers instead of water-cooled chillers with a specific energy consumption of 1.13 ikW/TR. Two large centralized Air Handling Units in lieu of individual Air Handling Units have led to an energy saving of
around 15%.
Sustainable initiatives 
1/3rd power consumption over electric system due to refrigeration based hot water generation system
100-120 KL of wastewater processed everyday by the Sewage Treatment Plant
All Air Handling Units are equipped with high efficiency MERV14 filters and Operation Theaters with HAPA filters
Avasa Hotels, Hyderabad
Chillers installed with Variable Frequency Drives optimize energy consumption leading to annual
savings of 2 lakh units. Variable Frequency Drives on Kitchen Exhausts and Fresh Air Blowers coupled with
demand based control system reduce energy footprint by 10,000 units per month.
Sustainability initiatives  
50% less energy consumption for lighting systems with the use of LED lighting
Rs.3 lakhs per annum saved by installation of Heat Recovery Wheels
Rs.7-8 lakhs per annum saved due to the installation of Heat Pumps instead of conventional boilers
250 KL capacity Sewage Treatment Plant catering to tertiary applications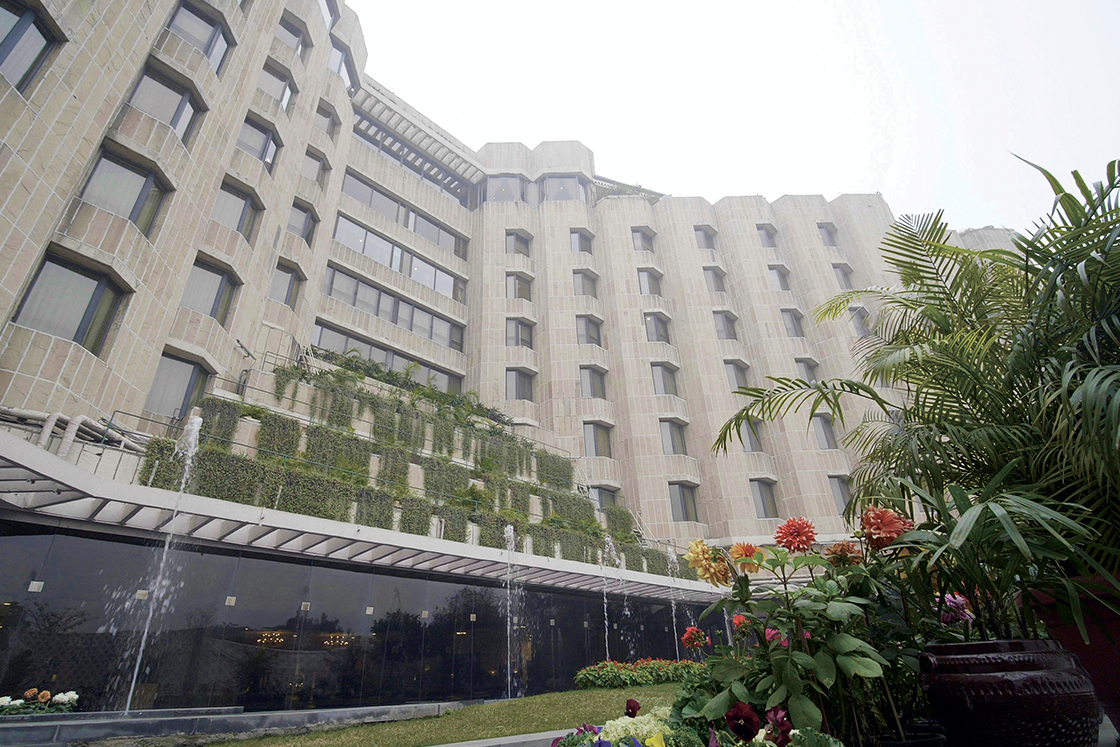 ITC Maurya, New Delhi
The chillers equipped with a tube cleaning system enable efficient heat transfer. Variable Frequency Drives installed on Chillers, Pumps, Air Handling Units, Cooling Towers and Water Pumps leading to an energy saving of 8-12%. Efficiency of heat transfer is accentuated with the use of nano-fluid embedded chilled water.
Sustainability initiatives  
1st hotel globally to install solar concentrators for hot water and steam requirements
100% of the rainwater harvested coupled with a Sewage Treatment Plant based on membrane bioreactor technology
Shuniya Aqua - Inhouse filtered drinking water that has traveled 'Zero' km
State-of-the-art air quality monitoring system to oversee PM 2.5, PM 10, NOx, SOx, Co2 and VOCs
2018 Finalists - ACREX Hall of Fame
Reliance Corporate IT Park, Mumbai 
TSI Wawerock, Hyderabad 
Infosys SDB-11, Pune
GAIL Jubilee Tower, Noida 
DLF Mall of India, Noida 
Deenanath Mangeshkar Hospital, Pune 
2017 Finalists - ACREX Hall of Fame
JW Marriott, Mumbai Sahar 
Paharpur Business Centre, Delhi 
Ramanujan IT City, Chennai 
Infosys EC-53 (M&C Building), Bangalore 
CEPT University, Ahmedabad 
RBEI, Coimbatore 
Indira Parayavaran Bhawan, Delhi 
IGate Global (now Capgemini), Pune
ITO Metro Station, Delhi 
IDC - 2, Reliance Corporate Park, Navi Mumbai 
2016 Finalists - ACREX Hall of Fame
Mandi House Metro Station, New Delhi 
ISB Campus, Hyderabad 
Chhatrapati Shivaji International Airport, Mumbai 
Avani Riverside Mall, Howrah 
Advant Navis IT Park, Noida 
Inductess in ACREX Hall of Fame

2019: ITC Grand Chola, Chennai

2018: Reliance Corporate IT Park, Mumbai

2017: Infosys EC-53 Building, Bengaluru

2016: Chhatrapati Shivaji International Airport, Mumbai

Exemplar Edifices : Blueprint for a sustainable future
Buildings in India consume close to 40% of the nation's total energy today. We spend more than 80% of our life indoors in buildings. Thus, energy conservation in buildings becomes a cornerstone of any sustainable development strategy and efforts. Further, more than 40% of the energy consumed in a building is by the building HVAC system.  Danfoss & CEPT Research and Development Foundation
(CRDF) have partnered to bring together this compendium will be a source of inspiration, and provide guiding principles and valuable insights to stakeholders in the industry in making their future projects greener and more energy efficient