Find spare parts for industrial refrigeration applications
Update: The Danfoss IR app is now known as Spare Parts and is available as part of our Refrigerant Slider app. You can access complete Spare Parts functionality by downloading the latest version of Refrigerant Slider for free.  
 
Download Refrigerant Slider to access Spare Parts functionality.
Click here to access the browser version
About Spare Parts
With the Spare Parts app, you can access the Danfoss spare parts and service kit catalogue right from your smartphone. The app contains a wide range of components for industrial refrigeration applications, such as valves, strainers, pressure switches, and sensors.
Finding the right spare part kit is easy. A streamlined interface help you navigate different product categories and types to find the right one. Once there, you can view images, illustrations, data sheets, and documentation to see which parts are included and their specifications, as well as the kit's code number.
To place an order, simply build a spare parts list right in the app and then email it to your wholesaler, so everything is ready for pickup and payment when you arrive.
The Spare Parts app can be toggled into online and offline mode. Go offline to download product information for use in remote locations and without an internet signal. Switch back to online mode to ensure you always have the most up-to-date catalog information (online is the default setting).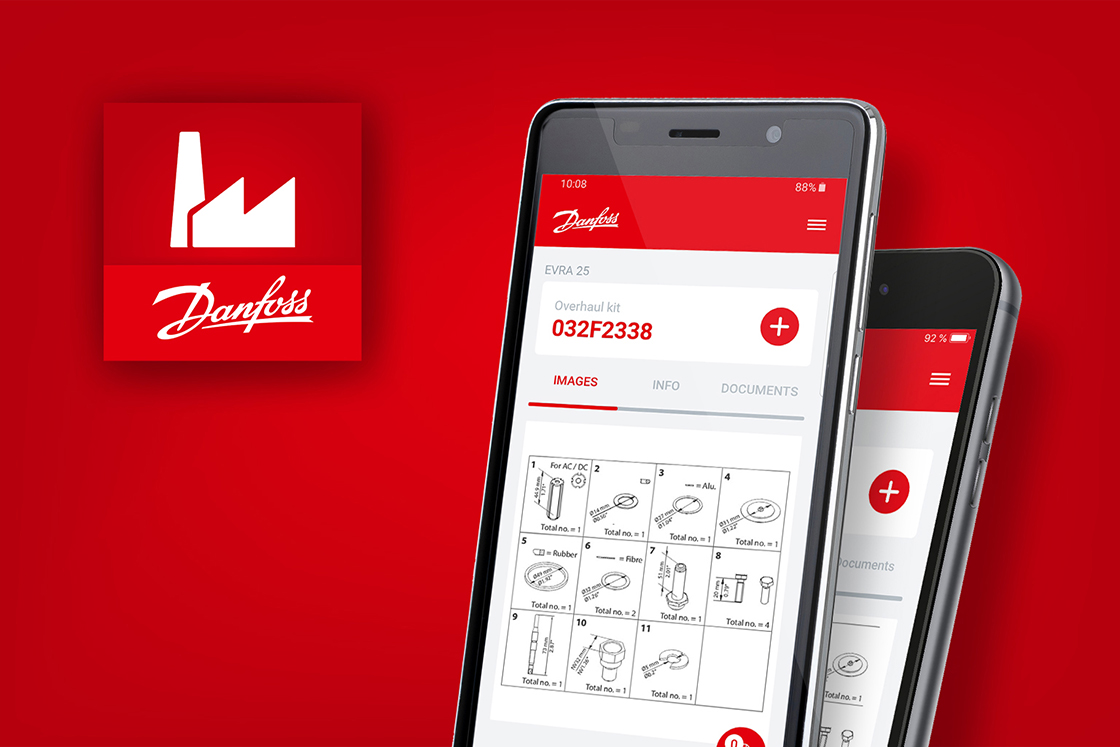 Try the web version
The spare parts app is also available in a web version, enabling you to use it straight from your browser.
Disclaimer
Terms and Conditions apply for use of the app.