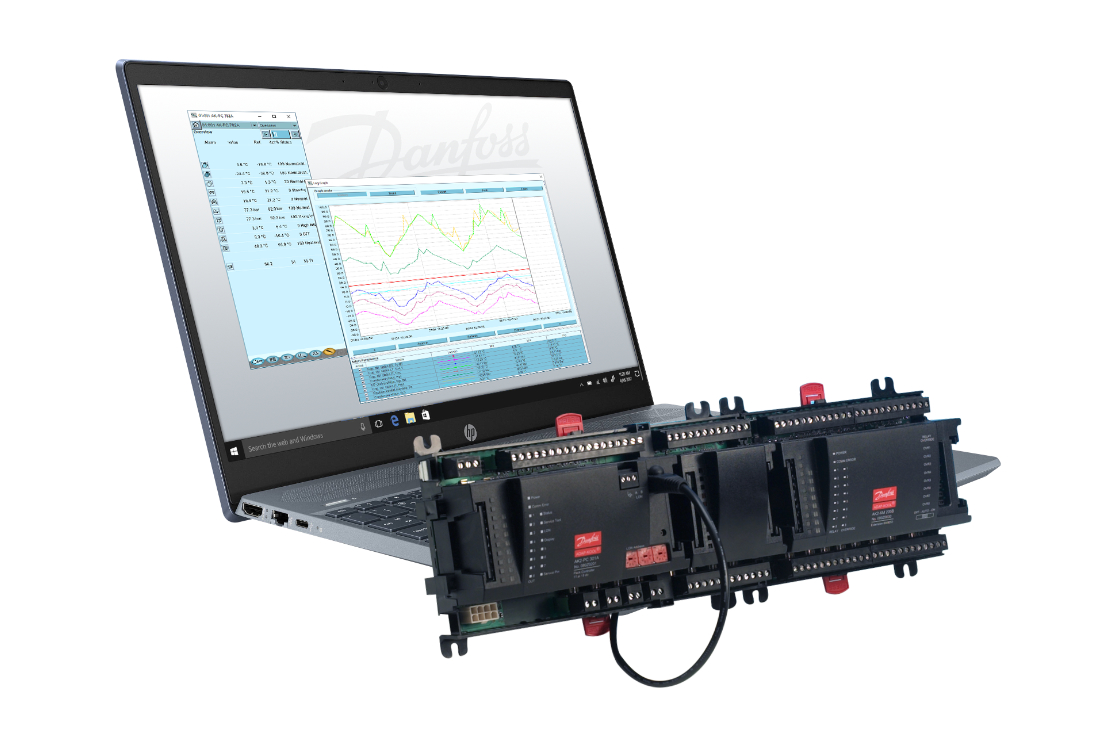 AK-ST 500
AK-ST 500 is a software application specifically designed to support ADAP-KOOL® controllers during commissioning, configuration, and service.
Please use the links below to download the latest AK-ST 500 software application.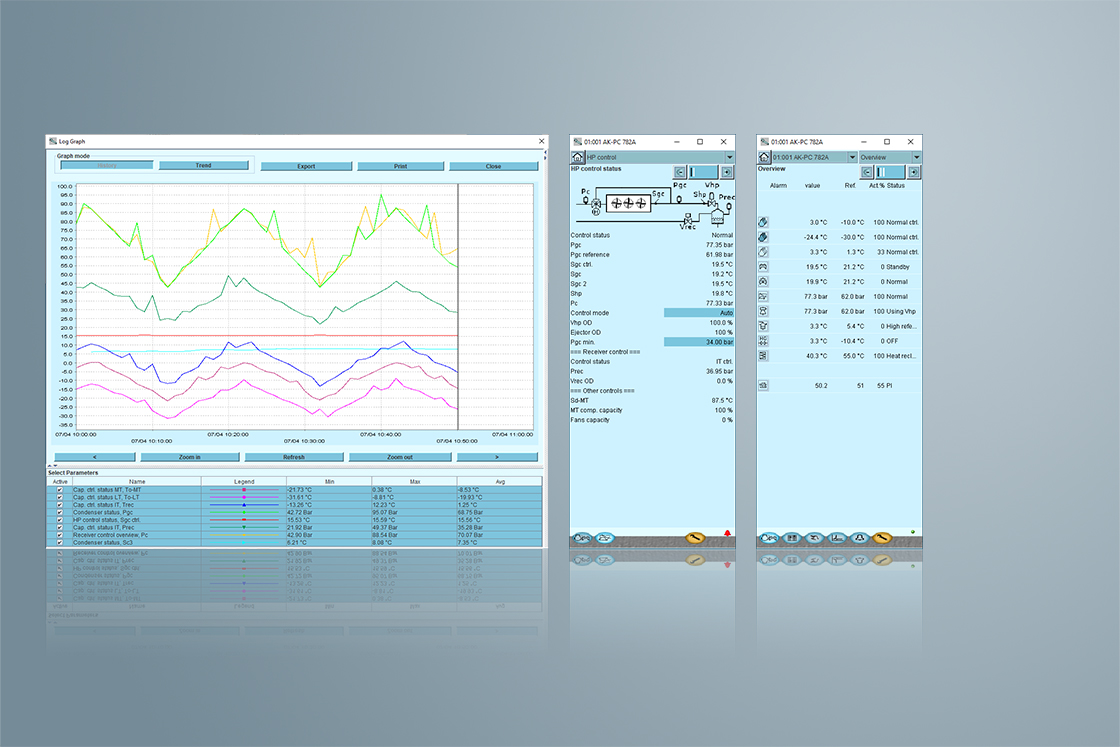 Download AK-ST 500 software application (v4.10)
AK-ST 500 features:
I/O configuration
Parameter configurations
Alarms management
Start-up monitoring
Logs
Master control functions setup
Full overview of system performance
User Guide:
Make sure to download the user guide for the AK-ST 500, which will give an introduction on the possibilities offered to you by AK-ST 500.
The aim of the guide is to explain the navigation principles on a general level to Danfoss ADAP-KOOL® controllers. An in-depth description of individual functions and applications is provided by dedicated documents for the respective products.
Once you have read this document, you will be able to exploit the full benefit of AK-ST 500 as a control and service tool in your refrigerating plant.
Coming soon...
Coming soon...
Download driver for AK-ST 500 to access AK controllers with USB interface