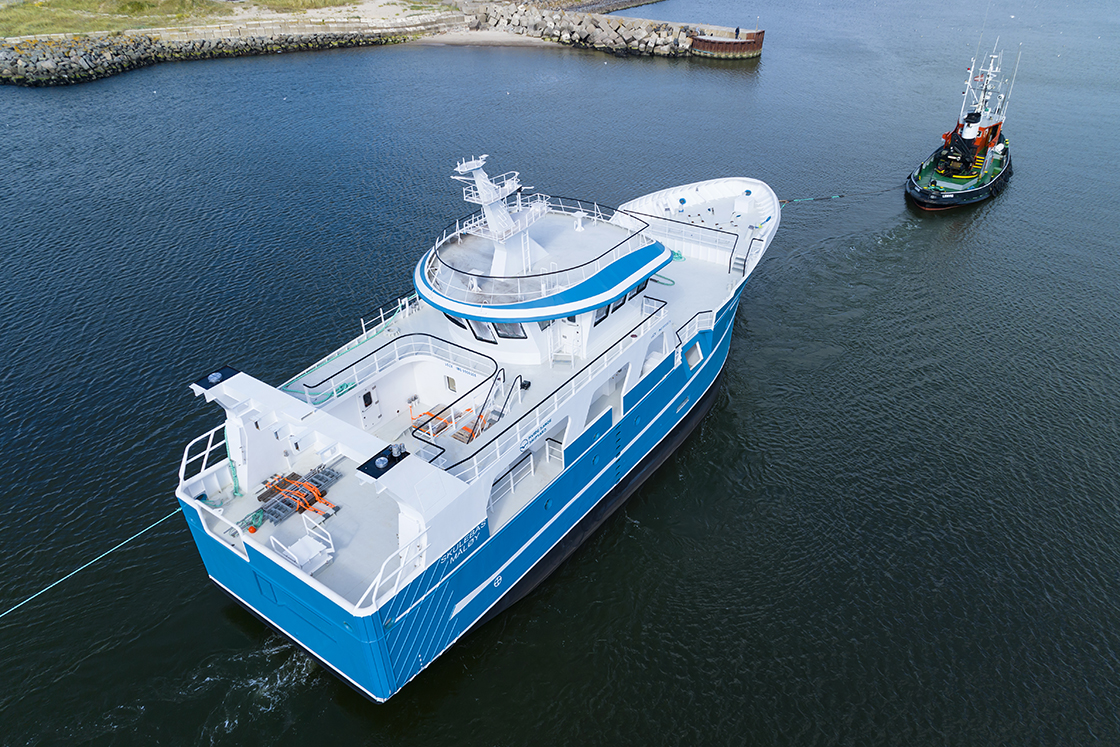 NORWAY: The Norwegian fishing industry is steering toward a greener future in response to port demands for reduced diesel generator usage. This transformation also involves educating and inspiring the next generation of fishermen to embrace electrified vessel construction for an eco-friendlier industry.
So, in December 2021, as Hvide Sande Shipyard in Denmark was entrusted to build a new training ship for Måløy Fishing School in Norway, their partner Vest-El committed to creating a vessel tailored to modern fishing practices. Today, thanks to Danfoss'  VACON® NXP System Drive, the new Skulebas training vessel runs on hybrid propulsion, and the students enjoy practical training in hybrid solutions on a contemporary vessel.
Discover how the Danfoss VACON® NXP power converter lowers diesel consumption, while also enabling precise monitoring on the modern fishery training ship, Skulebas.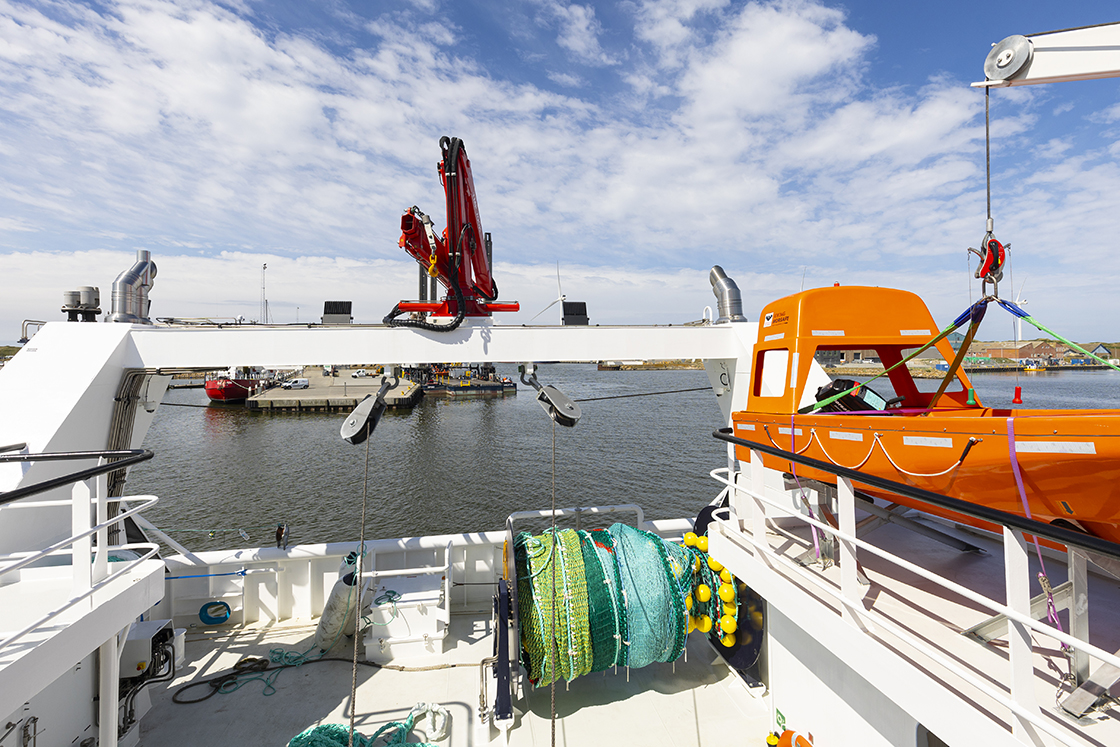 The challenge:  Training fishermen in hybrid systems
The shipping industry is transforming significantly, driven by the International Maritime Organization's (IMO) goal to reduce greenhouse gas emissions in shipping. The IMO target is to lower these emissions by at least 50% in 2050, compared to 2008 levels. This places immense pressure on shipbuilders to decarbonize practices and set sails for greener waters.
In the case of the new vessel Skulebas, the objective was to future-proof the vessel by reducing diesel consumption, while also ensuring it met the rigorous demands of the fishing industry. With fish to catch and store alongside accommodation of 20 people, the vessel runs round-the-clock, leaving no leeway for downtime.
Additionally, while its predecessor vessel fished with lines and nets only, the aim for the new vessel was that it could also trawl and flyshoot. These fishing techniques demand more thrust from the propeller, and precision in monitoring, speed, and navigation – no matter the weather and operating conditions. To address these requirements for both performance and sustainability, Danfoss Drives' team collaborated with the maritime contractor Vest-El to develop a hybrid-driven vessel capable of handling these demands.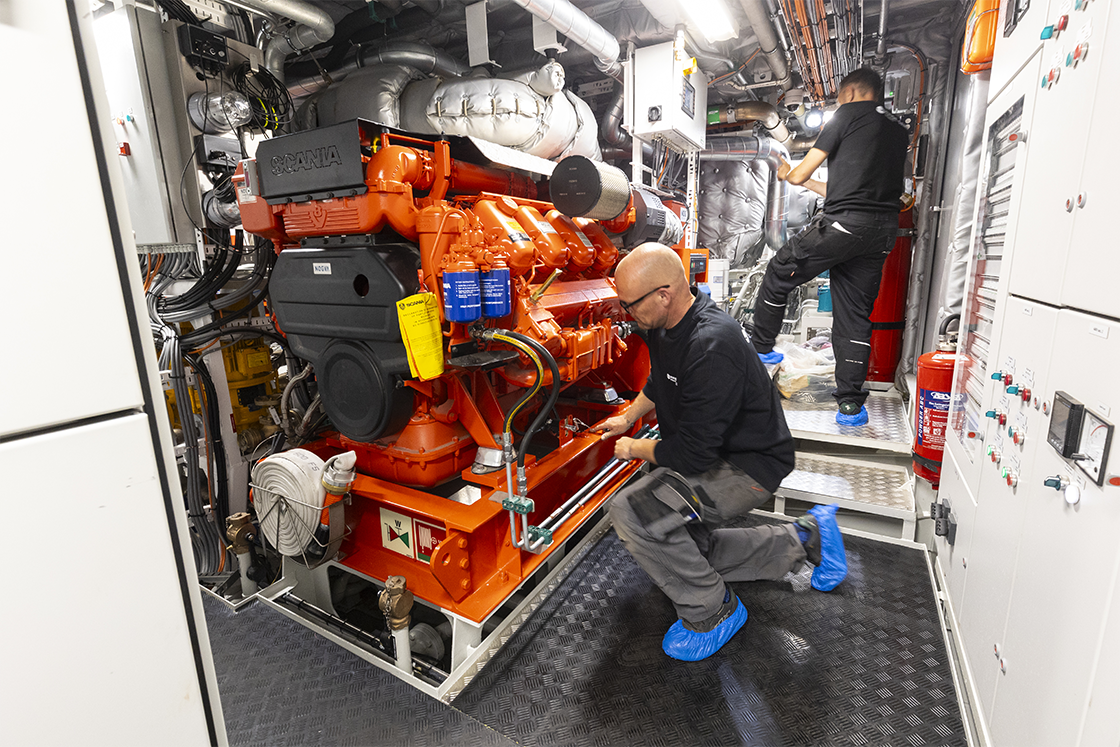 The solution: Danfoss power converter
The VACON® NXP System Drive is a comprehensive line of AC/DC converters for heavy industry needs where constant operation is essential. Components like busbar systems and power devices are separated into individual compartments to contain issues and prevent widespread failures, ultimately reducing cost over lifetime, and maintenance costs.
Having previously collaborated with Hvide Sande Shipyard, Danfoss understood their unique requirements and previously successful solutions. Based on standard VACON® NXP hardware, Danfoss and Vest-El tailored a solution for the new Skulebas ship, ensuring it would meet industry demands.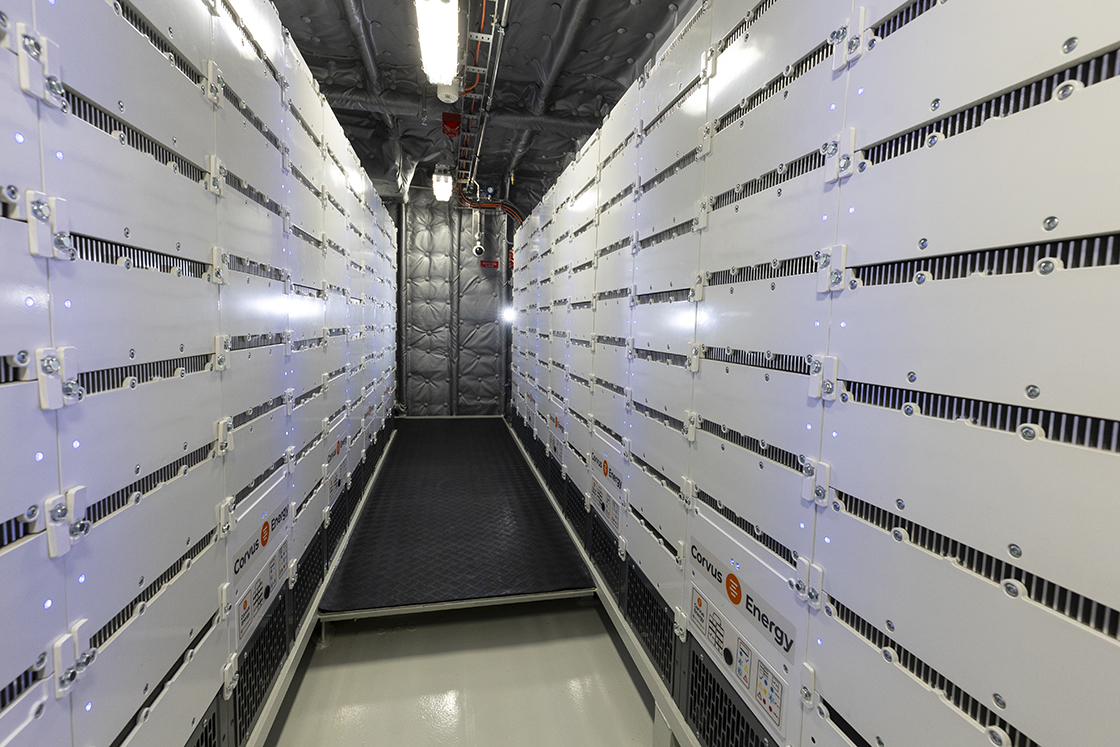 The new NB 153 Skulebas is a 35-meter training ship equipped with the latest advanced machinery and monitoring fishing systems built for navigation and safety training. All the systems on board are centered around electrified solutions.
Danfoss power conversion enables a hybrid system with two 600 kW electric motors running the propellers, driven by two diesel generators, and supported by a 1 MW battery bank. Peak shaving optimizes fuel consumption.
To ensure endurance and seamless project execution, the hybrid systems underwent rigorous testing, with up to 90% of testing completed before installation. By June 2023, the new ship was fully equipped and ready to embark on its upcoming adventures.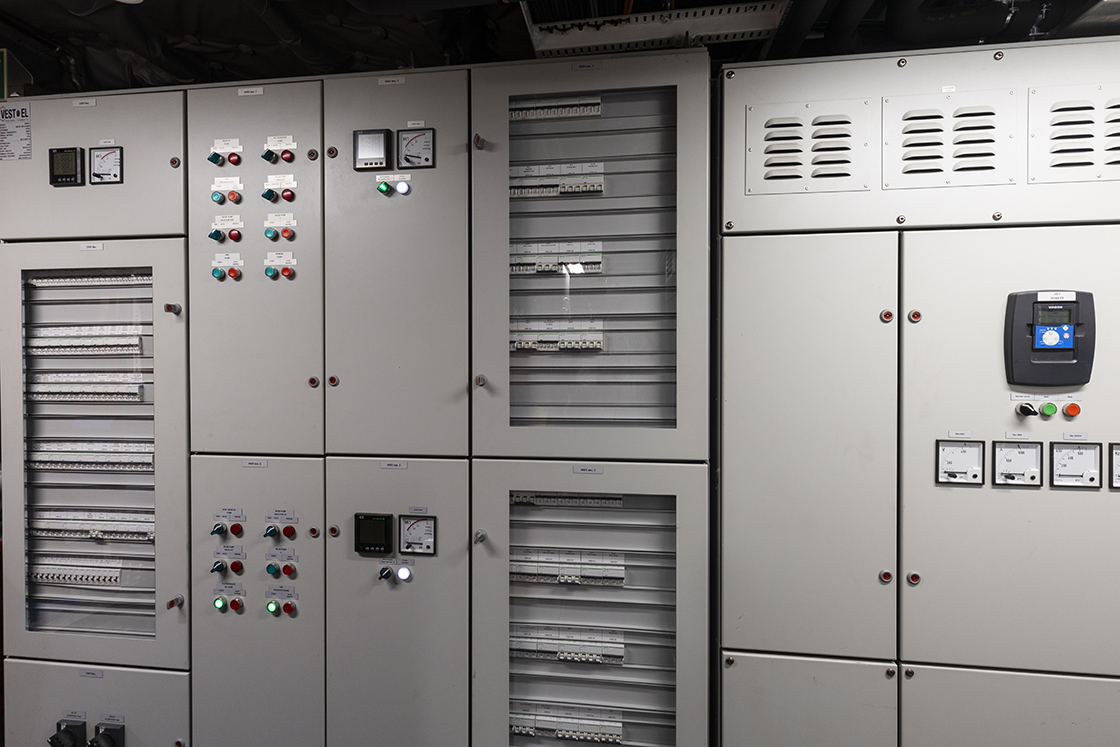 Benefits of VACON® NXP System Drive
Maintenance savings and optimized cash flow with modules delivered closer to operation start due to the short set-up time
Cost-effective standardized solution
Quick setup and maintenance thanks to modular design and pull-out features
Minimal downtime with readily available spare parts
Dedicated testing time to ensure seamless project execution
The outcome: Less CO2 emission
With Danfoss power conversion on board, the new Skulebas vessel gains several benefits. The hybrid solution provides the flexibility to employ diesel power only when necessary, resulting in a reduction of carbon dioxide emissions and the release of harmful minerals like sulfur. Plus, minimizing diesel emissions also improves air quality aboard the vessel and in port.
Finally, this technology elevates the precision and stability of steering and speed control, ultimately boosting operational efficiency. Coupled with reduced noise levels, these enhancements improve the working environment for students and crew members.
In an industry facing numerous challenges, introducing hybrid propulsion eliminates at least one of them. The benefits are not only in improved vessel performance, but also in emission reduction: projected as 213 tpa CO2.
Danfoss products installed in this project
Coming soon...
Coming soon...