Variable speed guarantees reliable production and comfort in factory
Honeywell's key automobile material project in Chongqing has been in operation since 2011. Located in Yufu Industrial Park, Liangjiang New Area, Chongqing, the factory occupies about 109 mu with an overall floorage around 27,000 square meters and total investment around RMB 0.5 billion. The plant mainly produces industrial application friction materials for automobiles, railways, and mechanical equipment.
Both the comfortable air conditioning in workshops and reliable process cooling for precision machine tool are offered by magnetic-bearing and oil free chillers. Two Haier air conditioners LSBLX350/R4 (BP) are installed with the cooling capacity reaching 300 tons (1055kW) each. Every unit is equipped with two Danfoss Turbocor™ magnetic bearing compressors TT400. As a centennial transnational company which is dedicated to research, development, and production in energy conservation, environmental protection, and safety fields for the long term, Honeywell defined two requirements for air-conditioning system bid. First, units should satisfy both comfortable air-conditioning and reliable process cooling in the plant. Second, units must possess excellent environmental protection and energy-saving performance.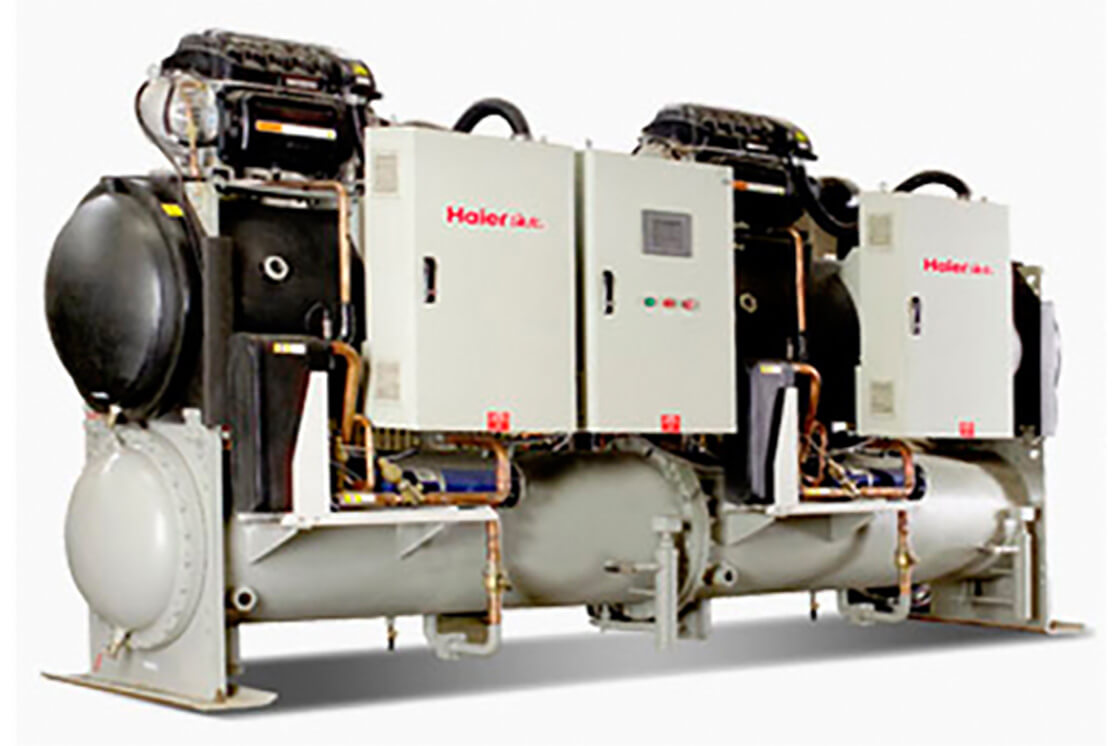 Comfortable air conditioning in workshops also has the same requirements for units due to factors including plant structures: the spread out area, large storey height bad heat retaining property of periphery structure and high power of production equipment. Thus, the cooling requirements increase sharply. 
A reference in the process cooling applications Danfoss Turbocor™ variable speed compressor adopts magnetic bearings instead of traditional oiling bearings and enables the chillers to keep effective operation and realize 100% oil-free without energy efficiency losses associated to oil circulation. The integrated inverter technology of compressors makes the Ch-IPLV of the chiller to reach as high as 11.5. With the powerful unit "heart", Haier chillers thoroughly solved the difficulties of low temperature cooling and high-temperature water discharge on the basis of abandoning unit lubricating oil and system oil-way maintenance. Units can operate stably all year around and discharge water at 20 degrees without secondary heat transfer. The system is simple and reliable, saving energy by as high as 50% for the plant compared to "traditional" screw chillers. Owing to its saved electric charge, stable and reliable operation for years, it has become the benchmark of magnetic bearing technology in process cooling applications.
Danfoss Turbocor technology Brochure