Taiwan-based Kuen Ling Refrigerating Machinery Corporation began using Danfoss electronic expansion valves in its water chiller units in 2010. Within five months, the company was using Danfoss expansion valves for their entire range of chillers.
Taiwan-based Kuen Ling Refrigeration Machinery Co manufactures, distributes and installs industrial air-conditioning and water chiller equipment. Already a Danfoss Turbocor and valve customer, Kuen Ling recently became interested in using Danfoss electronic expansion valves for its water chiller units.
However, the new electronic valves meant redesigning the chillers' control panels. But after a few more meetings and demonstrations, the high performance, multi-functional stepper-motor-equipped Danfoss ETS valve, combined with Danfoss' application knowledge, convinced Kuen Ling to incorporate the valves in its water chiller unit.
Stable and accurate control
One of the leading air conditioner and chiller suppliers in Taiwan, Kuen Ling uses the water chiller units in its industrial air conditioners. The company were previously using thermal expansion valves in its chillers, but with the ETS electronic expansion valve, the chiller needs only one valve to control processes that previously required two valves. The Danfoss ETS valve range not only offers a full capacity range from 12.5 RT to 400 RT, the valves also have a highly effective energy saving setting which gives optimum super heat control and maximum system stability.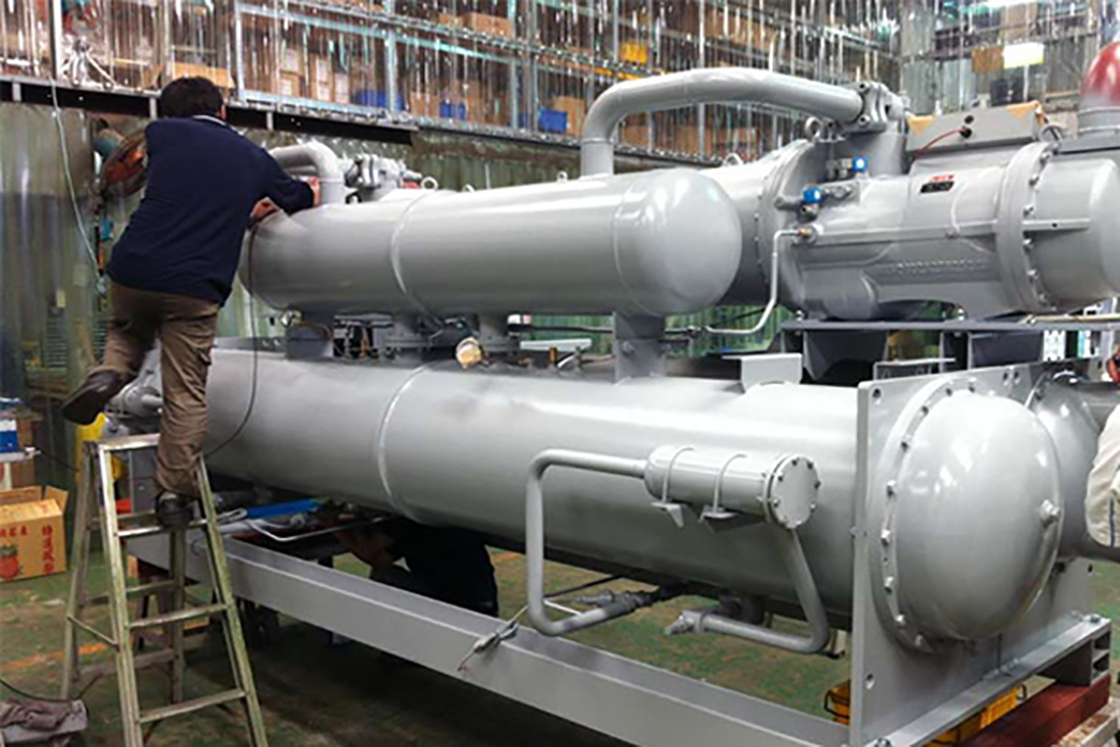 Easy to control, the ETS valves have an input signal to externally control the valve opening and an optional remote access provides control via a mobile phone. Simple to install, Kuen Ling staff spend less time on mounting the valves in the chiller. And with just one vendor supplying all electronic expansion valves, inventory, installation and maintenance costs are kept to a minimum.
But it wasn't just the ETS valves' performance that impressed the people at Kuen Ling. Danfoss staff also provided professional technical guidance and advice on how to get the best out of the Danfoss products during the whole redesign process. And Danfoss' online support makes it easy to find information such as instructions, as well as product and technical details 24/7.
Not only do Kuen Ling customers have more options for controlling their chiller systems, they also benefit from a chiller control system that costs less to run. Installing ETS valves on a 400RT chiller helped Kuen Ling reducing installation, maintenance and equipment costs by 700 USD. As a result of positive customer feedback and increased sales, Kuen Ling adapted the design of all its chillers in 2011 to Danfoss electronic expansion valves, and they are now fitted to the entire range of Kuen Ling chillers.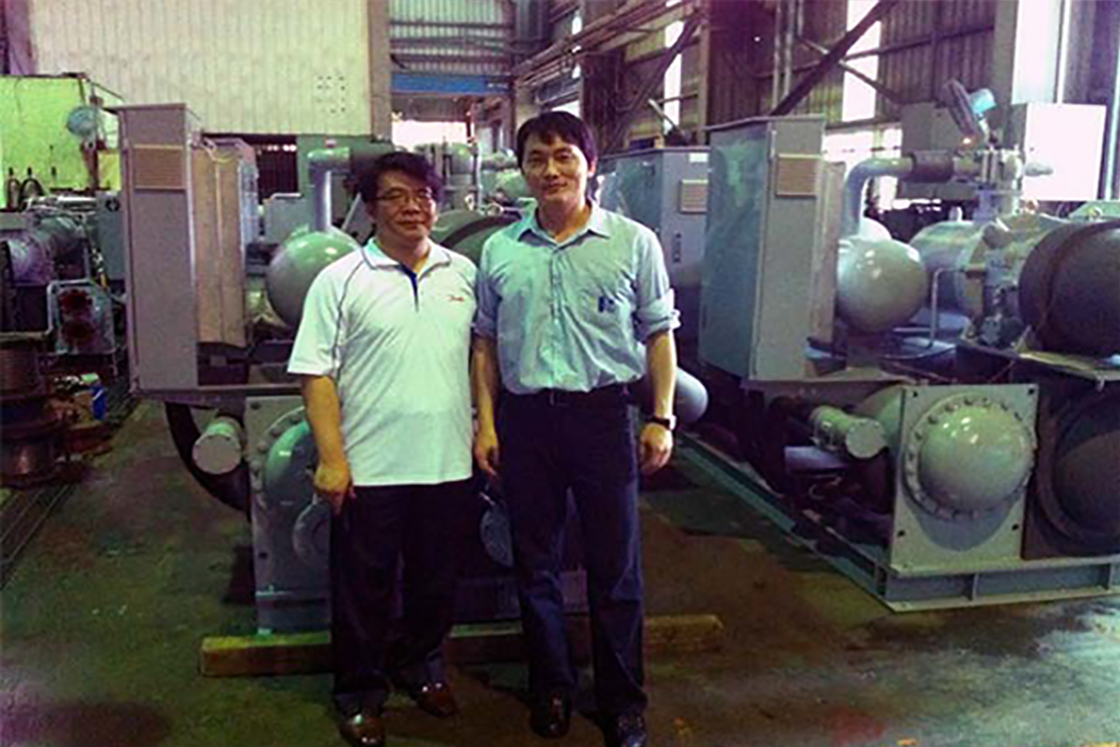 Danfoss Sales Manager Mr. Sam Tsai and Kuen-Ling Deputy Manager Mr. Dennis Fang in front of Kuen-Ling's 250RT chiller ready to be exported to Hong Kong