The new Alsik hotel in Southern Denmark sets a higher standard in energy-efficiency and is built to reach 76% CO₂-neutrality. A main contributor is the 900-kW chillers by Clint (a company of G.I. Industrial Holding) which features award-winning Danfoss Turbocor oil-free compressors.
Oil-free technology can save up to 40% energy and is operating with ultra-low Global Warming Potential (GWP) refrigerant HFO-1234ze.
As the largest four-star hotel in the German-Danish border region, and now Sonderborg's latest prominent landmark, the Alsik has been constructed in the former industrial port area, on the banks of the Alssund strait and the Flensburg Fjord.
The renowned Copenhagen firm, Henning Larsen Architects, designed the 70 metres high building of 24,800 square metres and 19 floors. Danish pension fund PFA and Bitten & Mads Clausen's Foundation, major shareholders of Danfoss, are supporting Alsik. Danfoss has supplied the hotel's energy-efficient technology. 
Sustainability was built into Alsik from the very start of construction. Intelligent control of all engineering plants, low energy cooling, reuse of surplus heat and reduced flow temperatures are just examples of what Danfoss does to help minimize Alsik's energy use and resulting environmental impact.
"In the construction of Alsik, Danfoss products are integrated as far as possible. The sustainable solutions are incorporated intelligently, so that the short-term focus does not harm the long term - and vice versa. Building sustainably is about prioritized options," says John Knudsen, Project Director for the Bitten and Mads Clausen's Foundation.
"For this specific project in Denmark, we proposed Turbocor and our Turboline chiller to reach the highest efficiency and the lowest GWP available in the market," says Francesco Fadigà, Technical Director, G.I. Industrial Holding SpA, and he adds : "The market is asking for lower environment impact in air conditioning. For this reason, we have invested a lot of resources in R&D, in a new lab facility and in the relationship with our partners such as Danfoss who has the widest portfolio and expertise for oil-free systems."
"The installation part is very easy and smooth, you simply calibrate the bearings and then you slowly start up," says Bjarne Knudsen, project leader at IM Køleteknik A/S. It was the first time he'd been involved in installing a solution like Turbocor, which consists of three Turbocor oil-free chillers.
Download this case study as PDF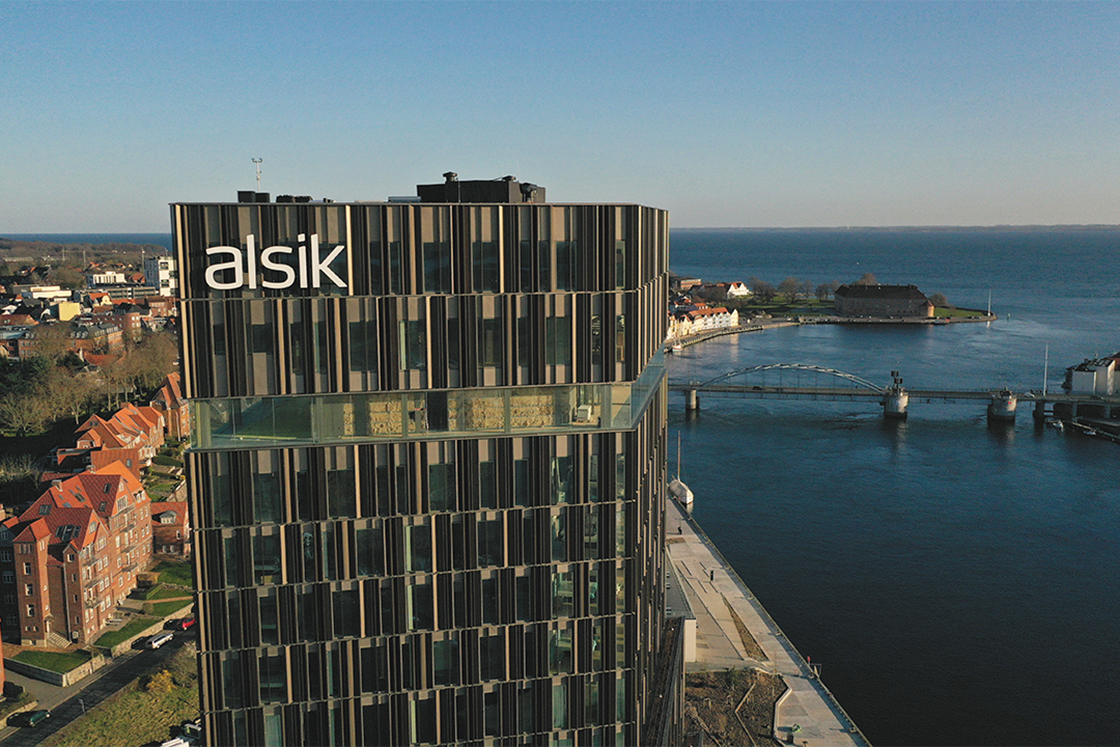 Watch video
Watch video on the new Alsik hotel in Southern Denmark sets a higher standard in energy-efficiency and is built to reach 76% CO₂-neutrality.
More about Turbocor technology