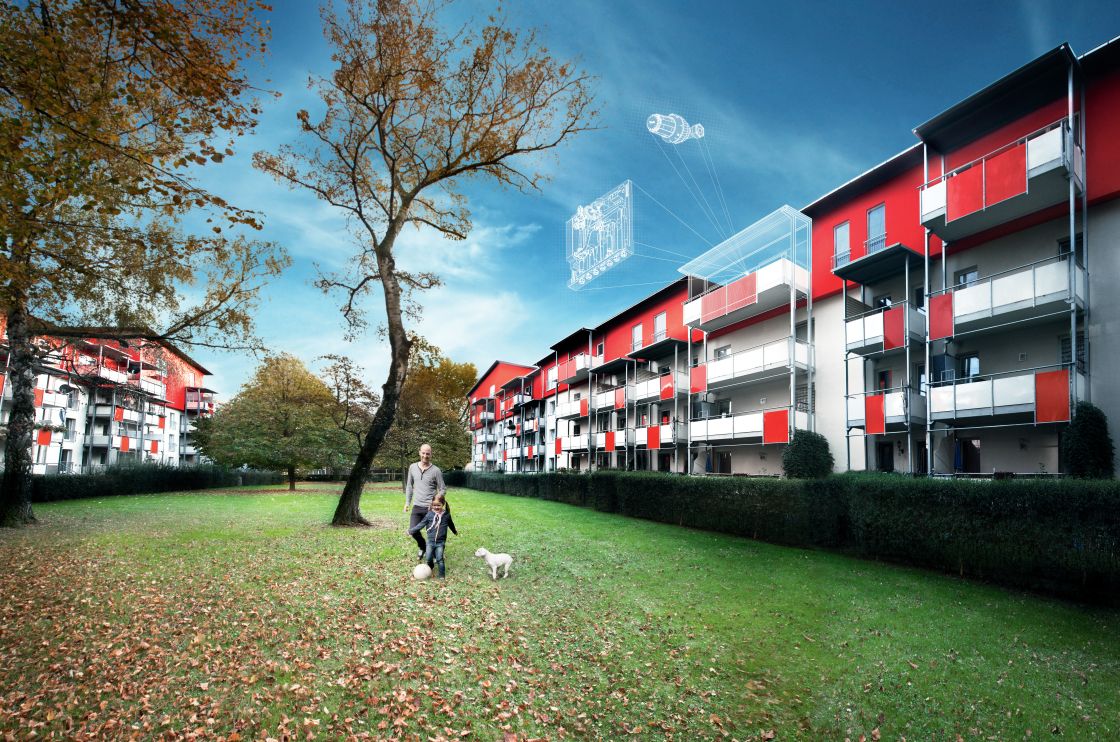 In the German Niehl suburb of Cologne, the old Ford residential complex has been completely renovated. While living standards have increased, demand for heating has declined by 94%. A heating concept from Danfoss has played an important part in this.
The three-story rows of houses in the complex were built in 1950/51 for the employees of the Ford plant. By 2009, they no longer met the latest standards, with the result that they were renovated and extensively modernized both in terms of architecture and energy.
Before the refurbishment, energy consumption in the buildings was approx. 290 kWh/m2/year. Following refurbishment, the buildings are now so well insulated and energy-efficient that energy consumption has been reduced to an average of 47 kWh/m2/year. 
Energy is supplied to the 264 apartments using calorific gas-fired boilers and solar panels. 60% of the water is heated using solar thermal collectors, which is fed into the local heating network and efficiently distributed to radiators in each apartment using Danfoss flat stations. Each apartment station also contains a fresh water system to heat the decentralized drinking water used in the kitchen and bathroom in a safe, hygienic way.
Furthermore, Danfoss radiator thermostats accurately control the heat supplied by the radiator.
Today, the reduction of energy wastage has resulted in higher rental income for the landlord, as well as lower heating bills for the residents.
More about: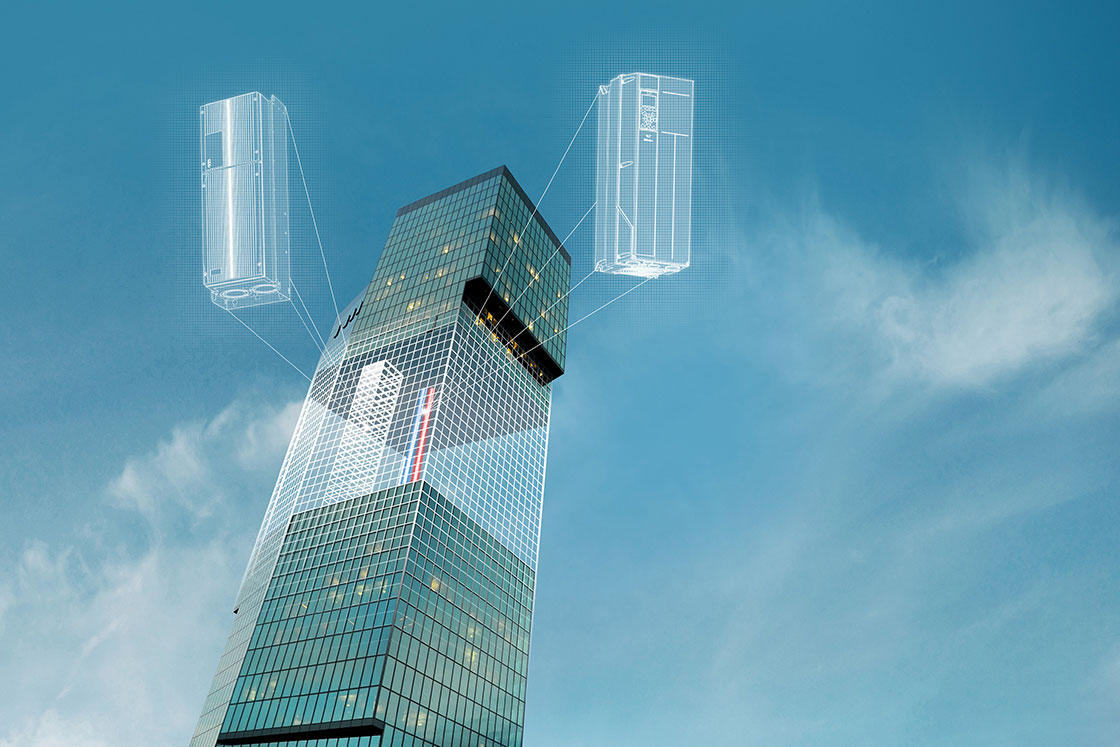 Engineering the world of Tomorrow
Danfoss engineers advanced technologies that enable us to build a better, smarter and more efficient tomorrow. In the world's growing cities, we ensure the supply of fresh food and optimal comfort in our homes and offices, while meeting the need for energy efficient infrastructure, connected systems and integrated renewable energy.
Our solutions are used in areas such as refrigeration, air conditioning, heating, motor control and mobile machinery.
Our innovative engineering dates back to 1933 and today Danfoss holds market-leading positions, employing more than 26,000 and serving customers in more than 100 countries. We are privately held by the founding family.