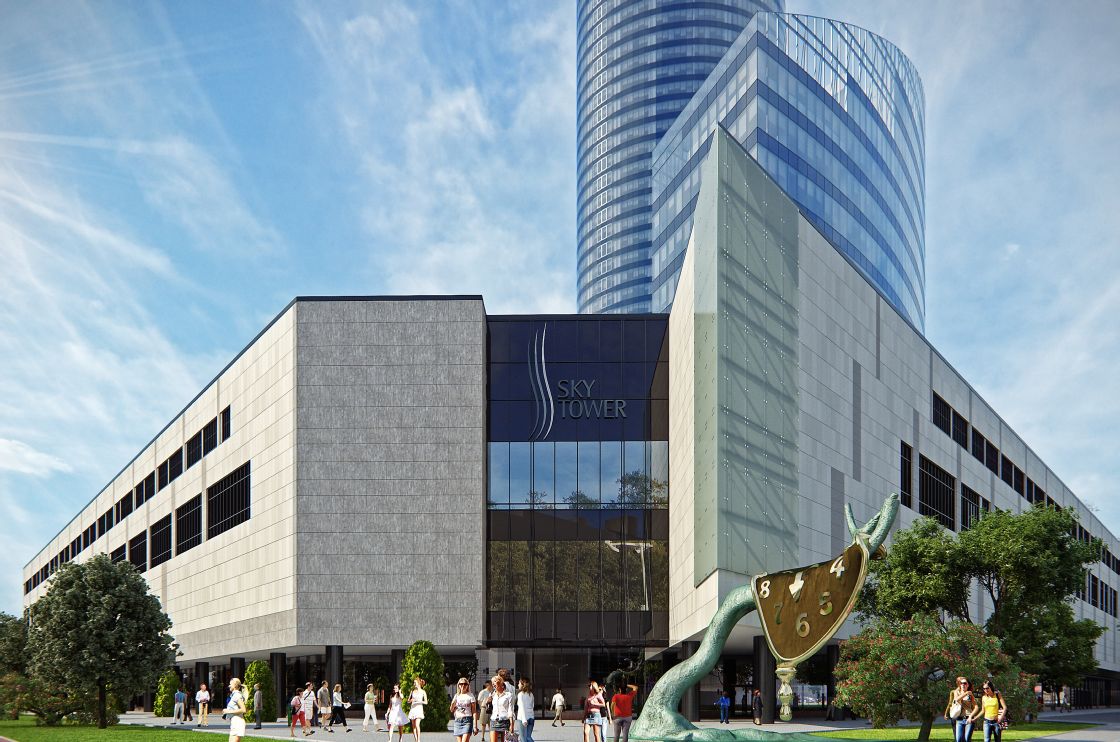 With its 212m high structure, the Sky Tower in Wroclaw, Poland, stands as a beautiful landmark to modern architecture, high user comfort and sustainable development. The building is the tallest building in the EU and the overriding intention is to delight people with both outstanding indoor comfort and the low energy consumption that meets the latest standards of energy efficiency.
In line with this ambition, the concept of 'comfort air conditioning' has been applied in the cooling solution of the Sky Tower. This means that the temperature is controlled by individual users and residents to create pleasant thermal comfort in every room depending on the use of each room, the outdoor temperature, etc. The cooling solution has been designed and commissioned by Danfoss using AB-QM pressure-independent balancing and control valves for perfect flow control.
The heating and cooling of the Sky Tower is designed as a four pipe solution, where heating and cooling are separate systems. Depending on the season, the change from cooling to heating or vice versa is performed automatically via a central function.
Danfoss designed the complete cooling solution, applying pressure-independent balancing and control valves (AB-QM) to ensure an even flow that is easy to control and has low maintenance costs throughout the service life of the installation. They chose the AB-QM valves from Danfoss due to the technical features of the valves, and benefits such as the speed of installation.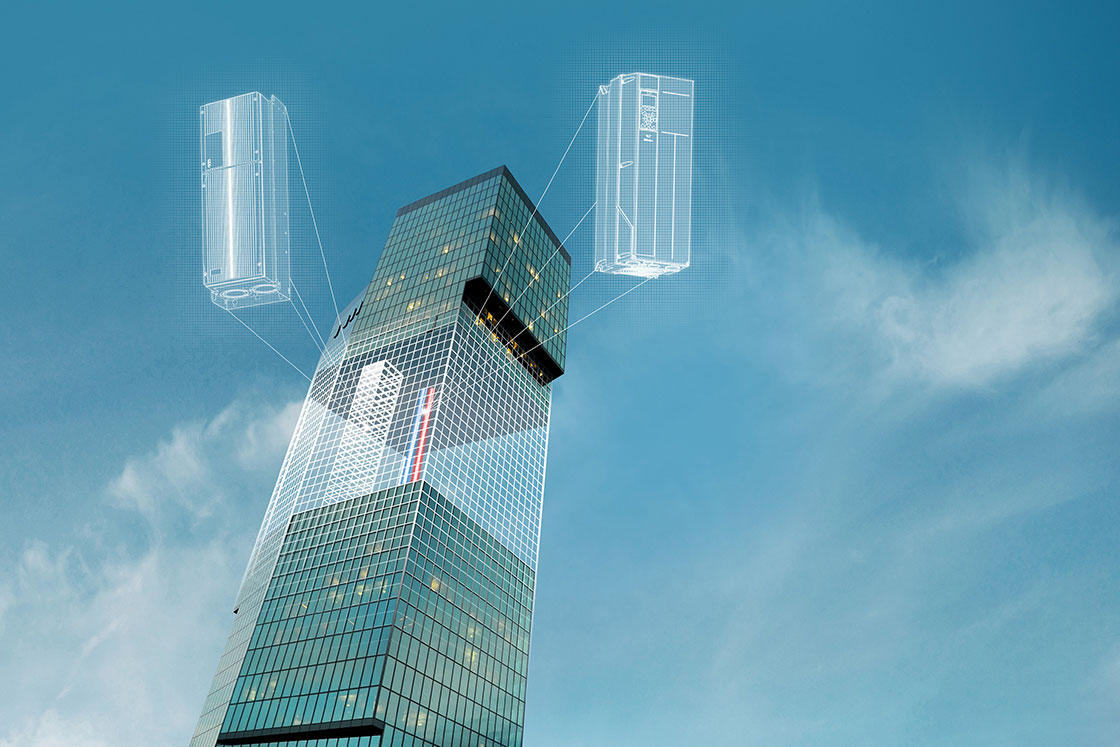 Engineering the world of Tomorrow
Danfoss engineers advanced technologies that enable us to build a better, smarter and more efficient tomorrow. In the world's growing cities, we ensure the supply of fresh food and optimal comfort in our homes and offices, while meeting the need for energy efficient infrastructure, connected systems and integrated renewable energy.
Our solutions are used in areas such as refrigeration, air conditioning, heating, motor control and mobile machinery.
Our innovative engineering dates back to 1933 and today Danfoss holds market-leading positions, employing more than 26,000 and serving customers in more than 100 countries. We are privately held by the founding family.