EV212B Solenoid valves with FKM isolating diaphragm for aggressive media
The compact 2/2-way solenoid valve EV212B with an isolating diaphragm design ensures no fluid can enter the armature area meaning the valve can be used for aggressive fluids, fluids with impurities or fluids with the risk limestone one build up. It can function even under the harshest environmental conditions.
EV212B is a direct operated solenoid valve with a stainless-steel valve body, which makes it suitable for a broad variety of applications as dosing in eg. marine ballast water treatment systems, marine exhaust gas treatment systems, washing systems (Alkaline) and pump cooling systems.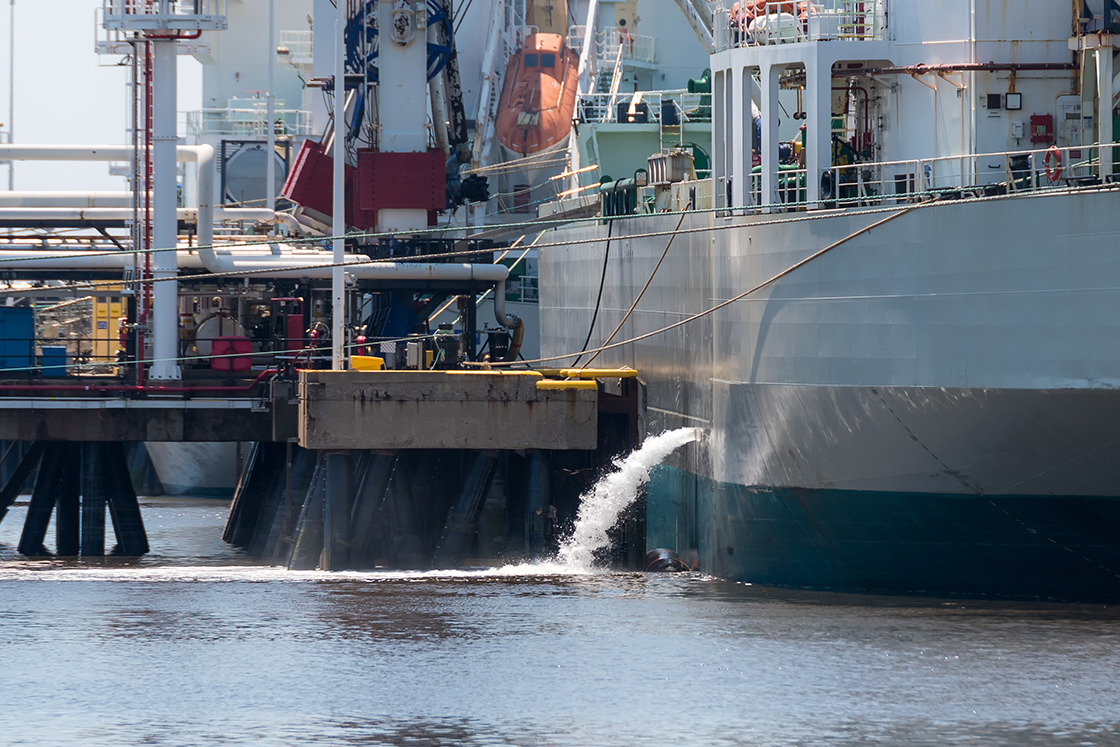 Techcross eliminates line blockages in Ballast water treatment systems
Techcross offers shipping companies a strong solution, and Danfoss solenoid valves ensure it runs smoothly.
Features and benefits
Differential pressure: up to 12 bar
Ambient temperature: up to 50 °C
Media temperatures up to 50°C
Coil enclosure: up to IP67
Thread connection: from G1/8, G1/4, G3/8
Approvals and certificates
In accordance with:

Low Voltage Directive 2014/35/EU
Pressure Equipment Directive 2014/68/EU

RoHS Directive 2011/65/EU
Leading ballast water tank systems manufacturer Techcross eliminates line blockages with Danfoss solenoid valves

More than 90 percent of global trade is transported by sea. As a ship's cargo is unloaded and loaded, ballast water is pumped in and out to maintain the vessel's stability – this equates to around 12 billion tons every year.
Documents

| Type | Name | Language | Valid for | Updated | Download | File type |
| --- | --- | --- | --- | --- | --- | --- |
| Article | How to comply with new Ballast Water regulation | English | Multiple | 17 Dec, 2018 | 421.6 KB | .pdf |
| Article | How to comply with new regulation for exhaust gas | English | Multiple | 21 Feb, 2019 | 854.7 KB | .pdf |
| Case story | Leading ballast water tank systems manufacturer Techcross eliminates line blockages with Danfoss solenoid valves | English | Multiple | 12 Aug, 2019 | 1.3 MB | .pdf |
| Data sheet | Solenoid valves with FKM isolating diaphragm 2-2-way direct-operated, Type EV212B | German | Multiple | 23 Nov, 2018 | 847.5 KB | .pdf |
| Data sheet | Solenoid valves with FKM isolating diaphragm 2-2-way direct-operated, Type EV212B | Spanish, Castilian | Multiple | 23 Nov, 2018 | 821.0 KB | .pdf |
| Data sheet | Solenoid valves with FKM isolating diaphragm 2-2-way direct-operated, Type EV212B | French | Multiple | 23 Nov, 2018 | 852.4 KB | .pdf |
| Data sheet | Solenoid valves, Type EV212B | English | Multiple | 26 Feb, 2021 | 7.4 MB | .pdf |