It is a well-known fact that heating systems with little, or poor, hydronic balance use significantly more energy. It is for this reason that Danfoss are pleased to bring you an innovative CEN approved TRV.
In contrast to other TRVs which only act as flow limiters, the innovative design of the Danfoss RAS-B2 features a differential pressure controller that ensures all radiators throughout the home get the heat they need throughout the year regardless of whether it is spring, autumn or winter.
Additionally, pre-setting of the desired flow is done on the valve rather than on the lockshield. Something which, it is estimated, could save installers up to two hours of valuable working time.
To make life even easier the time-saving RAS-B2 valve is featured on the Danfoss Installer App which allows installers to calculate, record and document the correct flow and subsequent setting for each radiator on their smartphone or tablet.
Thanks to this innovative product heating installers can now ensure the system is correctly balanced in a fraction of the time it would normally take.
Features and benefits
Even heat distribution increases comfort
Energy consumption is lowered, reducing costs
Condensing boilers run in condensing mode more often
Lower risk of noise results in fewer callbacks

Say hello to the RAS-B2
The 2-in-1 temperature control and automatic balancing valve

Installer App - always by your side
The installer app is a great help no matter whether you're working on residential or commercial projects. It is constantly updated, so you can be sure that the information provided is always up to date.
1 app – lots of great tools
The Danfoss installer app has been developed to assist you throughout the working day with useful tools and product information.
So, no matter whether you are calculating flow pressure, balancing radiators, finding the right replacement for a radiator thermostat or decoding error codes with the Burner scanner, the app will help you within few seconds.

Installer Life Hub
We have tried to make #installerlife a little easier by creating a platform with everything on the products you use as a Heating Professional.
Find simplified product info, installation support, videos, hot topics, free training and more customised to your #installerlife.

Check it out!

Balance your heating system with Danfoss Dynamic Valve™
How do you overcome common heating system issues such as rushing sounds and overheating? This animation explains in a simple way the common issues, the main cause of them and the solution to solve it. Find out how you can save energy, using Danfoss Dynamic Valves, in more detail.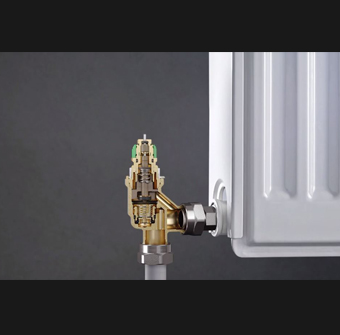 Danfoss RAS-B2 - The simple solution to efficient heating
The RAS-B2 has a 2-in-1 design that combines a thermostatic radiator valve and a hydronic balancing valve in a single product. Watch this video to see the inner workings of the dynamic valve.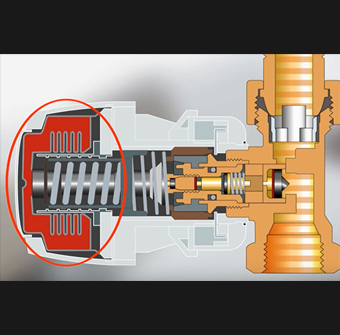 Introduction to Danfoss radiator valves
See how a Danfoss radiator thermostat works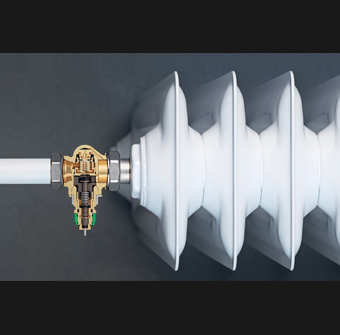 Danfoss Dynamic Valve™ animation
Danfoss Dynamic Valve™ provides as simple solution to optimize two-pipe heating systems. It overcomes typical heating complaints as uneven heat distribution, noise and energy inefficiency.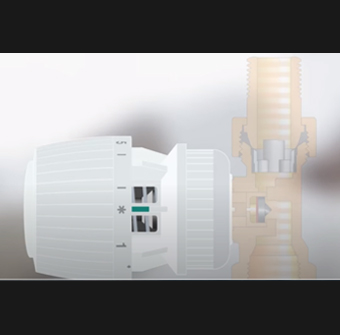 Recommended settings on your radiator thermostat
Find out what temperature is most efficient in different areas of your home.
RAS-D2
Available in white/chrome or all chrome the elegant RAS-D² radiator thermostats are ideal for designer radiators or towel rails. The valve bodies are reversible and bi-directional and include a flow-selectable feature to ensure trouble free installation without any risk of water hammer.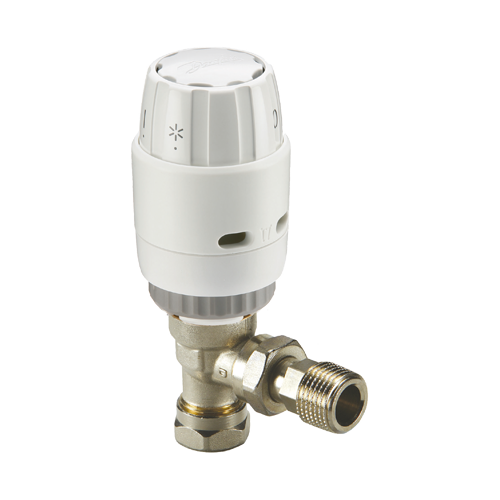 RAS-C2
The RAS-C² sensor is packaged together with the innovative flow selectable RA-FS bi-directional valve body which can be mounted either vertically or horizontally in flow or return. If water hammer is experienced a patented flow selection device within the valve can be turned to reverse the water direction inside the valve without the need to drain down the system. A quick and easy solution to an otherwise expensive problem.
How to save energy by using all radiators?
You save nothing by having one on full throttle and the others closed. In fact, a fully heated radiator will use more heat than 2 or 3 that are turned only a quarter of the up. This is especially true when you use district heating.
How do you ventilate a room?
When ventilating a room, turn down your thermostat and leave the windows open for 5-6 minutes. If you don't turn down your thermostat, it will react to the draft by heating up automatically.
What should be the minimum temperature in a room?
Always maintain a minimum of 16 degrees in all rooms. Never go below 14 degrees; this might damage the building and cause dampness, condensation and mould.
How do you save money and energy while sleeping?
Save energy and money by turning your radiators down 2-3 degrees at night. But remember: If you turn them down more than 3 degrees, the money you could save will be used on reheating the room again.