Solenoid valves for the widest range of applications
Electromechanical solenoid valves offer advanced control of capacity, hot gas by-pass and liquid injection in your air conditioning system.
The solenoid valves are suited for use in the widest range of applications in terms of function, capacity and design. With the Danfoss solenoid valve portfolio you get maximum flexibility combined with optimum performance and efficiency.
Our broad range of coils for the solenoid valves meets requirements in the global market. The range of sizes and configurations ensures you will always find the right component for your next air conditioning system. In the solenoid valve portfolio you will also find valves optimized for environmentally friendly refrigerants such as R290 and CO₂.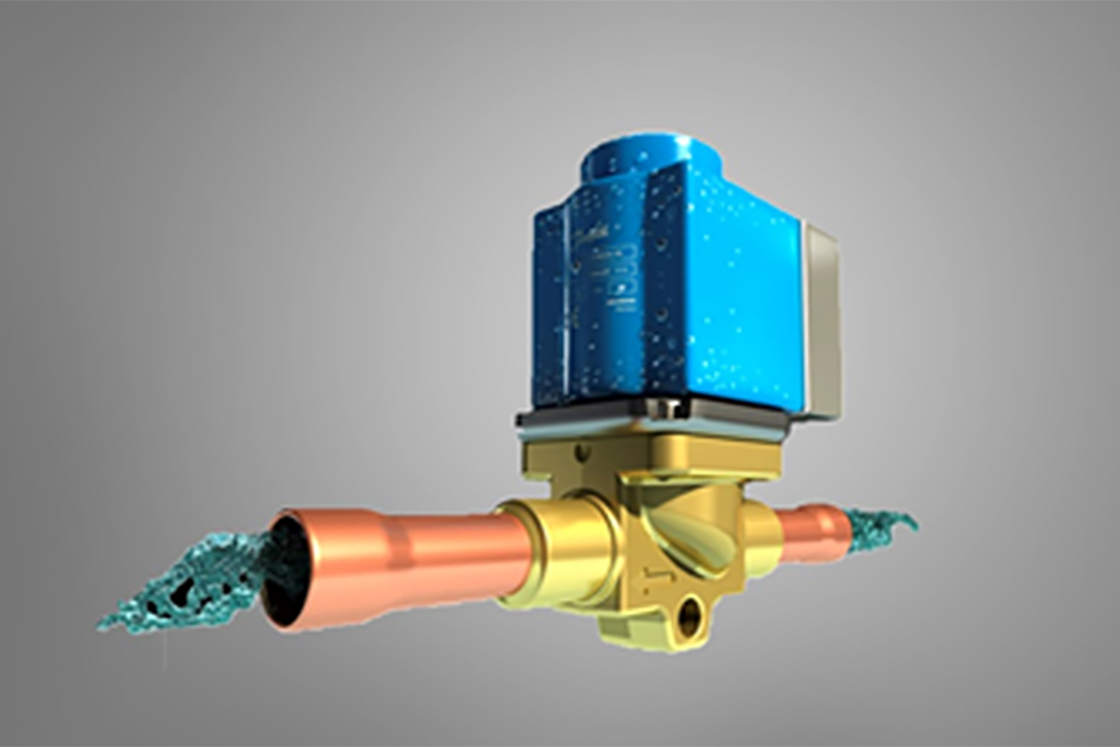 Danfoss releases new EVR v2 solenoid valves
Streamlining and qualification to more than 20 refrigerants support HVAC-R business.
Features and benefits
Wide range of applications
Wide range of sizes, connection types and with coils for all common voltages and frequencies
Precise control of capacity, hot gas by-pass and liquid injection
Available for most fluorinated refrigerants and environmentally friendly refrigerants
Delivered as a parts programme for customised configuration
Approvals include PED, UL, LVD, and ATEX to mention a few
Download fitters notes
Find the fitters notes chapter dedicated to solenoid valves.
The truth is Cool(selector®2)
Coolselector®2 features unbiased calculations for the selection of refrigeration and air conditioning components based on the user's requirements or based on standard operating conditions.
Learn more about solenoid valves with Danfoss Learning