VTT is helping chiller systems achieve efficient, reliable operation
Introducing the new VTT series of Danfoss Turbocor® compressors, the pioneer of oil-free, variable speed,magnetic bearing technology. Based on the proven Danfoss Turbocor® TT series compressor platform, VTT (Variable Twin Turbo) oil-free compressors feature patented IntraFlow™ technology and provide the highest full- and part-load efficiency in the industry as well as superior turndown.
The VTT series also extends Danfoss' existing compressor capacity range up to 400 tons / 1430 kW.
Exclusive IntraFlow™ patented technology
Innovative and patented IntraFlow™ technology allows the VTT series of compressors to eliminate the cost and complexity of inlet guide vanes or variable geometry diffusers and, at the same time, simplifies the capacity control, extends the stable operating range, and improves compressor efficiency.
In brief, IntraFlow™ directs a fraction of the flow from the volute exit to the inlet of the first-stage diffuser through a series of nozzles. This injection of flow into the first stage diffuser provides aerodynamic incidence control to give VTT compressors the largest stable operating range of any centrifugal compressor.
Highest full- and part-load efficiency in the industry
Superior turndown
Extended stable operating range
Eliminates the need for Inlet Guide Vanes or other types of mechanical diffusers
Danfoss Turbocor® oil-free compressors VTT are designed to allow OEMs to meet the stricter chiller efficiency requirements expected in ASHRAE 90.1-2016 using either Path A or Path B.
Applications & data
Danfoss Turbocor® oil-free compressors VTT are designed to meet the operational requirements of water-cooled or evaporatively cooled chiller applications and have nominal capacity ranges from 200 to 400 tons (700 to 1430 kW).
Due to the unloading capabilities of the compressors, the VTT series is ideal for buildings that operate 24/7, such as data centers and hospitals.
The VTT Series is available for voltage applications between 380 and 460 Volts and carries the ETL mark.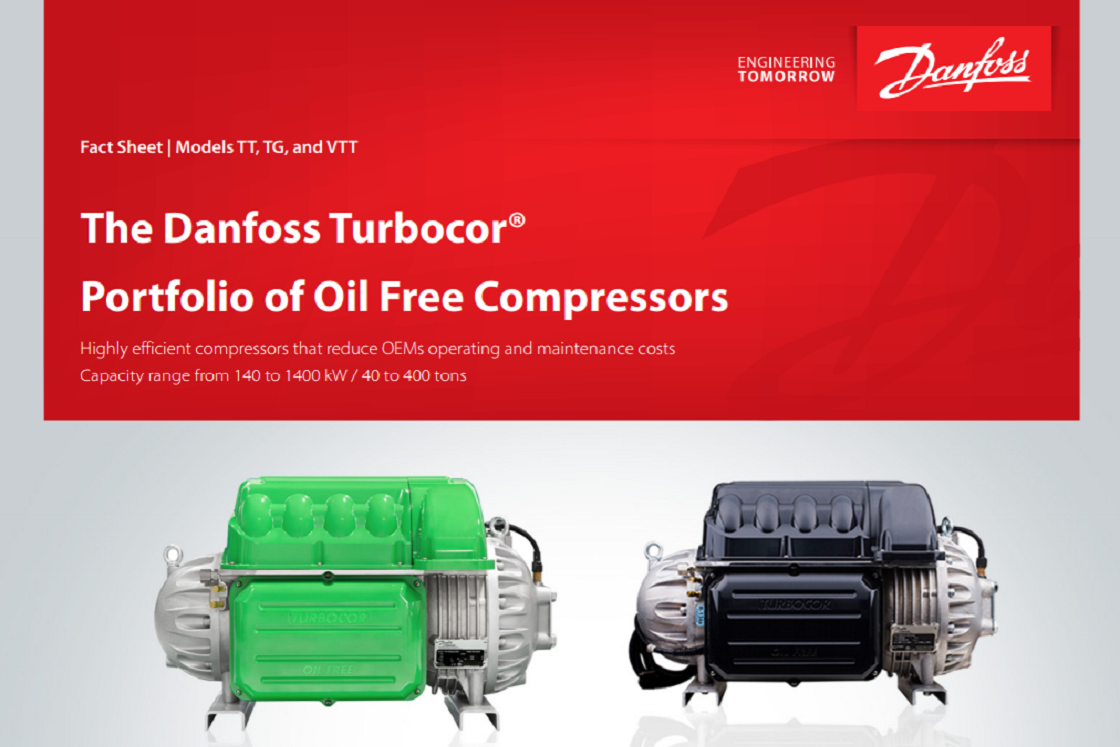 Turbocor® fact sheet
Danfoss Turbocor® portfolio of oil free centrifugal compressors, models TT, TG and VTT, deliver innovative technology that reduces operating costs and maintenance for your air conditioning applications.
Features and benefits
From 200 to 400 TR - 700 to 1430 kW with a R134a single compressor
Up to 2 MW W/C and evaporative chillers with unmatched energy efficiency
Innovative IntraFlow™ technology simplifies capacity control, extends stable operating range and improves efficiency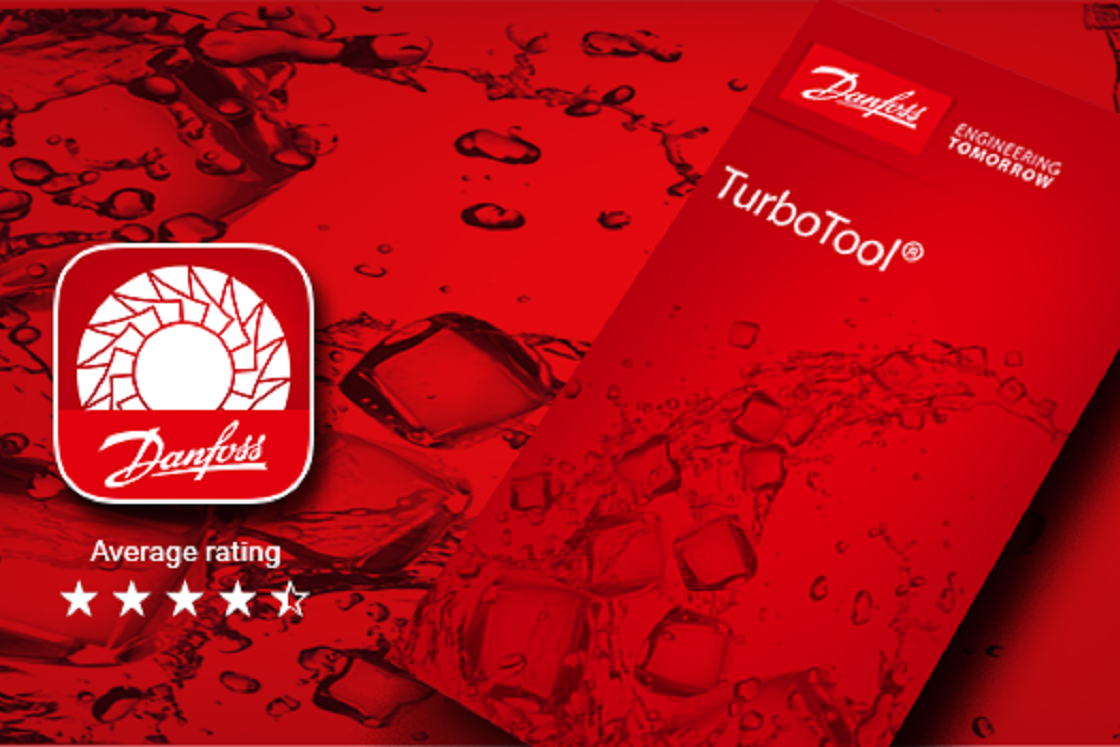 TurboTool®
Compressor service for Danfoss Turbocor® compressors is easier than ever with the Danfoss TurboTool® App. You can troubleshoot potential issues right from your mobile phone by entering the symptoms into the app and instantly receive a list of recommendations for how to resolve the problem.
Documents

| Type | Name | Language | Valid for | Updated | Download | File type |
| --- | --- | --- | --- | --- | --- | --- |
Watch out for counterfeits to protect your image
Fake products give your business as well as our company a bad name. Therefore, we are doing everything we can to fight the counterfeits. Read more about how to make sure that the product you buy is genuine Danfoss quality.