Water is essential to daily life, and generally flows through a lattice of pipes in homes and buildings unnoticed. However, when water escapes and leaks, it can be a destructive force that can destroy electrical systems, ruin building contents, and even harm the structural integrity of the building itself.
One large problem with water leaks is that they are generally hidden at source and give no warning that there is a leak about to occur. The effect of this is that water has time to build up and cause serious damage, and in the event that the building is unoccupied at the time of the leak occurring, this could have an even greater impact.
Watersavers Automatic Water Shut Off Valve Kit
New, smart solutions to prevent water damage
With the risk of such large-scale damage, financial and health implications, fitting leak detection systems should be something of serious consideration for commercial and large domestic property owners or managers. Leak detection systems have been available and fitted to properties for some time, however there is now a smarter solution with wireless point to point control. These digital solutions also detect water leaks immediately, shut off the water supply, and therefore limit the damage as much as possible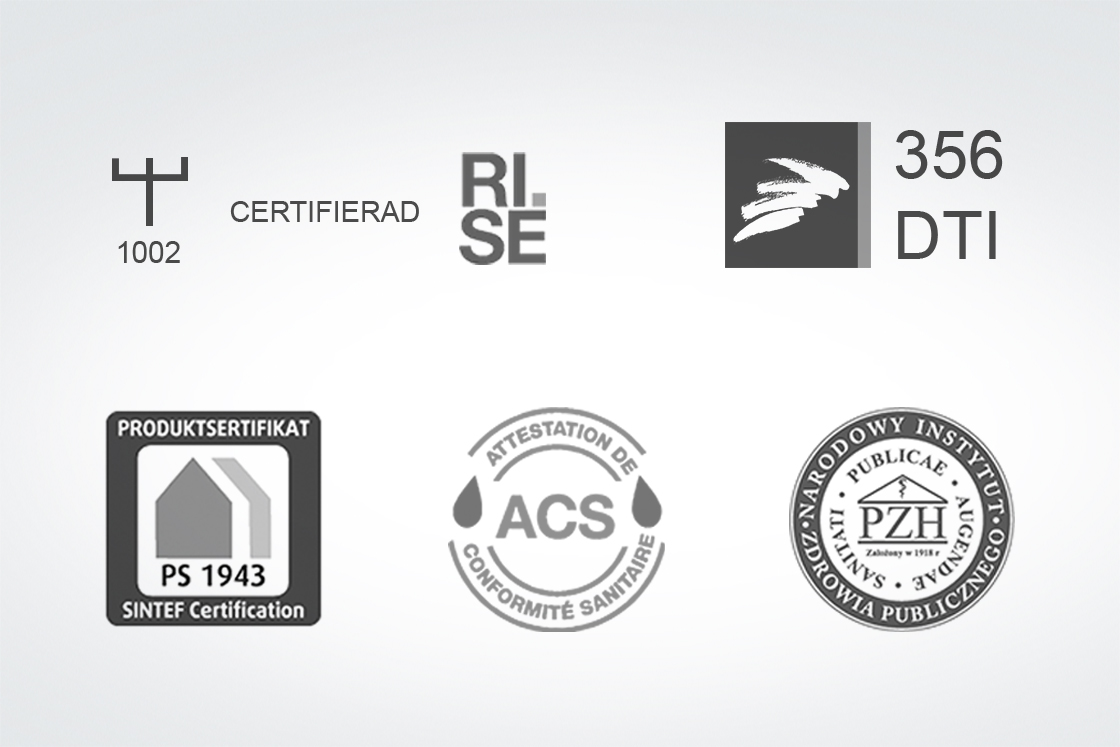 Simple and safe control of water
Danfoss has partnered with Quensus – a specialist in intelligent water management – to offer a simple solution that meets BREEAM requirements for the control of the flow of water, including optional water leak detection capabilities.
Featuring Danfoss solenoid valves, the system can be either hard-wired or wireless, using either wired or wireless PIR sensors or energy harvesting technology for both switches and sensors. The PIR sensors detect when a person enters the room and communicate with the Danfoss solenoid valves to open and turn the water supply on for a pre-set length of time. Once the room is vacated, the power is cut off and the valve closes, avoiding potential water wastage and damage due to overflows.
Another advantage to this wireless technology is that light switches and water detection sensors can be installed without mains power.  Removing mains electrical fittings from high-risk water leak areas ensures that areas such as washrooms are as safe as possible as there is no risk to life from low voltage detection sensors encountering water.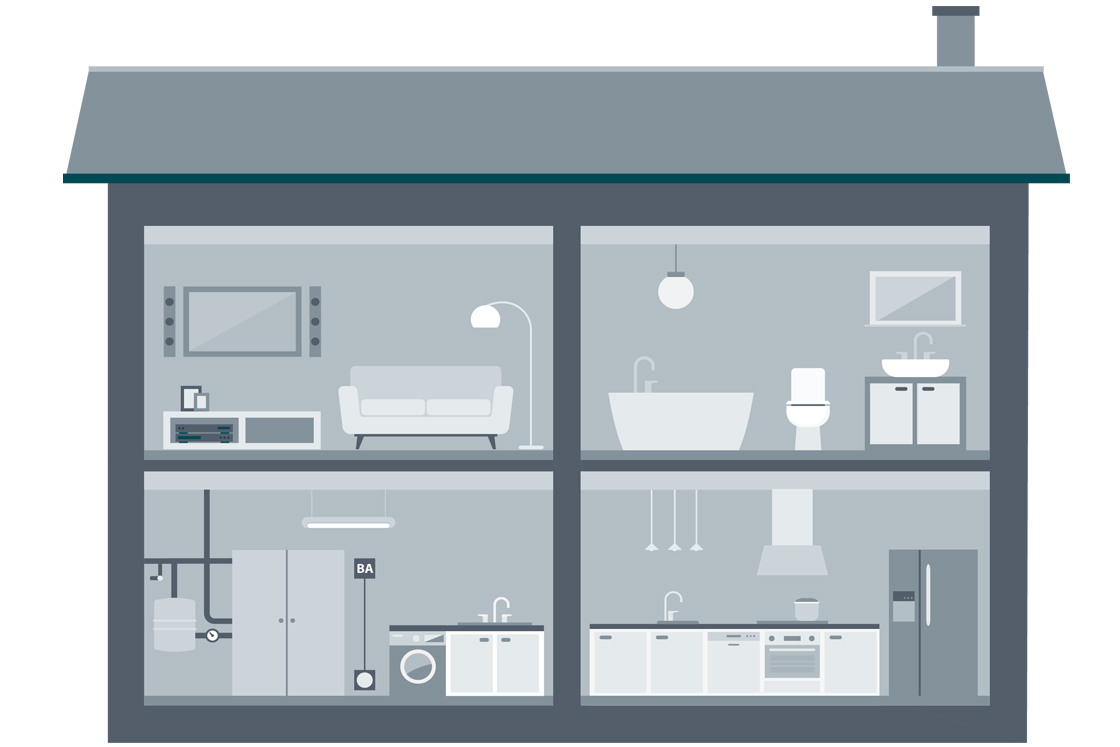 Smart solutions deliver smart benefits
Investing in a water leak prevention and protection system benefits the property owner or tenant, helps to avoid flood damage, manage water consumption, and even reduce insurance premiums. And now in addition, new technology developed by Danfoss offers specifiers and installers a system that is simple and cost-effective to install in either new or retrofit situations, and is also easy to commission and maintain.
Advantages of the new Danfoss solenoid valves:
All required drinking water approvals: RISE, SINTEF, ACS, PZH, Wetted materials in accordance with 4MS (4 member states Germany, Holland, France, and the UK), DVGW, KTW, and W270.
ECO brass housing — ECO brass contains no toxic additives, such as lead and nickel. It also has superior corrosion resistance compared to conventional free-cutting brass.
EPDM sealing material — Our sealing material is fully compliant with new strict European regulations and protects the consumer against bacterial and other hazardous contamination.
Insensitive to dirt -Square armature design prevents dirt buildup
A built-in, self-cleaning filter protects the pilot system
RoHS certified and complies with the standard's new low limit values for heavy metals
Safe functionality in humid environments — available with a full variety of coils that provide up to IP67 protection
Reinforced diaphragm and soft-closing design reduce water hammering, extending the lifetime of the valve and the pipes, as well as ensuring no noise in the leak detection system for the end-user.
Single-piece, weldless construction ensures that the valves are built to last
Wide temperature ranges from 0-90°C covering most cold and hot water systems.
Compact design making it easy to fit in all systems
High quality and competitive price
Optimized for the prevention of damage caused by leaks, delivered by experts in the field offering local service.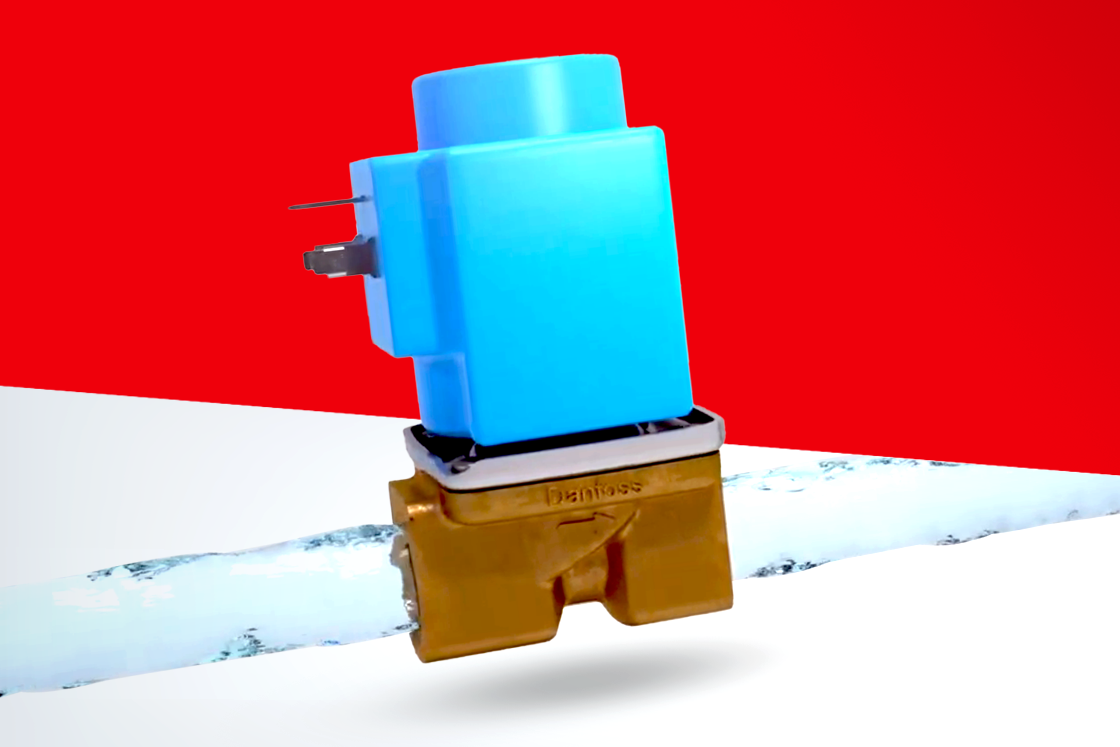 Solenoid valves for leak detection
See how the new and improved ECO brass solenoid valves with less dirt-sensitive armature design and self-cleaning filter work