Stabilizing leg control
Stabilizing legs are used to balance the vehicle to prevent tilting during operation. Using either a pressure transmitter or an electronic pressure switch in combination with the controller ensures that stabilizing legs are properly deployed or pulled in place.
Typical specifications 
Pressure range: 50 – 400 bar
Temperature range: -40 – 125 °C
Accuracy: 0.5% FS
Overpressure: 2 – 3 x FS
Burst pressure: 10 – 20 x FS
Switch point: 50 – 200 bar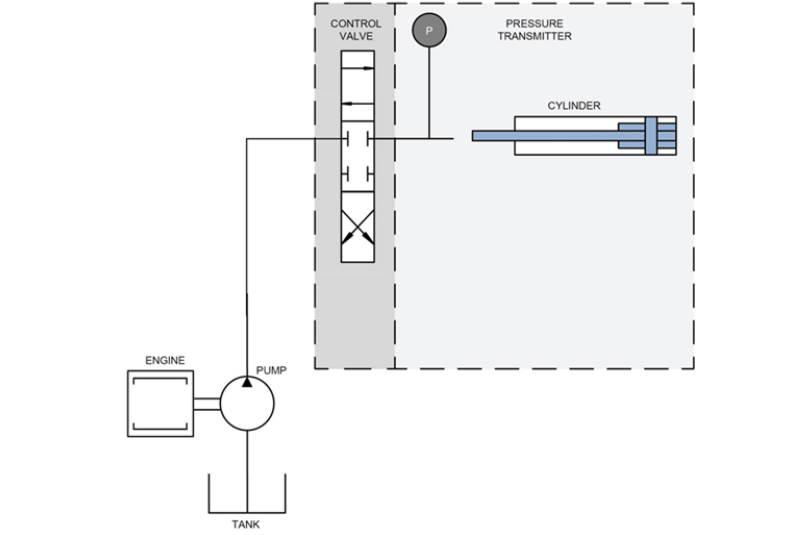 Features and benefits
High burst and over pressure capabilities due to fully welded design
Resistant towards cavitation and liquid hammering
Good vibration and shock stability
Wide range of electrical and pressure connections
Wetted parts made of stainless steel
Special benefits by using electronic pressure switch
Dual functionality supplying both analogue and digital outputs (MEP 2250)
Adjustable hysteresis and time constant (MEP 2650)
Coming soon...
Coming soon...