Adjust supply to demand with ELS systems
ELS systems adjust supply to demand. If the hydraulic pressure needs to be increased or decreased the ELS system ensures that the pressure and flow is adjusted to the actual demand. This significantly increases the efficiency of the hydraulic system and thereby reducing emissions and increasing system lifetime.
Pressure transmitters provide input to the ELS system by detecting the work port pressure and sending the information to an electronic controller connected to the pump.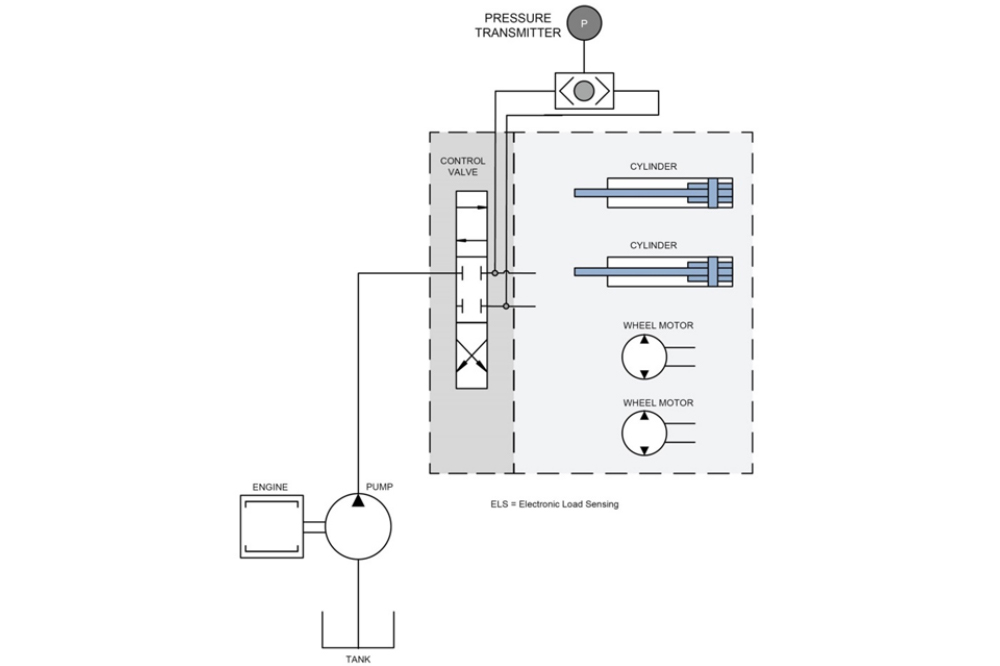 Typical specifications
Pressure range: 40 – 500 bar
Temperature range: -40 – 125 °C
Accuracy: 0.5% FS
Response time typically < 1 mS
Overpressure: 3 x FS
Burst pressure: 10 – 20 x FS
Features and benefits
High burst and over pressure capabilities due to fully welded design
Resistant towards cavitation and liquid hammering
Good vibration and shock stability
Zero drift due to excellent long term stability
Wide range of electrical and pressure connections
Wetted parts made of stainless steel