Electronic pressure switches for brake lights
Brake lights serve an important function as they warn the driver behind that your vehicle is slowing down. Off-road vehicles driving on public roads must be equipped with a brake light system according to the road rules.
Although many brake light systems are commonly solved by using a mechanical switch, Danfoss recommends using an electronic switch.
Problems with mechanical switches
Mechanical switches often leak causing warranty claims 
The electrical contacts can burn out resulting in failure 
The general accuracy is around +/- 5% 
The set point can drift over time 
Over and burst pressure limitation due to moving parts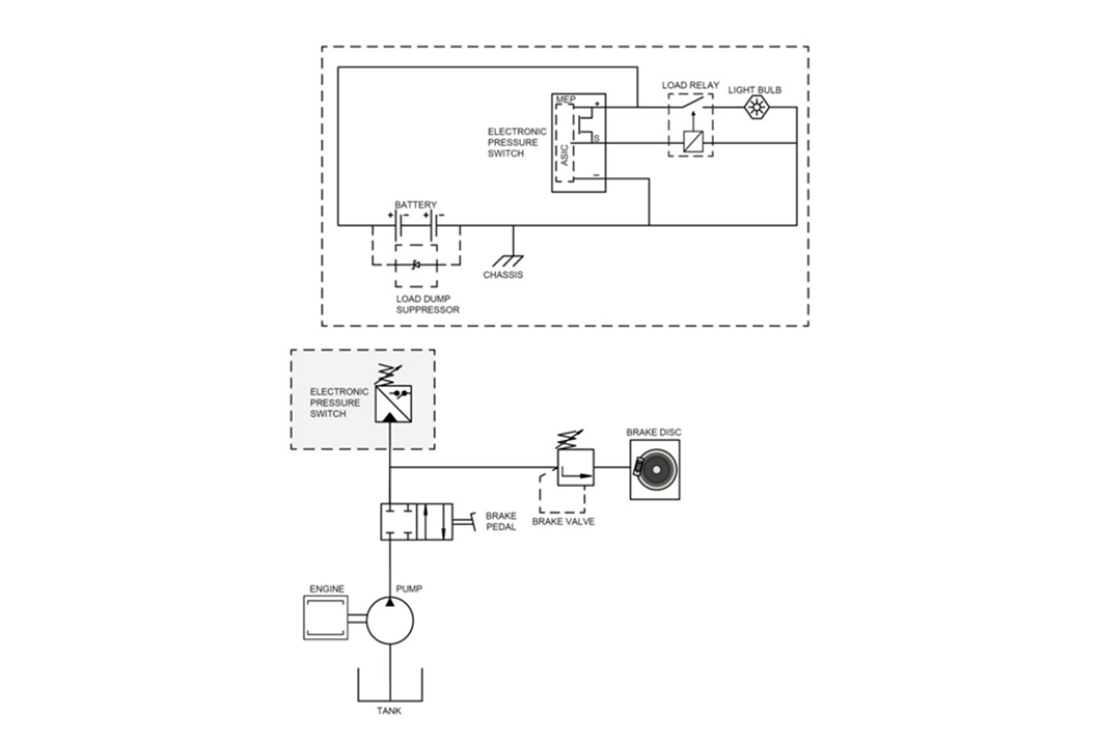 Features and benefits
Electronic pressure switches have 100% welded construction so no leakage possible
No electrical contacts to burn out
Highly accurate – better than 2% typical
Over and burst pressure advantage due to fully welded design
All the advantages from the "world" of transmitters in relation to vibration shock etc.
A more reliable brake system
Less wear outs of the switch due to no mechanical parts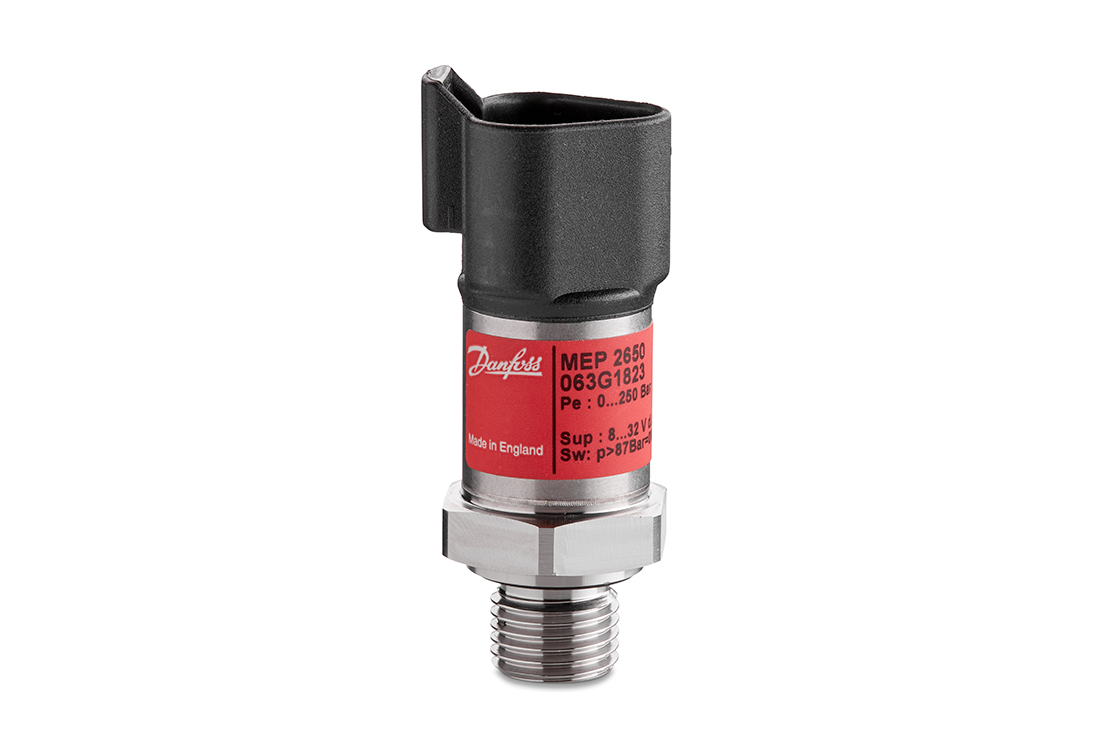 Recommended product: MEP 2650
The MEP 2650 electronic pressure switch with integrated pulse snubber offers a high degree of protection against cavitations and liquid hammer, and the well thought out design results in excellent vibration stability and an exceptional robustness.
Coming soon...
Coming soon...