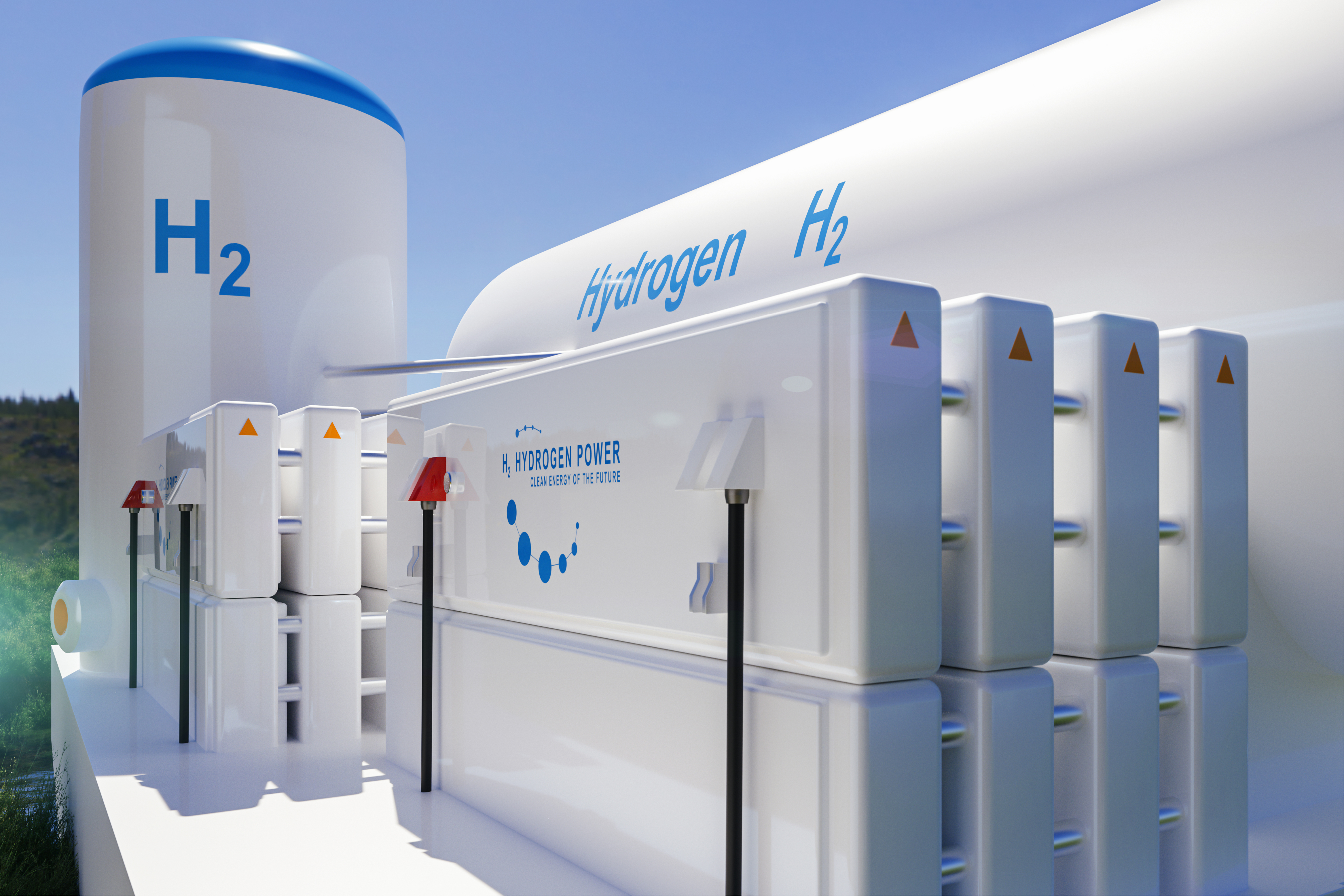 The expertise of a specialist to support you from production to the usage of hydrogen:
The processes that are being deployed in setting up the Hydrogen sector are numerous, varied and demanding. The success of this transition will be linked to the mastery of all the stages of these new processes. This success will be possible by working with innovative, efficient and mastered technologies with manufacturers at the forefront of their profession. For over 50 years Danfoss Drives has been manufacturing variable speed drives and we have already delivered over 27 million to the global market.
With more than 20 years of experience in high-power energy conversion, we provide our manufacturer and integrator customers with a wide range of products and solutions that meet the specific requirements of these different businesses.
Your goals are ours!
In order to ensure optimal performance of your applications, we provide you with innovative products and our application know-how to optimize performance, increase ease of use and reliability to reduce the complexity of setting up your new processes. 
From the supply of all components of a conversion system to the delivery of complete systems, our experts are ready to help you at any time.
Our expertise supports our clients in:
Wind energy
Solar energy
Hydroelectric energy
Energy storage by batteries, fuel cells or overcapacity
Specific hydrogen applications
Many applications for fuel cells:
Production of clean electricity
Emergency power supply
Isolated mains supply
Contribution to Smart grid
Zero emission generator
Shore power for ships
Maritime, propulsion and auxiliary applications
Clean mobility, Automobiles, bus, machines, rail
For each of these applications, the provision of DC energy to these consumers will be specific and will require the work of a specialist.
Danfoss has extensive experience in energy conversion and can support you on all of these applications.

Many different electrolyser technologies:
Danfoss' wide technological offer ensures that we are able to adapt our proposal to the constraints of your electrolyser and those of your project:
AC / DC thyristor rectifiers for 6 to 18 pulse architectures
Active and passive filters for the treatment of harmonics
Static compensators to compensate for reactive energy
Active AC / DC rectifiers with low harmonic rate for direct conversion
LC, LCL network filters and common mode voltage filter
Low harmonic active AC / DC / DC converters for DC conversion to suit all DC voltages and all DC voltage and current ripple requirements.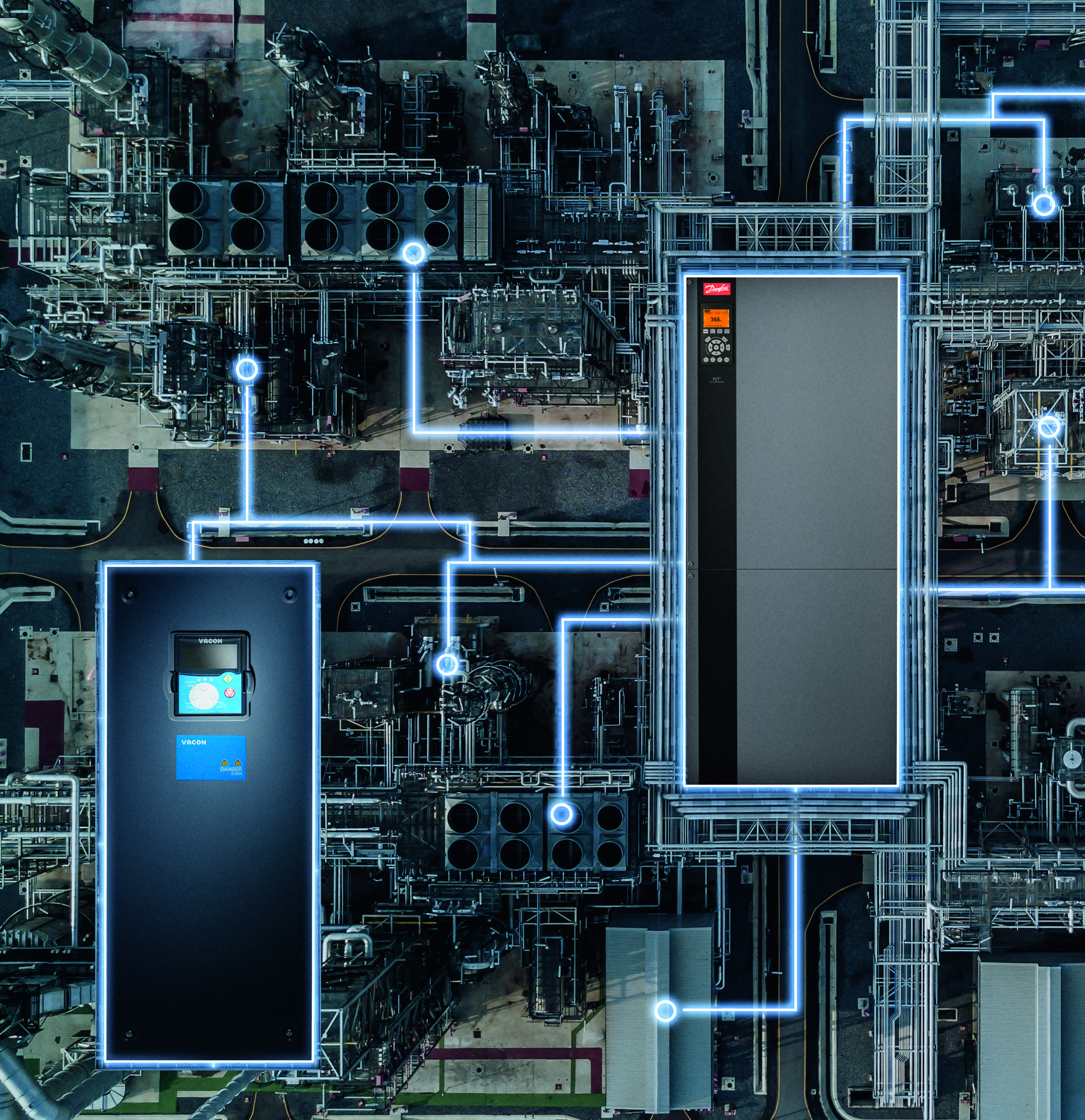 Danfoss Drives has the solution for hydrogen production
With functions to optimize and secure your installation

Compatible with all three-phase motor technology including new generation IE5, or very high performance magnetic bearing.

Compatible with the main field buses: while integrating a cybersecurity layer.

Compatible with all environments with envelope up to IP 66

Integrated safety function up to SIL 3Ple

Management of probes and motors in ATEX atmosphere

Excellent resistance to the power supply micro-cut: Choose how your drive should react in the event of a power loss: Motor letting go: 

Automatic restart

Or warning.