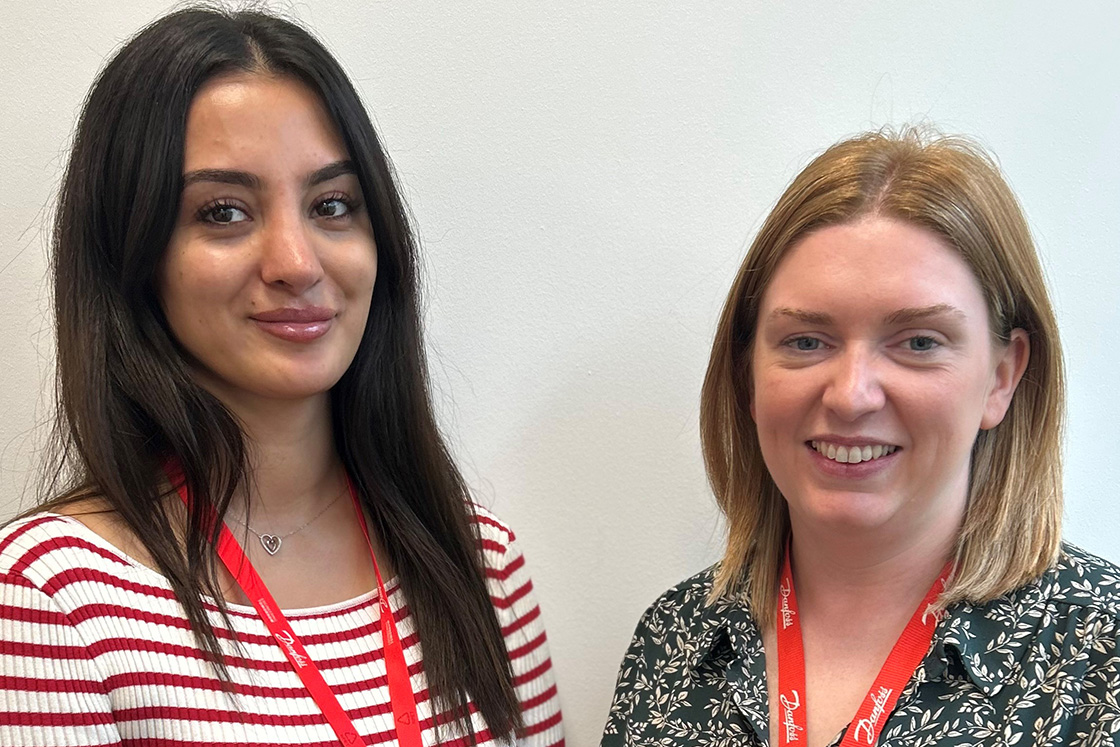 We are thrilled to introduce two dynamic individuals who have recently joined the Danfoss Drives team as external Sales Engineers, further enhancing our presence and capabilities in England. Hayley Keene and Cemile Algul bring a wealth of experience and enthusiasm to their roles, and we couldn't be more excited to welcome them aboard.

Hayley Keene is no stranger to the Danfoss family. Having dedicated five years to Danfoss UK as a customer services representative, Hayley's contributions were invaluable. She served as the first line of contact for our valued customer base and internal clients.

Cemile Algul brings a different perspective to our team, having recently graduated from the University of Portsmouth. Her academic background, coupled with her five years of experience as a production technician, make her a high potential addition to our Sales team. Her hands-on experience in a manufacturing facility and her strong educational foundation positions her as a valuable asset in helping us further serve our customers in the South of England.

Alan Baird, Country Manager for Danfoss Drives UK and Ireland, said: "I'm eager to see the positive impact Hayley and Cemile will undoubtedly have in further strengthening our position in the South of England. With their shared dedication, experience and backgrounds, Hayley and Cemile are well-prepared to take on the challenges and opportunities that lie ahead".

Steven O'Neil said: "In Hayley Keene and Cemile Algul, we have gained two remarkable individuals who embody the qualities of engagement, drive, and unique qualifications. Their arrival promises exciting prospects for our team and the customers we serve in the South of England".

We invite you to join us in welcoming Hayley and Cemile to the Danfoss family as we look forward to their valuable contributions.

To learn more about open positions and opportunities at Danfoss, please visit our Careers at Danfoss website.