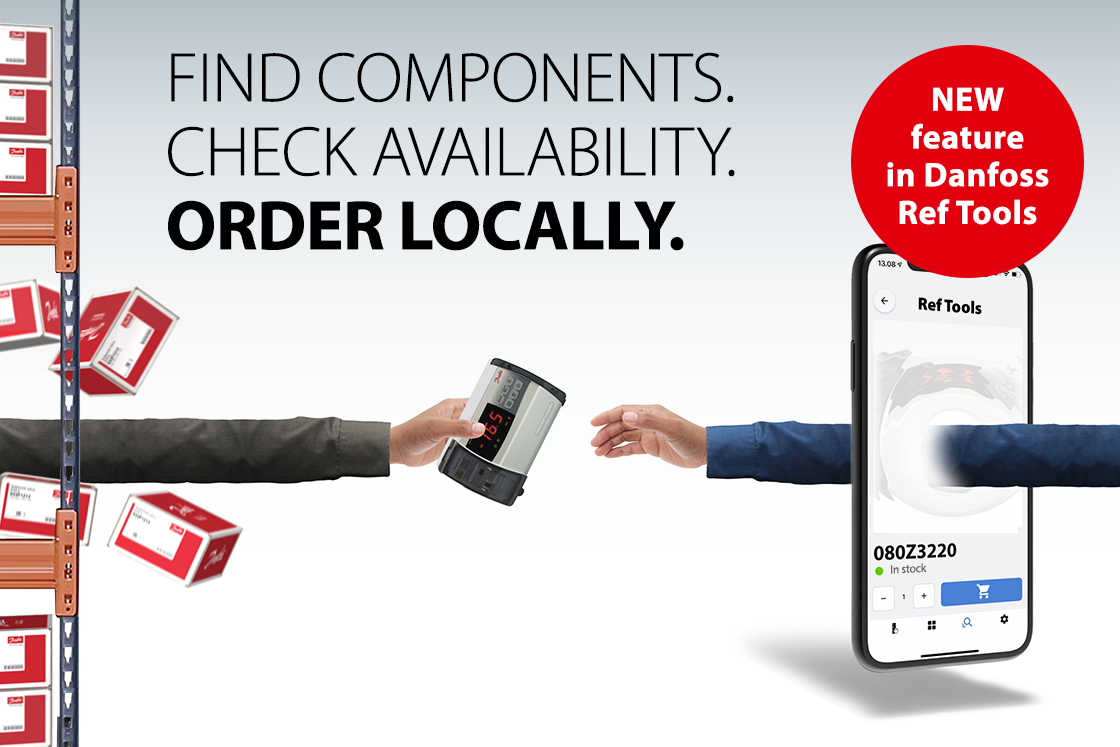 One app to help you troubleshoot, buy components, and install with confidence - every single day.
The foundation of Ref Tools—the essential, all-in-one troubleshooting and installation app downloaded more than 2,000,000 times by cooling professionals worldwide—is easy, reliable, and time-saving tools and features that you use on the job every day. And your feedback inspired us to make it even better.
Now, there is a game-changing new feature in Product Finder that connects you with local wholesalers to check their stock and buy the components you need—whenever you need them.
How does the new feature work? It's as easy as…
Search for and select components through Product Finder and add them to your shopping basket.
Check which wholesalers have the components in stock and ready to pick up or ship.
Take your basket directly to the wholesaler's e-commerce platform to easily place your order.
The new update means Ref Tools now offers a 360º experience, helping you on the job from start to finish: diagnose issues with Troubleshooter, select and buy components with Product Finder, and confidently install systems with tools such as Refrigerant Slider, the Low GWP tool, and the Magnetic Tool. Plus, you can even relax with our very own collection of podcasts—available right through the app.


Download Ref Tools for free—or use the web version
The new update to Ref Tools brings the same convenient, time-saving in-app experience to life in a whole new way—giving you a direct line to check stock availability and buy components quickly and easily from local wholesalers.
Click here to download or update Ref Tools for Android, iOS, or access the desktop version.