At its annual press briefing in China this week, Danfoss announced that the company achieved a record-high 30% growth in China in 2017. China, Danfoss' second home market, has been unleashing significant business opportunities for the company driven by the Chinese government's massive investments in tackling the challenges of climate change and pollution.
"The strong growth in China is a clear sign of the perfect alignment between our business portfolio and China's development initiatives," said Kjeld Stark, President of Danfoss China.
"In recent years, China has been initiating series of plans featuring high quality and high efficiency with an aim to improve people's livelihood, which are the fields Danfoss has been focusing on for over 80 years. The new investments we'll be launching this year, on top of our well-deployed footprint here, will have us better positioned to support the country's sustainable development goals as well as our customers' business needs. "
In 2017, Danfoss global net sales increased by more than DKK 4bn (about RMB 4.2bn) to reach DKK 43.3bn (RMB 45.3bn), corresponding to 12% growth in local currency. Sales in China grew from RMB 4.25bn in 2016 to 5.5bn in 2017, up by 30%, the strongest among all regional markets.
The solid performance is fuelling Danfoss' confidence. At the briefing, Kjeld Stark and executives from Danfoss Cooling, Heating and Drives Segments shared updates on the company's latest development, especially its new products/solutions and their optimistic outlooks for the company's businesses in the country.
At the briefing, Jürgen Fischer, President of the Danfoss Cooling Segment, signed a memorandum of cooperation on "Joint Promotion of Total Solution in Air Sourced Heat Pump (ASHP) Industry" on behalf of Danfoss with executives from the China Heat Pump Industry Alliance and OUTES, market leader in the ASHP industry. The ceremony was witnessed by officials from the Ministry of Housing and Urban & Rural Development, industry leaders in the HVAC industry, and Danfoss executives. Under the agreement, the parties shall combine efforts to promote the application of ASHP in the heating system in China to support the government-orchestrated drive for clean heating.
The Danfoss ASHP solution is a result of collaborative innovation between different business segments to integrate products and solutions into a comprehensive system across the heat chain, which ensures utmost comfort and livability for heat users.  The solution features strong energy efficiency quality and could best address the environmental and energy challenges China is facing.
"We are pleased to work with the Chinese government and our partners to share our most innovative and energy-efficient solutions that contribute to China's drive for a clean heating system," said Jurgen Fischer. "Last year, the Chinese government has done a marvellous job in improving air quality. Now, with our solutions that are tailor-made specifically to meet the demands for clean heating in northern China, we are looking forward to contributing more to the country's efforts to build a beautiful China for its people."
At the briefing, Danfoss also announced two new facilities. A new Industrial Automation (IA) pressure sensor assembly line that was launched yesterday in Wuqing, the company's very first and largest campus in China. The line brings first-class Danfoss technology to China, which will increase the production capacity for commercial compressors dedicated for heat pumps and new sensors for Industrial Automation. The new line will help customers in machinery and maritime industries to improve their competitiveness both at home and abroad.
In June, Danfoss will launch the other new facility - a flagship district heating factory in its Anshan Campus in the Liaoning Province. The RMB 170-million investment will better support the growing market demands. Its objective is to help build Anshan into a district heating innovation center in northern China. 
The annual press briefing took place at the Beijing New International Exhibition Center during the China Refrigeration Exhibition, where Danfoss showcased its world-leading products and solutions that are developed to best meet customer demands.
For more information:
Ken, Xiao Qiang, PR Manager, Danfoss China
+86 139 1199 6037
xiaoqiang@danfoss.com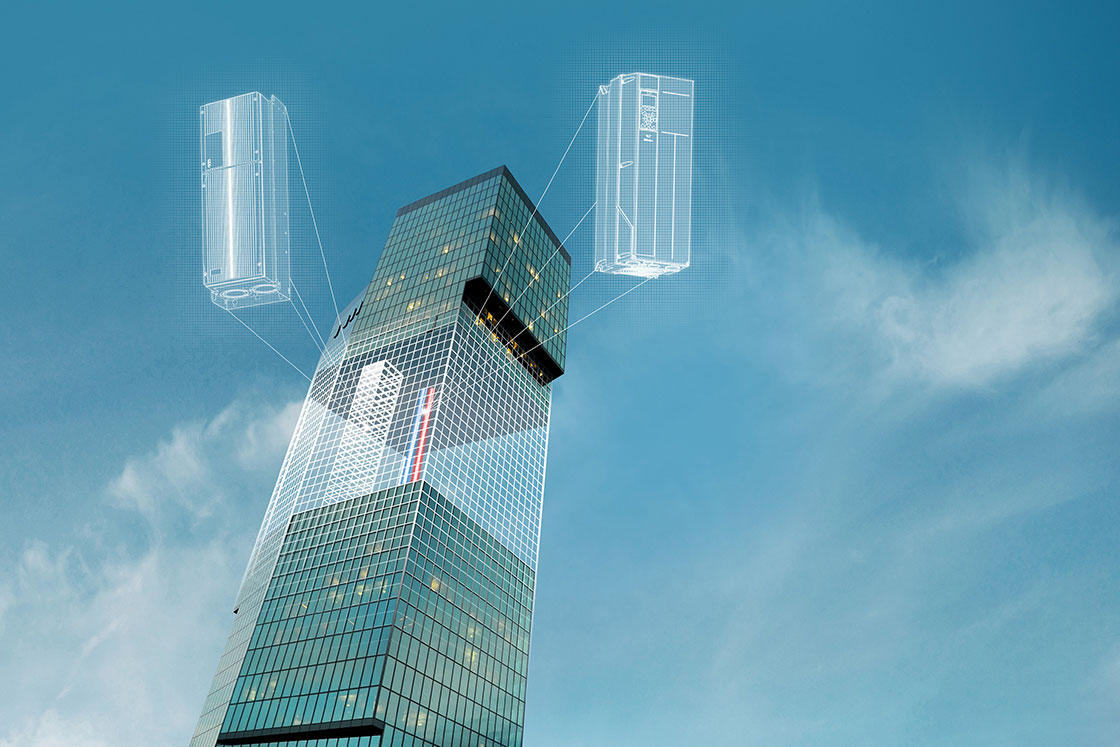 Engineering the world of Tomorrow
Danfoss engineers advanced technologies that enable us to build a better, smarter and more efficient tomorrow. In the world's growing cities, we ensure the supply of fresh food and optimal comfort in our homes and offices, while meeting the need for energy efficient infrastructure, connected systems and integrated renewable energy.
Our solutions are used in areas such as refrigeration, air conditioning, heating, motor control and mobile machinery.
Our innovative engineering dates back to 1933 and today Danfoss holds market-leading positions, employing more than 26,000 and serving customers in more than 100 countries. We are privately held by the founding family.