It's smart, simple and you can save up to 30% on your heating consumption. And now, the intelligent radiator thermostat from Danfoss has become immortalized among a distinguished set of iconic designs.
Denmark has a strong and proud tradition of sharp design, and each year, new, groundbreaking products are celebrated by the Danish Design Award. On May 28, the 2018 awards were presented at Industriens Hus, in Copenhagen, and the Danfoss Eco™ won the People's Choice Award.
"I'm quite honored and proud that Danfoss Eco™ has been recognized by the Danish Design Award 2018," says Torben Pedersen, president of Residential Heating for Danfoss.
"The team has done some fantastic work to get our excellent new electronic product out into global markets. Danfoss Eco™ is a perfect, energy-efficient solution that can promote the export of radiator thermostats. It's essential for our customers and markets that we're able to offer a new and attractive design at an affordable price, and Eco has it all: beauty, connectivity and user-friendliness."
Danfoss Eco™ is relevant for millions of consumers
The jury, which was this year expanded to include international members from Singapore, China and the US, explained about Danfoss Eco™: "It is a simple but highly effective radiator thermostat that can provide energy savings in private residences. Its Bluetooth app makes it easy to adjust the heat settings in different rooms. The fact that it is an electronic thermostat that keeps energy consumption in the home under control is, in itself, nothing new. Most heating solutions, however, have not been quite as accessible, both in terms of cost and user-friendliness. Danfoss Eco™, on the other hand, is the first of its kind to be developed for the average consumer, and not for tech enthusiasts or other first movers. This makes the product relevant for a market of millions of private consumers who desire a more energy-efficient heating solution."
Klaus Schroeder from Design-People APS and Danfoss' Global Launch Manager Morten Bjerg Kofod accepted the award on stage on May 28 in Industriens Hus.
Danfoss Eco™ was designed by Danfoss in collaboration with Design-People APS.
For more information:
Danfoss Media Relations, phone: +45 70 20 44 88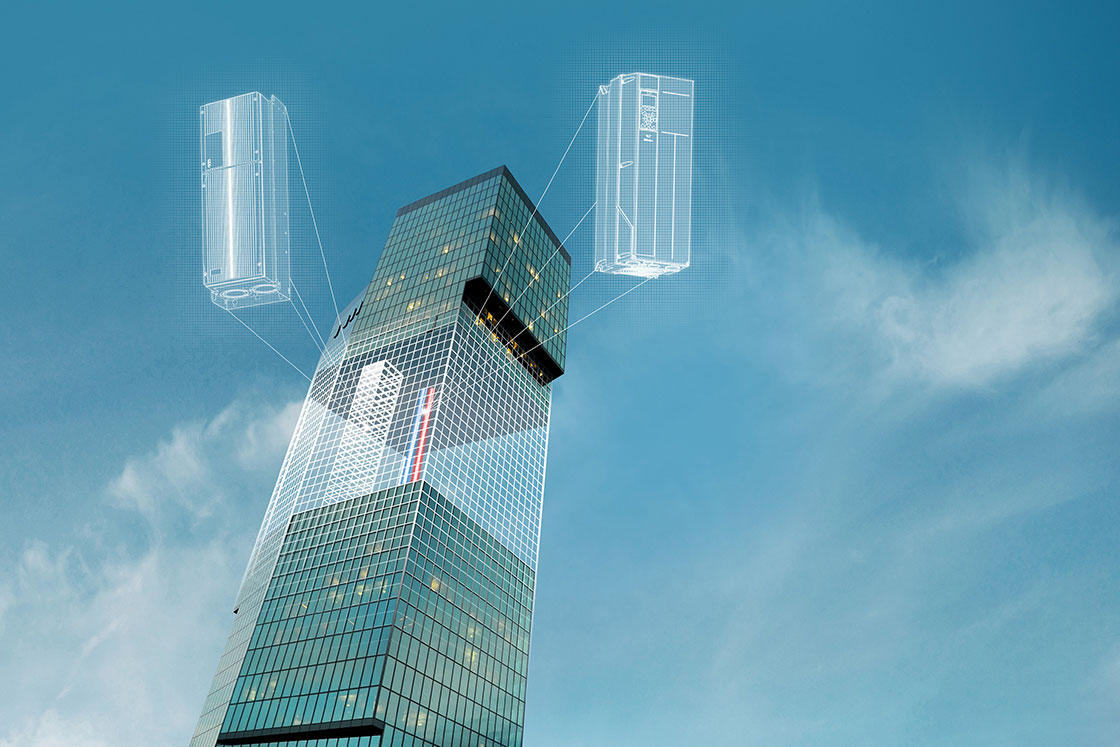 Engineering the world of Tomorrow
Danfoss engineers advanced technologies that enable us to build a better, smarter and more efficient tomorrow. In the world's growing cities, we ensure the supply of fresh food and optimal comfort in our homes and offices, while meeting the need for energy efficient infrastructure, connected systems and integrated renewable energy.
Our solutions are used in areas such as refrigeration, air conditioning, heating, motor control and mobile machinery.
Our innovative engineering dates back to 1933 and today Danfoss holds market-leading positions, employing 27,000 and serving customers in more than 100 countries. We are privately held by the founding family.