Get inspired by the speakers invited at #ETtalks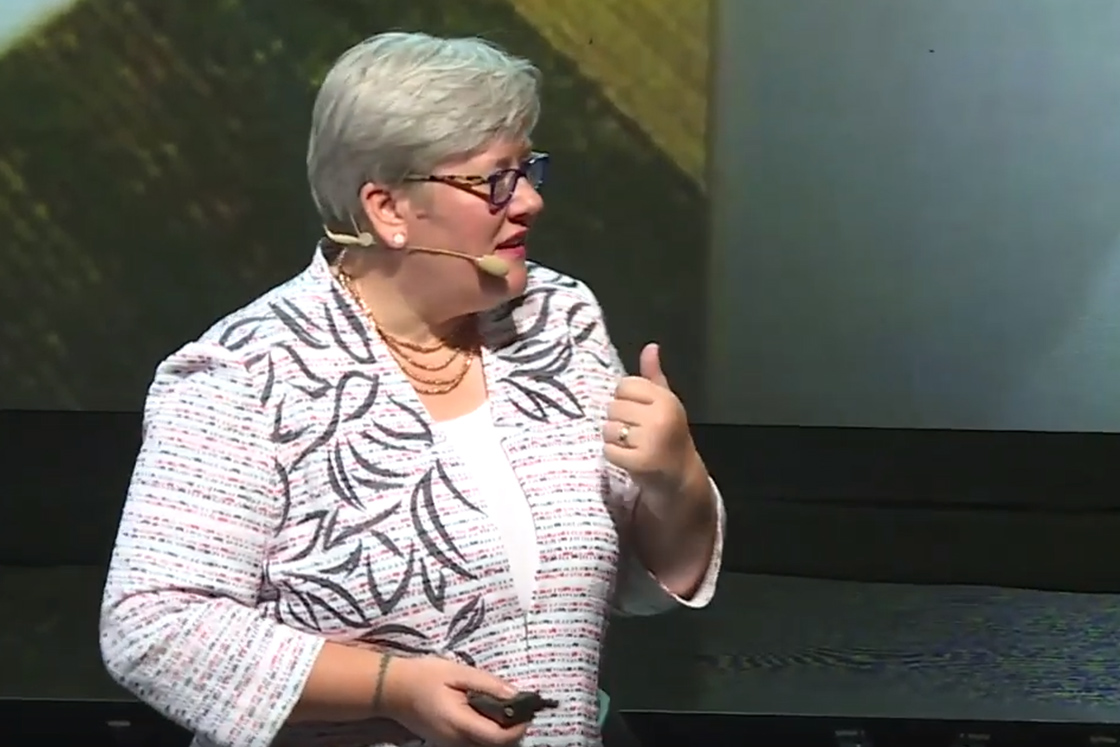 The potential of energy efficiency in buildings
Rachel Kyte – Chief Executive Officer, Sustainable Energy for All (SEforALL), and Special Representative of the UN Secretary-General for Sustainable Energy for All.
Rachel Kyte is a leading advocate for sustainable development and drives SEforALL's work to mobilize action towards its 2030 goals for universal energy access, energy efficiency and renewable energy. As SRSG, she is the UN's key person for attaining the global goal for sustainable energy.
In her ET talk, Rachel asks us to imagine a world of innovations, driven by efficiency, which bring the answers to today pressing energy and climate challenges.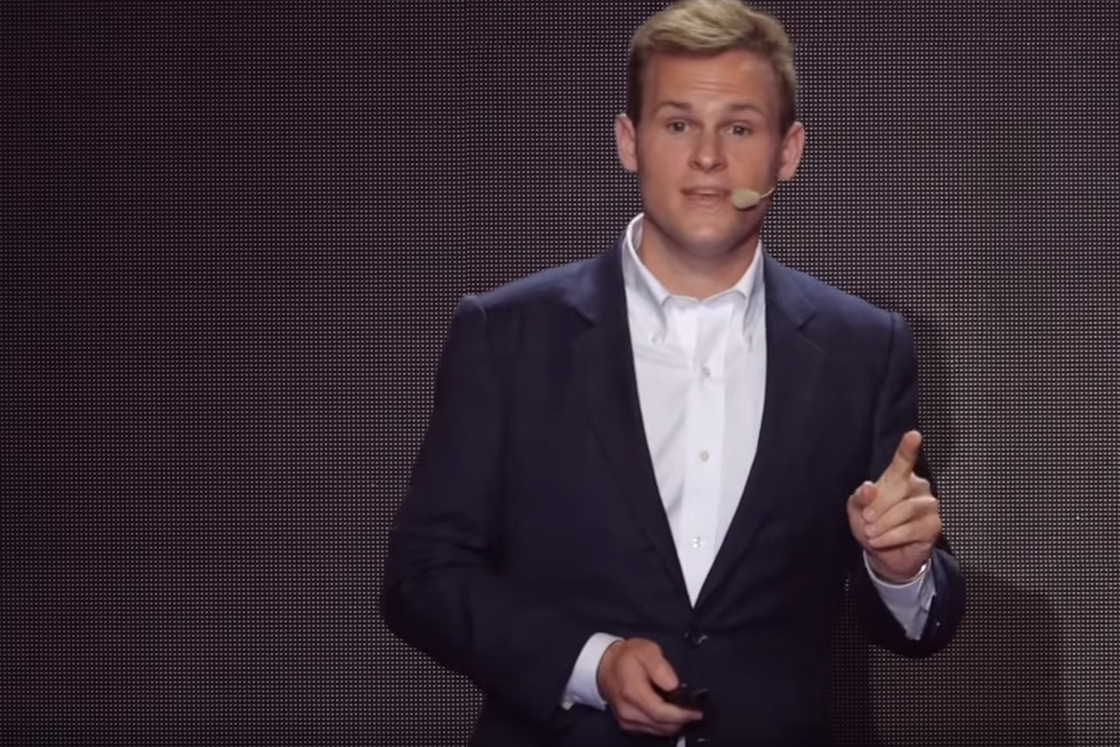 Be smart: unlock the potential of energy efficiency
John Dulac - Buildings Sector Lead, IEA
John Dulac is an Energy Analyst in the Directorate of Sustainability, Technology and Outlooks at the International Energy Agency. He leads the energy technology and policy analysis in the buildings sector, contributing to IEA efforts to better understand the implications for an energy-efficient, low-carbon economy.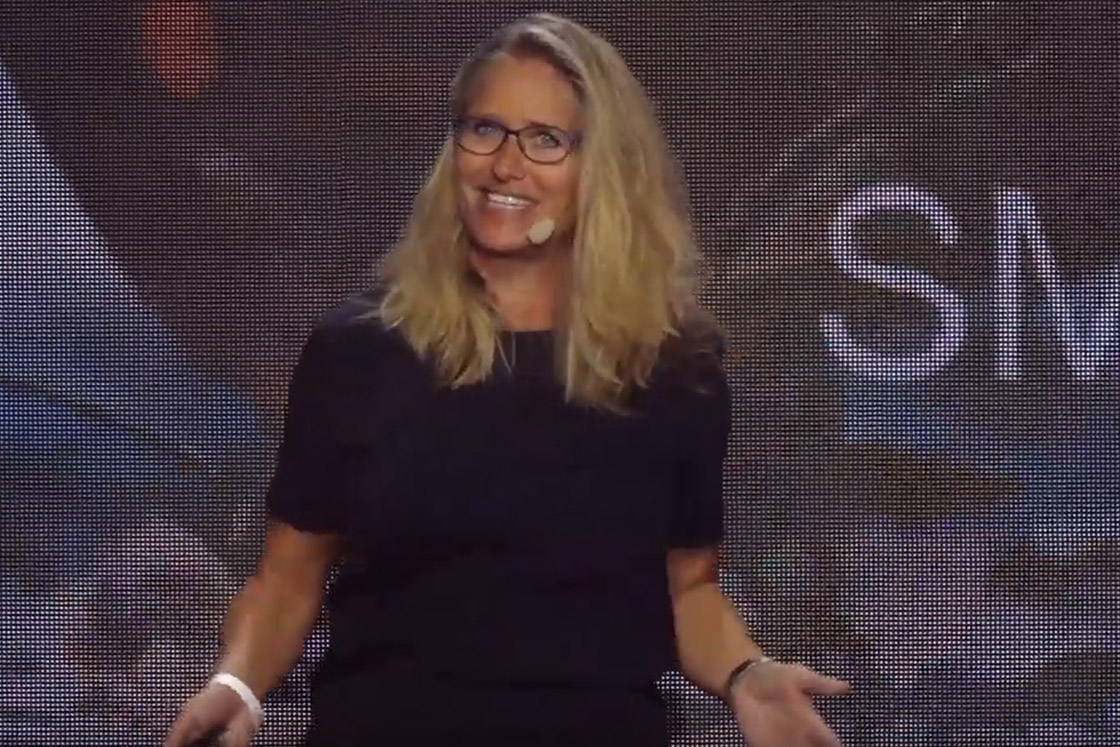 Smart Cities: what about the people?
Anette Galskjøt - CEO, IFHP
Anette joined the International Federation of Housing and Planning (IFHP) in 2015. The last two years Anette has led the transformation of the 104-year-old organization to be relevant for the 21st century, which has resulted in a new strong focus on social cities. She has a Danish law degree and an LLM from Kings College, London and is currently enrolled at the London School of Economics (Exec. MSc, Cities), a degree she expects to finalize in February 2018. Anette has been working with leadership, stakeholder relations, consulting and project management for more than 20 years in a.o. investment banking, IT and international trade. Anette is a member of the strategic advisory board of OvaCure, board member of Skovsnogen and member of the strategic advisory board of the Future of Urban Development and Services Initiative under the World Economic Forum.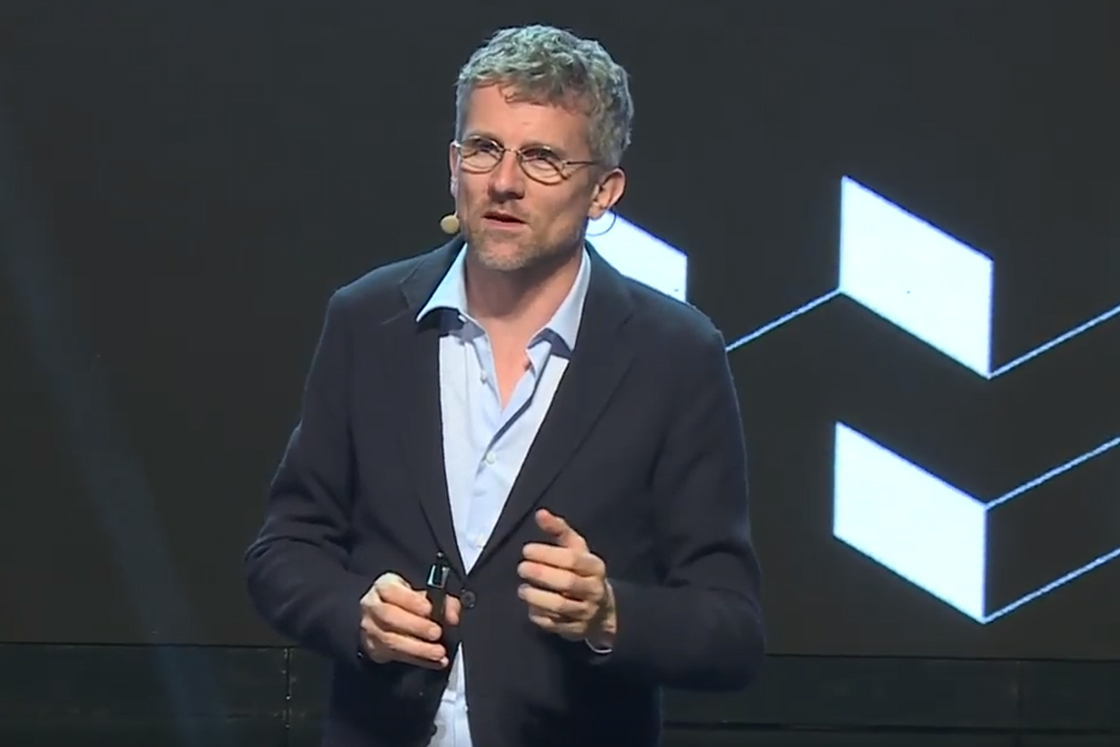 Senseable cities
Carlo Ratti – Director, MIT Senseable City Lab, and Founding Partner, Carlo Ratti Associati
A leading voice in the debate on new technologies' impact on urban life, his work has been exhibited in several venues worldwide, including the Venice Biennale, New York's MoMA, London's Science Museum, and Barcelona's Design Museum. Two of his projects, the Digital Water Pavilion and the Copenhagen Wheel, were hailed by Time Magazine as some of their 'Best Inventions of the Year'. He has also been included in Wired Magazine's 'Smart List: 50 people who will change the world'.
He is currently serving as co-chair of the World Economic Forum's Global Future Council on Cities and Urbanization and as special advisor on Urban Innovation to the European Commission.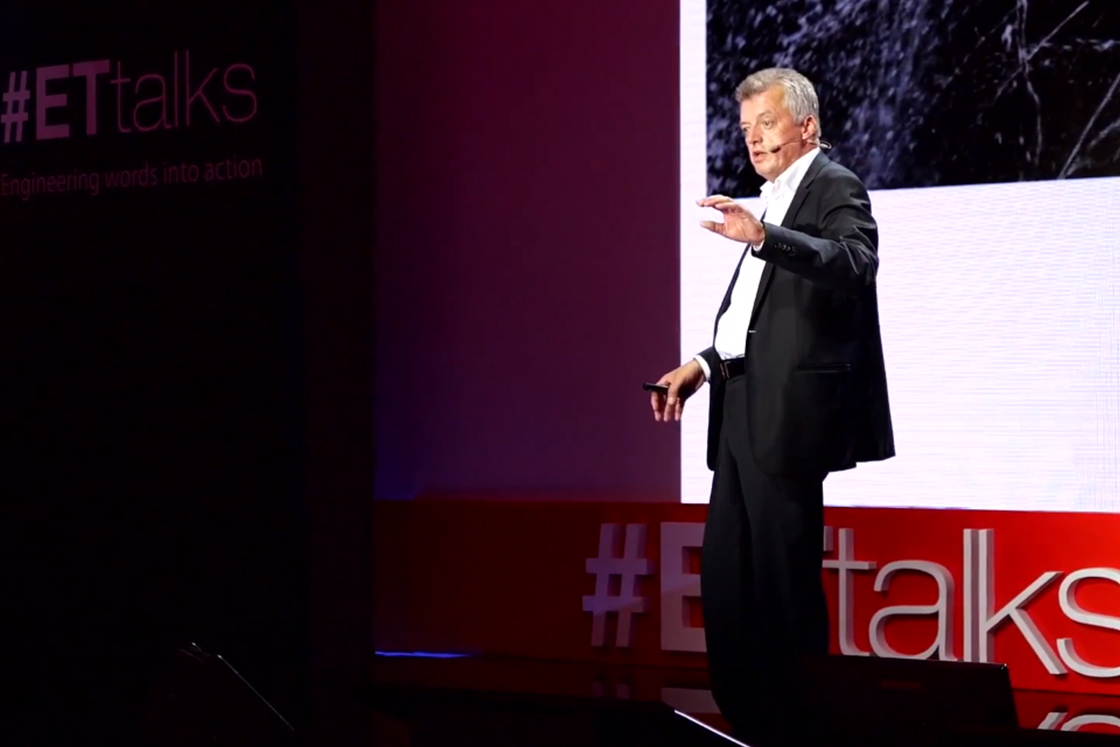 Smart water infrastructure: the hidden power in your toilet flush
Mads Warming - Global Lead, Water & Wastewater, Danfoss Drives Segment
Mads Warming has more than 25 years a lot of theoretical and practical experience in the Water & Wastewater industry. He has received an Innovation award at WEFTEC, as well as an innovation award from CAMBICA, UK for the energy neutrality concept. 
He is also board member of Danish Environmental Technology Association.
From green grocer to the center of green energy
Kjell Haakon Stroem – Senior Vice President, Power Solutions, Danfoss
Kjell is a global Sales and Marketing leader with experience in numerous industries including high-tech, retail, telecom and industrial goods. Having lived and worked outside of Scandinavia for 20 years, Kjell has extensive knowledge and experience of leading a global, multi-cultural business.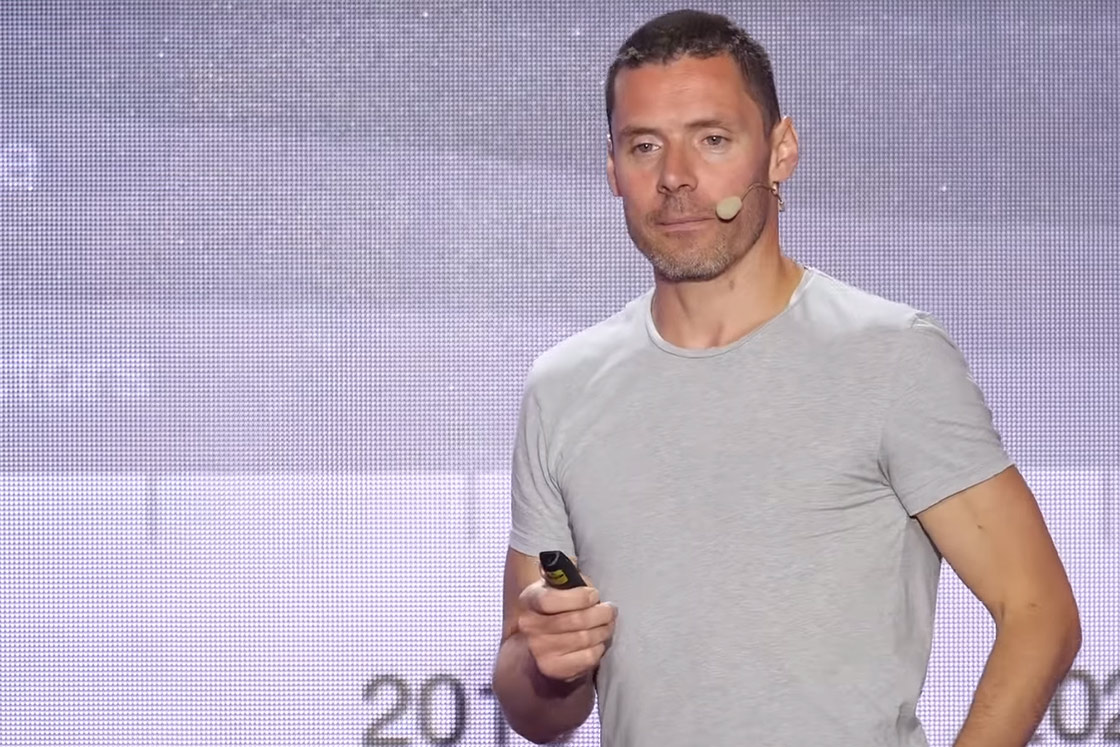 District Heating and the European Energy Transition
Paul Voss - Director General, Euroheat & Power
Paul Voss has been active in the EU energy policy debate for 12 years and has been the Director of Euroheat & Power since late 2013. Prior to this, he was Head of Public Affairs at Danfoss District Energy, a global leader in the field of efficient technology for heating and cooling networks.
Together with his team of extremely talented and award winning colleagues at Euroheat, Paul spends his working days telling stories, drinking coffee and arguing (1) that there can be no real energy transition without a fundamental change in the way we heat our buildings and (2) that district heating and cooling, when it's done properly, has a massive role to play in achieving this, particularly in cities.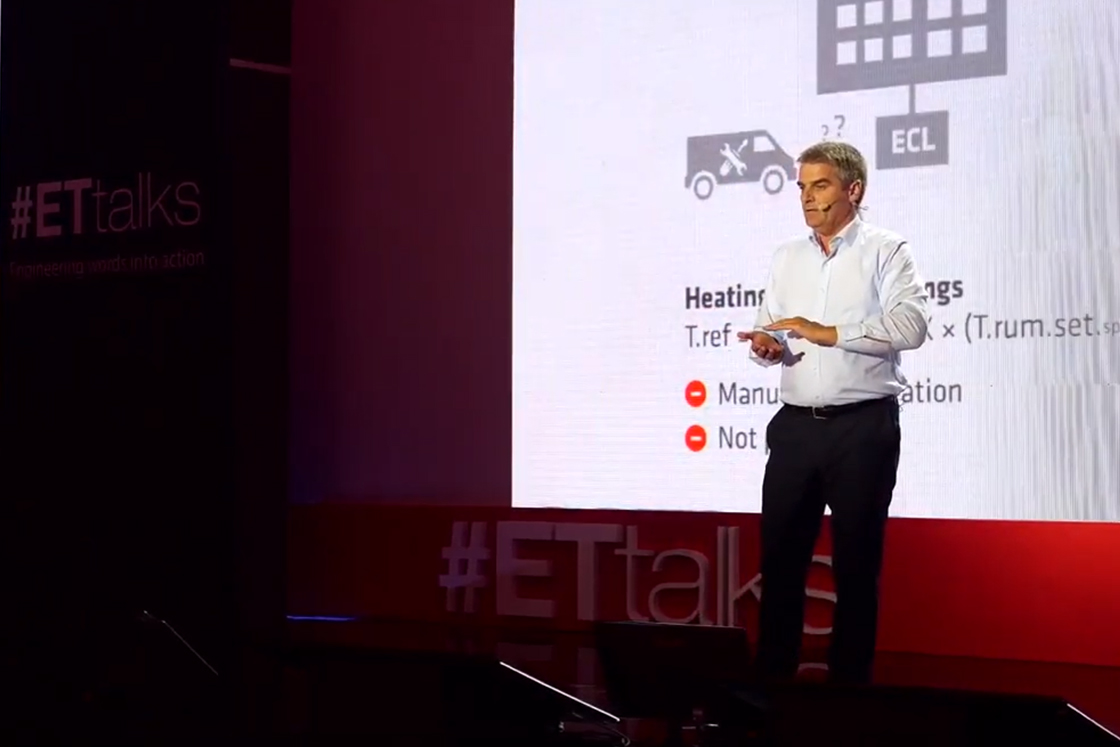 Smart buildings: getting the basics right
Lars Tveen - President, Danfoss Heating Segment
Lars Tveen is the President of the Heating Segment at Danfoss – a global leader in energy efficient technology and solutions.
Danfoss Heating offers heating and cooling solutions for generating, distributing and adjusting heat by providing an efficient green infrastructure which contributes to achieving optimum indoor comfort and energy savings in residential and commercial buildings all over the world.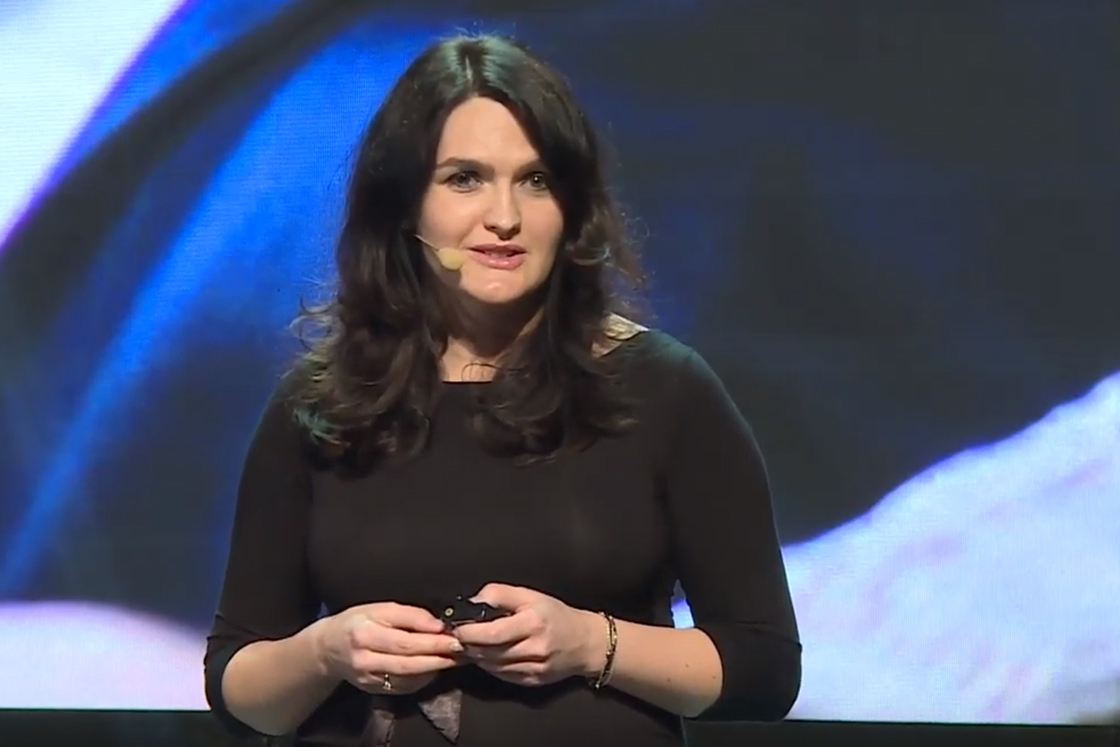 Future-proof workplace
Katarzyna Zawodna - Bijoch - President and CEO, Skanska's Commercial Development Unit in CEE
Katarzyna Zawodna - Bijoch is President and CEO at Skanska's commercial development unit in CEE and is responsible for the company's strategy and operations in the area of innovative office investments in four rapidly-developing markets: Poland, the Czech Republic, Romania and Hungary.
During Katarzyna's term, Skanska's CEE unit beats its own office space leasing records. In 2017 the volume reached 145,000 sqm in 10 CEE markets, a 10% increase, year-on-year. Under her leadership, the CEE unit took the breakthrough decision to be the first developer in the world to cover buildings with semi-transparent perovskite solar cells on a commercial scale. It is a significant milestone towards zero-energy and carbon neutral office buildings.
Katarzyna actively works to improve ethical and professional standards in the region. She is a member of the policy council at the UN Global Compact as well as member of the policy council at the Civic Congress. Katarzyna Zawodna - Bijoch graduated from The Warsaw School of Economics. In addition, she also holds the title of LEED Accredited Professional.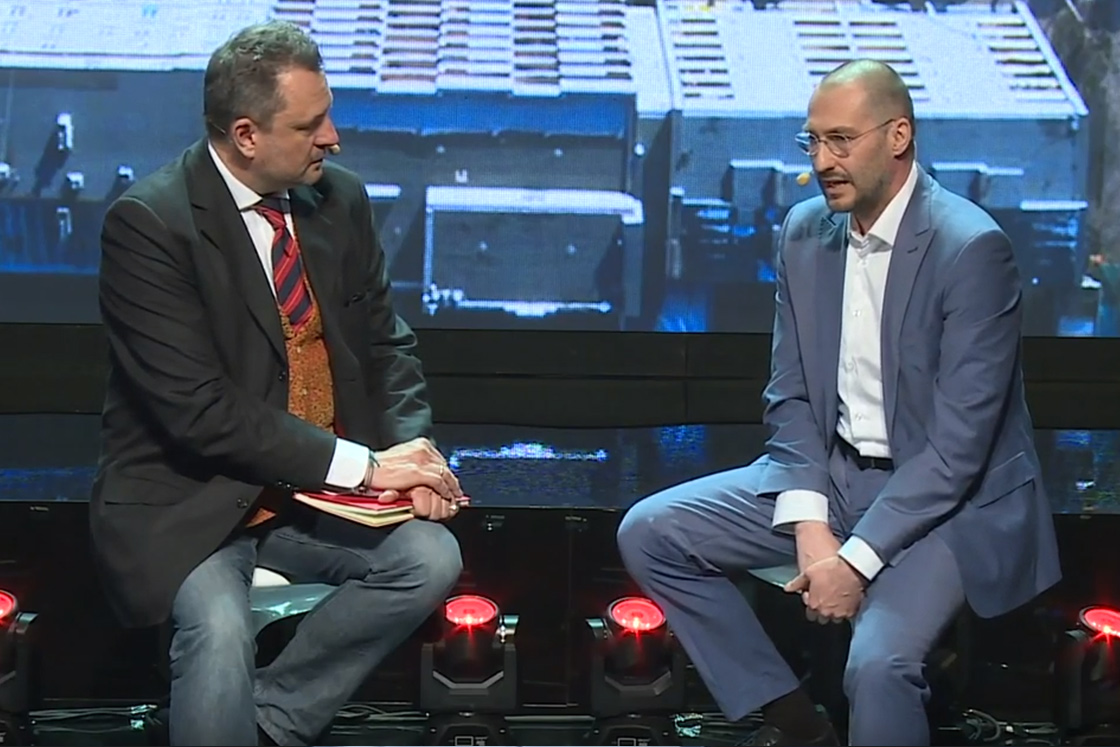 Building the EU's tallest tower
Stanislav Frnka – Country CEO, HB REAVIS Poland
Stanislav Frnka is Chief Executive Officer of HB Reavis Poland, responsible for overall business management and development across the Polish market. He was appointed to his current position in 2011, coinciding with the launch of Konstruktorska Business Center, HB Reavis' first investment in Poland. Stanislav has been with HB Reavis Group since 2006, initially responsible for acquisitions in the CEE region (Hungary, Romania, Bulgaria, Croatia, Ukraine and Poland).
Prior to joining HB Reavis, Stanislav worked at Benefit Finance, a Slovak consulting firm specializing in M&A activity. Serving as a financial analyst there he was responsible for selling off non-performing loans of the Slovak Consolidation Agency (€1bn) and the National Property Fund of the Slovak Republic (€360m). Stanislav graduated from City University of Seattle in Trencin, Slovakia, in 1999, where he majored in business management.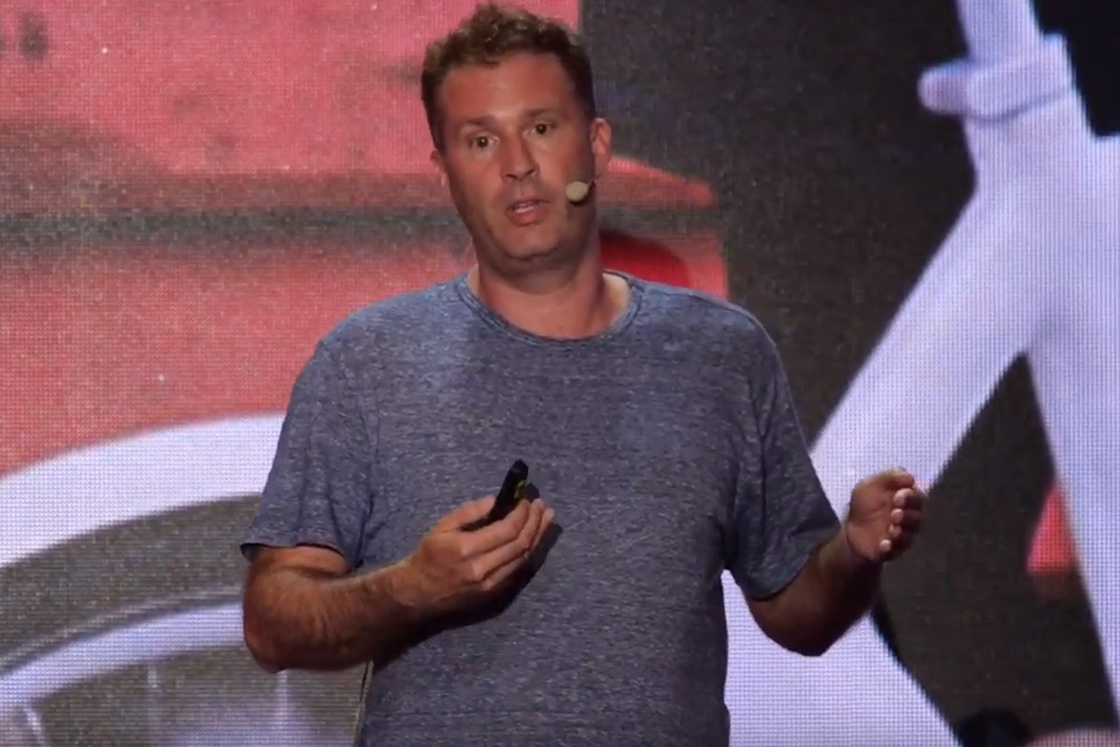 Urban Tech Trends: Hype Wars
Jens Martin Skibsted - Designer, Member of the World Economic Forum's Global Future Council on the Future of Cities and Urbanization
Designer and design thinker whose work has been collected by SFMOMA, MoMA, The Danish Museum of Art & Design and Le CNAP.
He introduced a new path to urban sustainability by making bicycles that compete with combustion cars. Skibsted is the creator of the bike company Biomega, the African design magazine Ogojiii, and design studio KiBiSi, which he co-founded with Danish architect Bjarke Ingels and product designer Lars Holme Larsen. He consults out of Skibsted Ideation. A Young Global Leader alumnus, he was Vice-Chair of the World Economic Forum's Global Agenda Council on Design & Innovation and is now a member of the World Economic Forum's Global Future Council on the Future of Cities and Urbanization. He serves as the Vice-chair of D2i – Design to innovate and is currently also a Board Member of the Bitten and Mads Clausen (Danfoss) Foundation, and the Danish Design Centre. Skibsted has co-authored design strategy books and serves as an ad hoc expert blogger for the Harvard Business Review, Fast Company and the Huffington Post.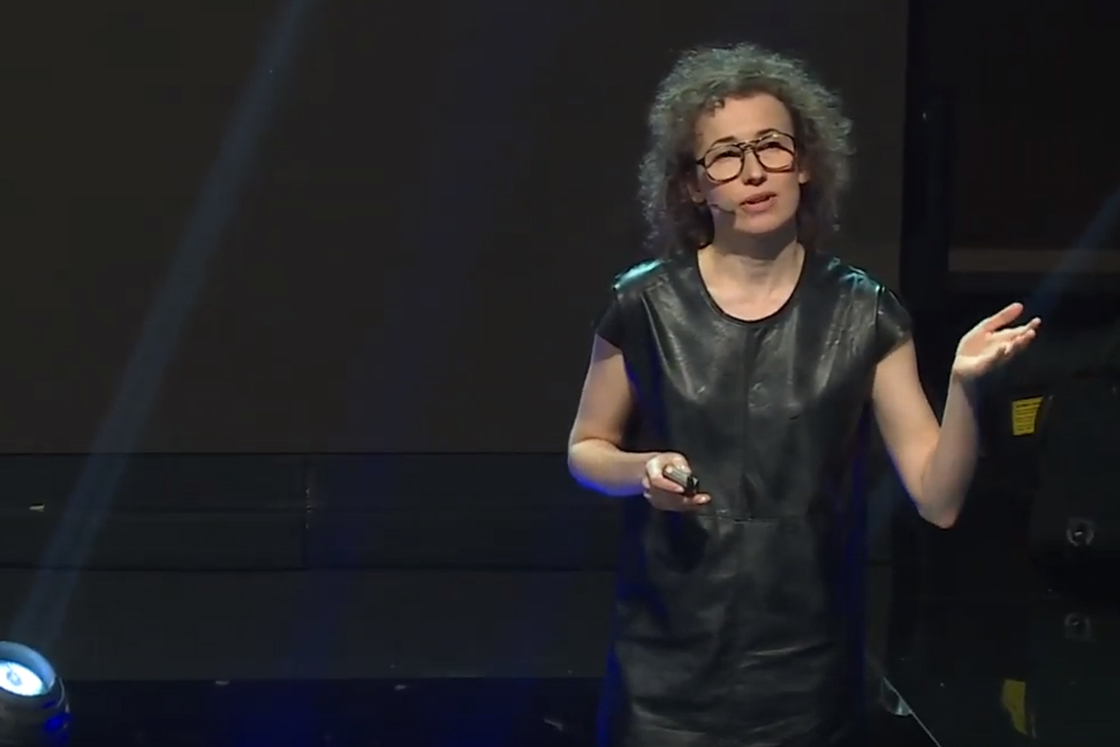 Far future scenarios
Natalia Hatalska – Trend watcher, analyst, founder and leader of infuture hatalska foresight institute
Author of the hatalska.com blog on forecasting and non-traditional communication – recognized as one of 10 the most influential professional blogs in Poland. Author of the best-selling book "Cząstki Przyciągania" ("Particles of Attraction") about non-traditional forms of communication. She has penned numerous reports on some of the most vital trends, including the industry-recognized TrendBook, published since 2011.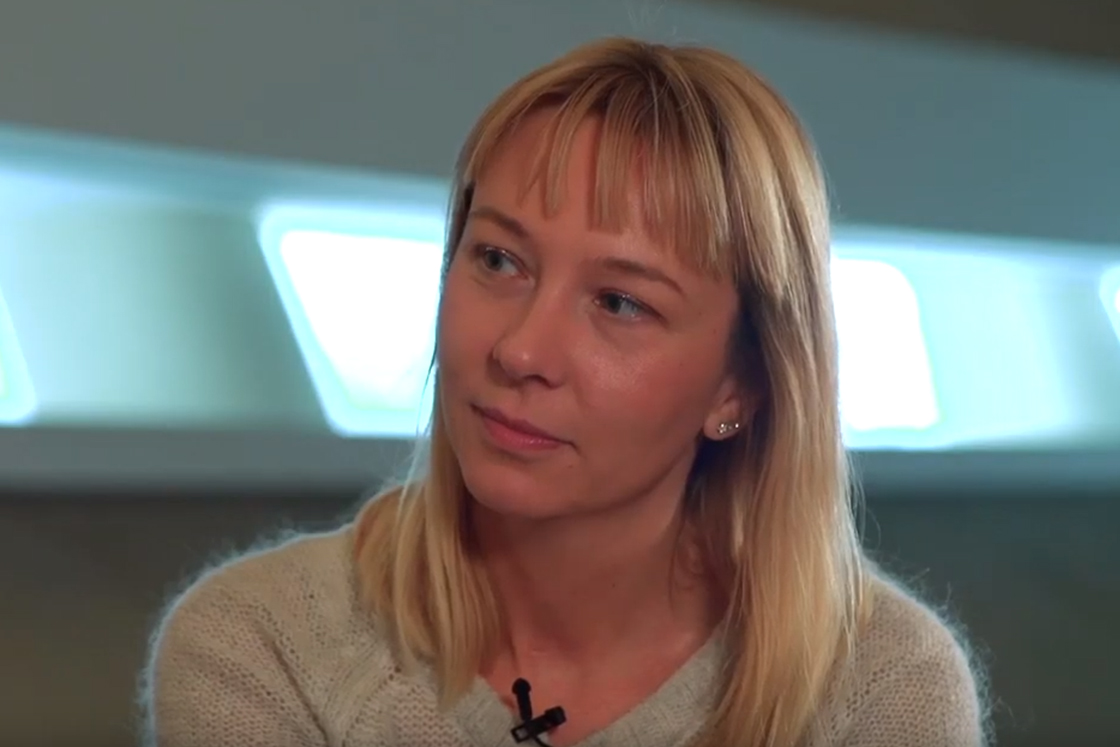 Artificial Intelligence in the built environment
Aleksandra Przegalińska – Philosopher and artificial intelligence expert
Aleksandra has a PhD in the philosophy of artificial intelligence, is Assistant Professor at Kozminski University, and is currently Research Fellow at the Center for Collective Intelligence at Massachusetts Institute of Technology (MIT) in Boston. He was also a recent visiting scholar at The New School for Social Research, Brown University in New York City (2014). In 2011 Aleksandra worked as the Chairman of the Media Regulation Working Party at the Council of the EU in Brussels. As a William J. Fulbright Scholar, Aleksandra also majored in Sociology at The New School for Social Research in New York (2012), where she participated in research on identity within virtual reality, with particular emphasis on Second Life.
Aleksandra's current primary research interests include the consequences of introducing artificial intelligence systems to people's social and professional spheres as well as wearable technologies and human/bot interaction.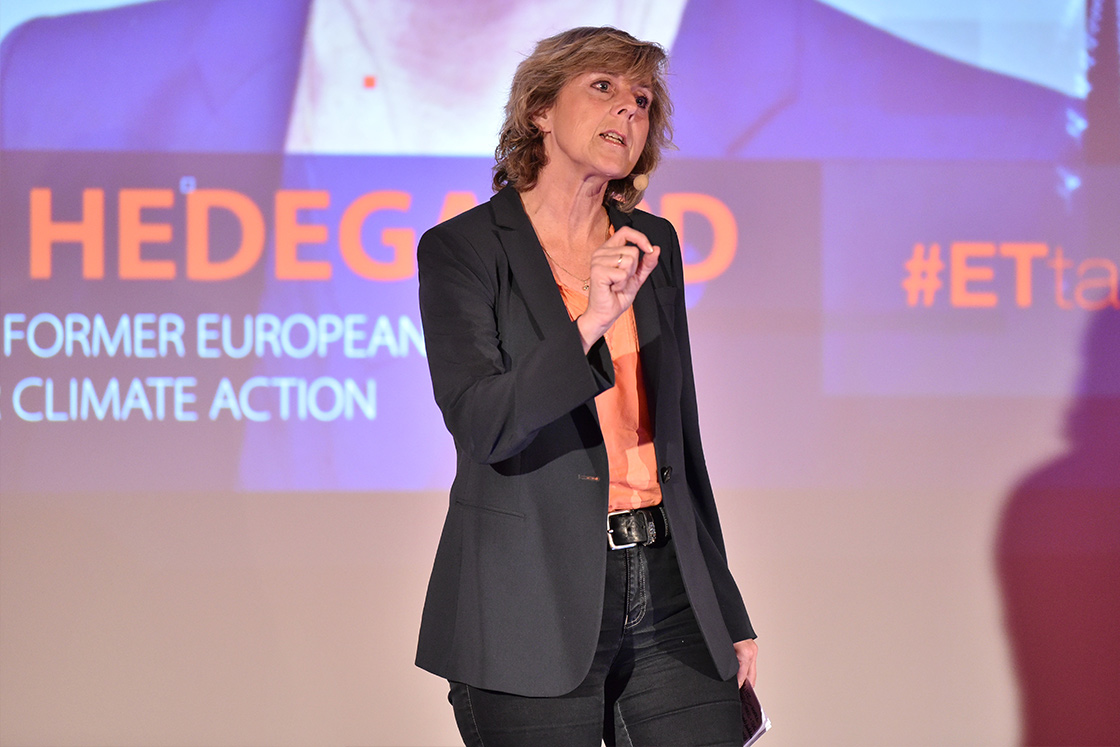 Navigating the climate crisis: a call-to-action for the agriculture sector
Connie Hedegaard - Danish Politician, Former European Commissioner for Climate Action
With two decades of experience in international and domestic executive policy making, Ms. Connie Hedegaard is today assuming several key positions in support of a low-carbon and green economy.
Ms. Hedegaard was the European Commissioner for Climate Action from 2010 to 2014, during which she led the negotiations towards the adoption of the EU 2030 Climate and Energy Framework. Connie has had climate action as a centerpiece of her political effort since she was appointed Minister of Environment to Denmark in 2004.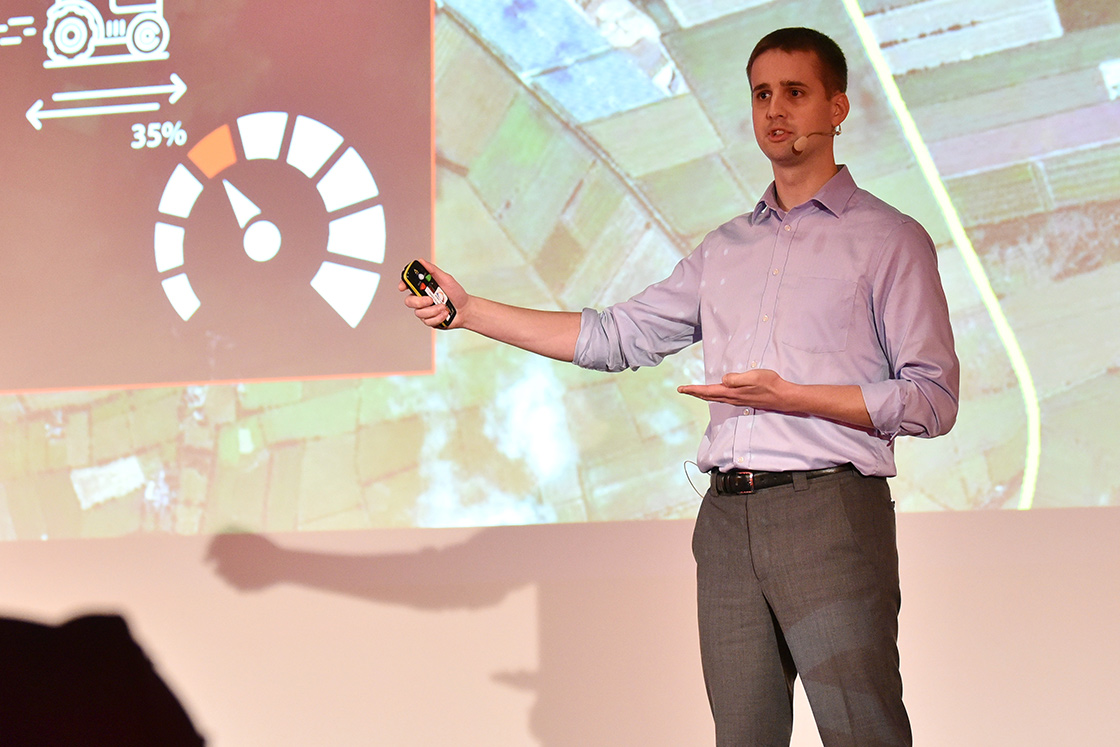 The electric future in the making: solutions available today
Simon Nielsen - Senior Systems Engineer, Danfoss
Simon is a Senior Systems Engineer within the Integrated Solutions department of Danfoss Power Solutions. Integrated Solutions is responsible for developing system solutions for off-highway machinery through the value-added combination of hydraulic and electrical components with control software. Simon has over 10 years of experience working within Danfoss Power Solutions and his main area of expertise is the development of advanced hydrostatic propel systems. He has application knowledge covering a variety of machine types in the agricultural and construction industries and from multiple geographical regions.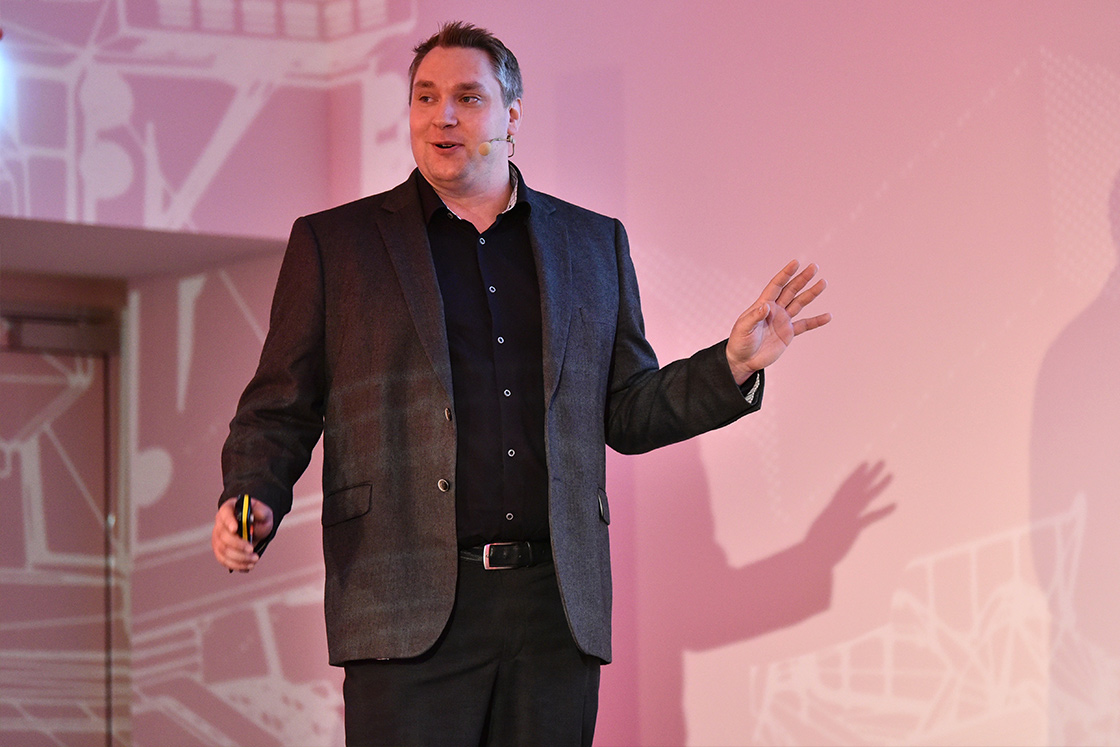 On the electrification path: what can we learn from the forestry industry?
Jouni Kytovaara - Research & Development Manager, LOGSET
Jouni leads the development of automation systems at LOGSET, leading player in the forest machinery industry. He has almost 15 years of experience in forest machine technology, and his team is responsible for developing automation systems for future forest machines. Jouni has a Master degree in Business Administration & International Business and Bachelor's degree Electronics Engineering.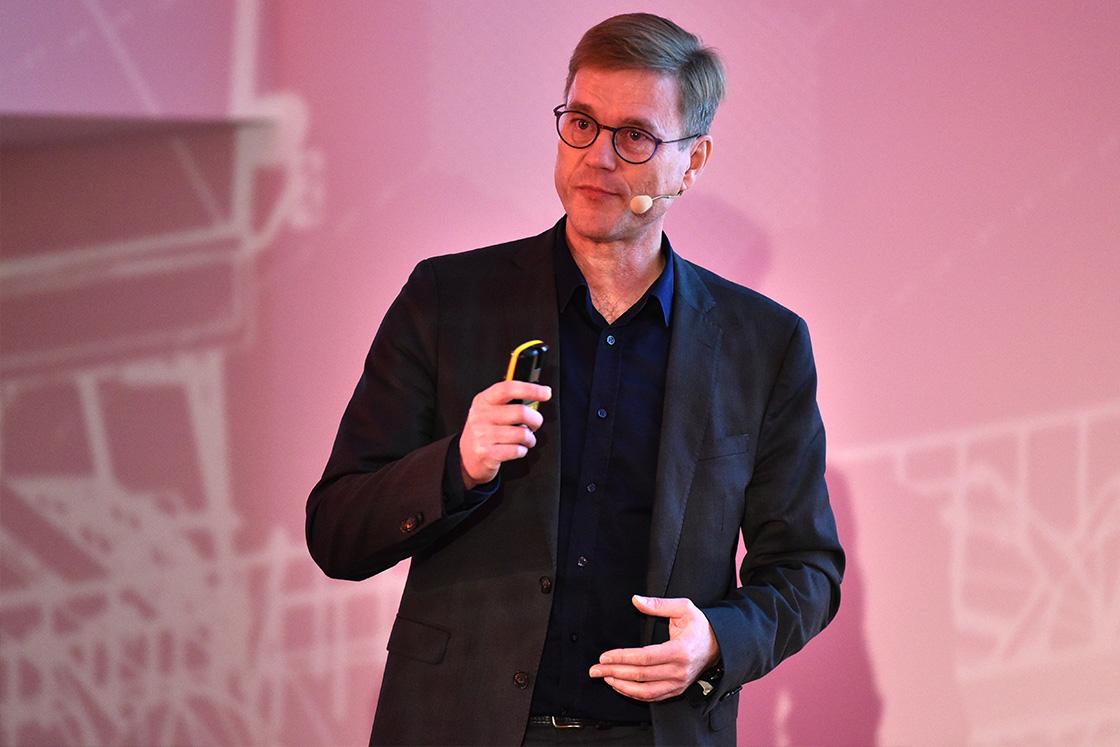 The 2050 roadmap for a climate-neutral agriculture sector
Hans Roust Thysen - Director Construction & Development, SEGES
Hans is director at SEGES in Construction & Environment and has focus on climate and sustainability. SEGES is a professional knowledge and innovation house that covers all aspects of farming and farm management. From crop production, environment, nature conservation, animal husbandry and organic production to finance, tax legislation, law, IT architecture, accounting, HR and training. This is carried out in close cooperation with universities, governments, companies and interest organizations both in Denmark and internationally. SEGES is part of the Danish Agriculture & Food Council.