Danfoss DEN Digital Festival
14 Webinars, 2 days, 1 place and unlimited access to Danfoss' Green Recovery Journey to Net Zero - Welcome to the Danfoss DEN Digital Festival.
It was a great pleasure to have you all join us online and take part in the UK's first District Energy Festival. Due to stranger times and yet another lockdown, we moved the DEN Festival online - same great event, only virtually.
We hosted hot industry topics and open discussions with expert guest speakers giving you insight and resources to drive the sustainability transformation. You may have missed the live action, or you may have attended, either way you can now revisit the event by watching any of the recorded live webinars that took place. Scroll down the page to find the videos and watch at your own leisure.
About the DEN Festival
Danfoss is at the forefront of creating a greener tomorrow by engineering solutions that allows the world to use resources in a smarter way. And that is why we are giving you the opportunity to watch selected industry experts over two days of webinars focused on district energy networks, including the challenges we face in the heating sector, how digitalisation plays a key role and solutions we have in the market today. We are inviting you to join us on this journey to Net Zero and learn how you can contribute to a greener tomorrow.
Did you miss it?!
The DEN Festival has already taken place, but you can watch the recorded webinars below, visit our DEN Virtual Exhibition Space to discover more or sign up to our DEN newsletter at the bottom of this page to keep posted about future similar events.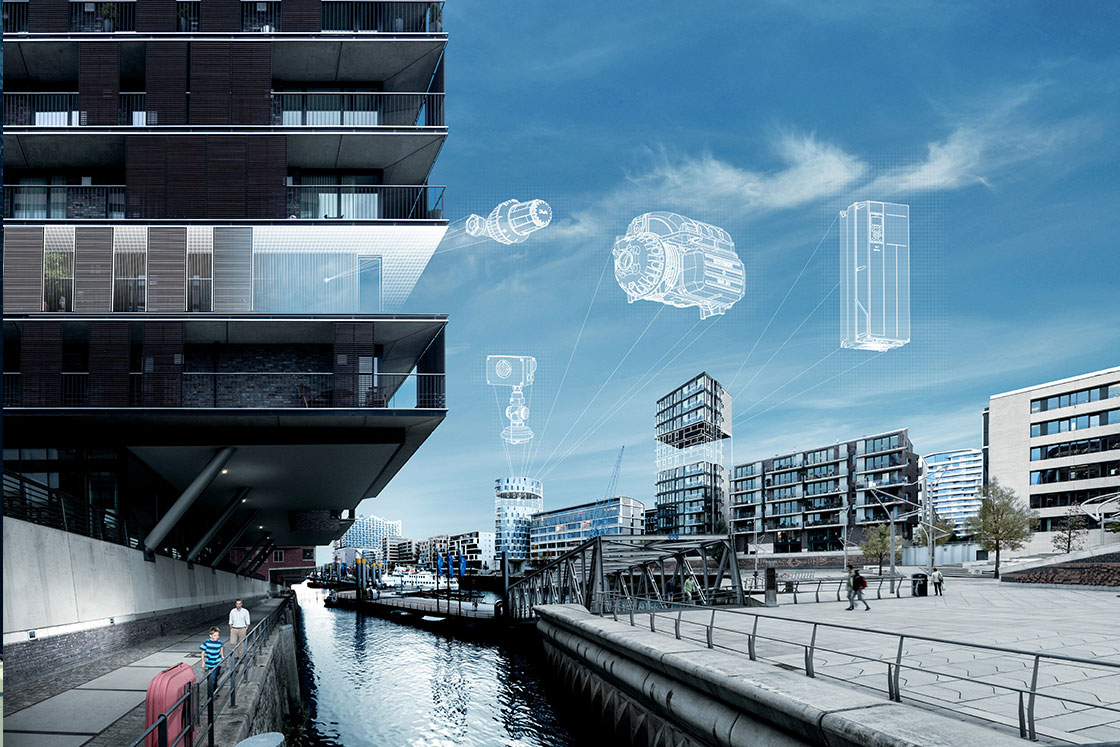 Are we there yet?
A district heating network, providing heat from a centralised source, is not a brand new technology. It's been around for centuries, finding it's way to the UK around the 1960s. And it's moved in leaps and bounds since, from shovelling coal to Heat Exchanger Plates. But it's still emerging as a critical player, as district heating only accounts for under 3% of the UK energy market. As energy prices creep up and the Government looks for effective ways to bring down carbon emissions, the need for district heating networks has never been more apparent, with Government initiatives opening a potential of 20% market share by 2030. It's a great opportunity waiting to be widely realised, but there needs to be major step change in the UK's mindset to district heating systems.
Focusing on energy efficiency and electrification is at the very core of our business and the solutions we provide to our customers. Accordingly, it is a natural next step for us to join the climate action initiatives, which fit right in with our company DNA.
Come share our vision of a cleaner climate and see how digital tools will prove effective in achieving this.
Thursday 26th November 2020
DEN Festival opening session & introduction to Danfoss DH and green journey
26th November 2020
Time 09.00-10.00
Anton Koller and Susanne Tull give a warm welcome to all attending the digital DEN Festival.
Anton Koller, President of District Energy globally at Danfoss, begins by addressing district heating at present. Susanne Tull, Senior Manger Public Affairs at Danfoss, talks about how the EU's development work affects the district heating sector. 
Click on the image above to watch now
Data driven solution for existing buildings
26th November 2020
Time 10.15-11.00
Danfoss introduces you to an existing AI software that can deliver energy and peak shavings with autonomous control. Leanheat is part of Danfoss software suites for existing buildings, creating better efficiency and more desirable building connections to new networks.
Watch Soulla Paphitis and Nico Klecka show a live demonstration of the software.
Click on the image above to watch now
Young Engineers approach to Legacy Systems 
26th November 2020
Time 11.15-12.00
Watch our panel of young engineers from Fairheat, Buro Happold, Sycous, Sweco and Vital Energy as they present you with their challenges faced when working with Legacy systems. 
Click on the image above to watch now
Network monitoring with Danfoss Scada System
26th November 2020
Time 12.15-13.00
Danfoss introduces to you our new Scada monitoring system which helps to monitor control and understanding you building all from the comfort of your office or home.
Watch Milan & Damjan for a live demonstration and really get to understand the logic behind better data and efficient system control.
Click on the image above to watch now
Climate Change – What can the heat industry do to change?
26th November 2020
Time 13.15-14.00
The ADE take part in the debate and help tackle those tough questions around policy and how it relates back to homes and people.
Watch the discussions around COP26 and the changing image of the heat industry.
Click on the image above to watch now
Delta T control with Smart Autonomous Valves
26th November 2020
Time 14.15-15.00
Danfoss highlights the benefits of using the most up to date technology in PICV control.
Watch Andrej & Zan as they take you through a factory simulation and present a live case study.
Click on the image above to watch now
Heat Networks: Government Support & Plymouth Schemes and Heat Pump applications
26th November 2020
Time 15.15-16.00
We cover aspects of the industry where collaboration has played an important part and also address the tough question of what industry can do to help BEIS!
This was an interactive workshop looking at energy as a service, smart financing, supply chain and market frameworks - a webinar well worth a watch.
Click on the image above to watch now
Heat Manager by Chirpy Heat
26th November 2020
Time 16.15-17.00
Chirpy Heat works with social housing providers to help them better manage their not-for-profit schemes and find that in almost every case they don't have the resource to make best use of the data they already have.  
Watch Chirpy Heat co-founder Rachael Mills and Octavia Housing's Sustainability and Energy Manager to find out about our new innovate UK-funded Heat Manager project that will help fill this gap and put social housing providers back in control of their heat networks.   
Click on the image above to watch now
Friday 27th November 2020
Heat from the underground!
27th November 2020
Time 09.00-09.45
Danfoss was joined by Colloide Engineering to discuss the challenges and solutions used in the most well-known, first of its kind project, where Islington council have used waste heat from the underground to heat public buildings.
Click on the image above to watch now
Heat Recovery - How can supermarkets help?!
27th November 2020
Time 10.00-10.45
Watch Danfoss experts from Denmark to learn how through good customer collaboration, one Danish supermarket chain has rolled out heat recovery throughout most of their buildings.
Click on the image above to watch now
Importance of Digital Twins - Energis
27th November 2020
Time 11.00-11.45
Danfoss introduces to you our latest software technology, a thermo-hydraulic modelling tool, developed specifically for use in district energy systems, which also creates what-if scenarios to better learn how to safely extend your network.
Watch now to broaden your knowledge, and view a demonstration.
Click on the image above to watch now
District Heating Divas - Women in industry
27th November 2020
Time 12.00-12.45
Watch the District Heating Divas, from BEIS, Danfoss, SE-2, Buro Happold and more, for a round-the-table discussion on the importance of Women in Heat! The divas talk diversity, inclusion and most of all the benefits of being in a network of people who support and encourage growth in our sector.
Click on the image above to watch now
District Heating Substation Design
27th November 2020
Time 13.00-13.45
Martyn Neil presents the benefits of using good designs for hydraulic separation for a building from a network. This learning session can be applied to your CPD hours with a certificate issued to all attendees.
Click on the image above to watch now
Zero Carbon - A different view!
27th November 2020
Time 14.00-15.20
John Walsh of Eon discusses how their business has approached the challenges of Net Zero, alongside Anton Koller who highlights Danfoss' Net Zero approach.
Watch our guests as we come to close the DEN Digital Festival 2020, with a discussion on best practice and solutions.
Click on the image above to watch now
Wednesday 17th February 2021
Industry challenges in Heat Networks
17th February 2021
Time 15.00-17.00
An open and interactive event where we had the opportunity to meet not only the global Danfoss team but also like-minded peers with similar interests.
It was also a great networking opportunity for anyone working in the District Energy sector.
Topics included; Green Recovery; Sector coupling; CP1 & System Design and Digitalisation.
Click the image on the left to watch now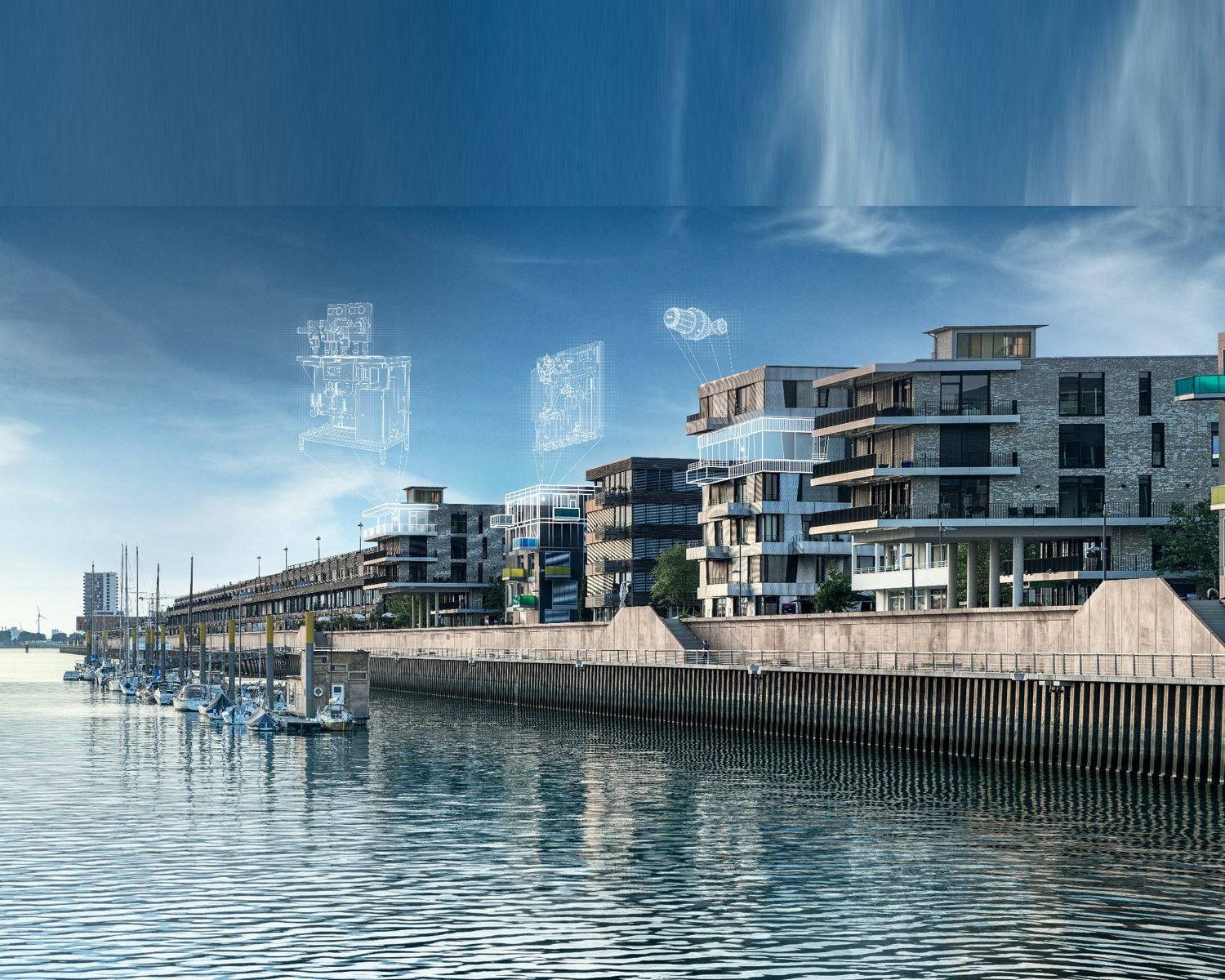 DEN Virtual Exhibition Space
Walk through our online DEN exhibition - It's free to access, available 24/7 and is all things District Energy.